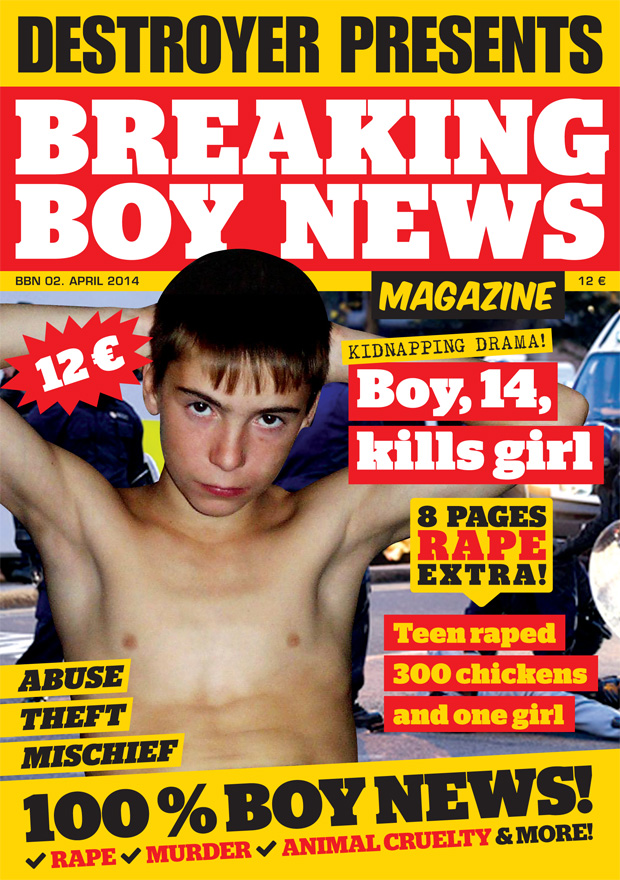 Let me introduce the sexiest release since the good old Destroyer days:
This is Breaking Boy News Magazine!
Yes, there was a BBN 01, the cool tabloid newspaper released in October 2011.
But this new release (BBN 02) is a magazine the same size as Destroyer.
28 pages in full color. Printed in 1,000 copies. Get yours here!
PS: If you don't already own BBN 01 (or if you do, but want another copy), you can get it included for free – as long as the stock lasts or until further notice!
Enjoy!