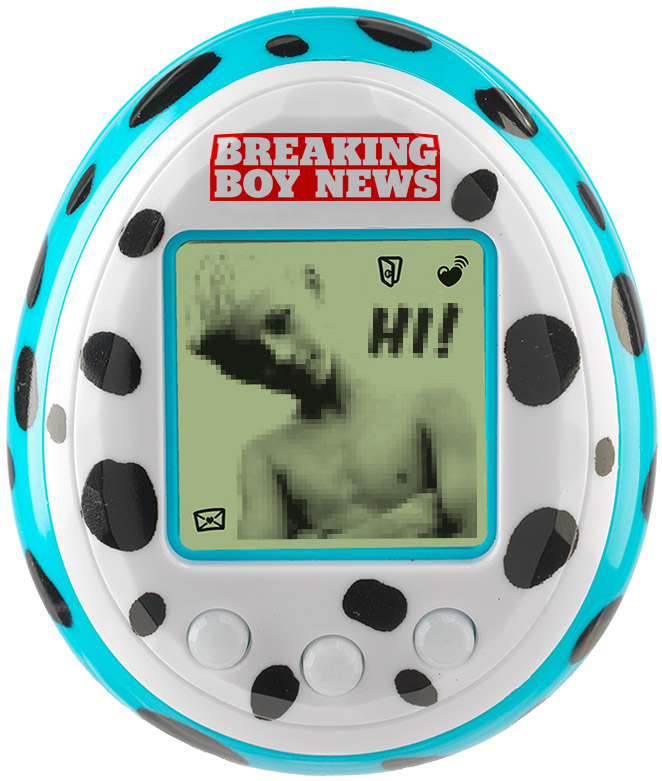 Breaking Boy News proudly presents the Tama-boy-chi.
Tama-boy-chi is your very own pocket-sized digital boy!
Your task is to give the boy everything he needs to grow up healthy: Food, play, exercise and more. If you don't take care of your boy the right way, he will protest – and ultimately leave you! Are you up for the challenge?
Breaking Boy News has developed the Tama-boy-chi together with Japanese designers Akihiro Yokoi and Aki Maita, who created the original Tamagotchi, first released by Bandai in 1996. In that game, the user had to keep a pet alive.
"A boy can be much more demanding than a pet", says Yuuki Watanabe, editor at Breaking Boy News.
"I'm sure the Tama-boy-chi will get a devoted following around the world", he adds.
There are only 100 Tama-boy-chi – order yours here before they sell out.
Enjoy!
Note: This was a repost from the discontinued BBN blog, 1 april 2014.
And while we're at it
Just one more shopping tip (not by me):