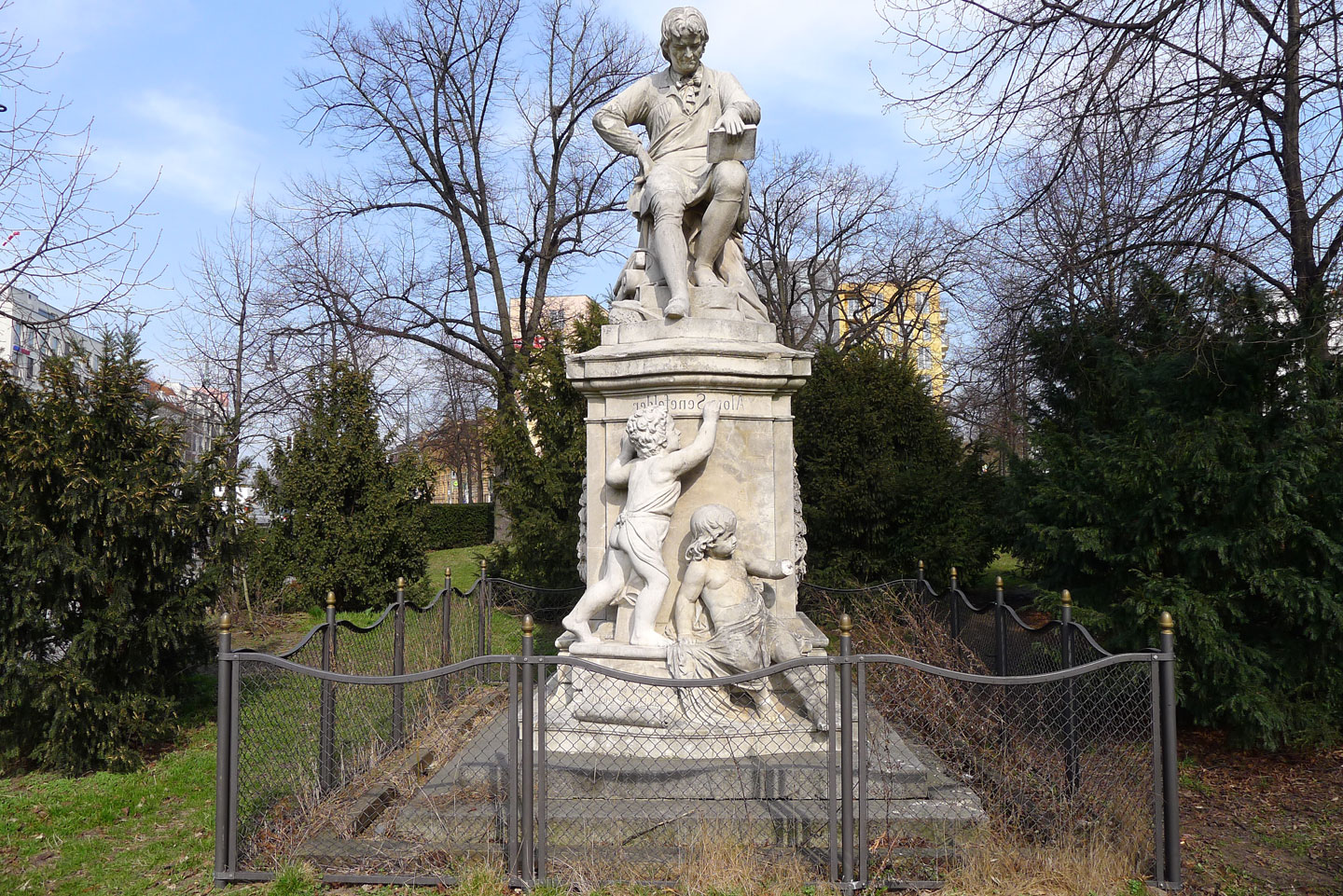 Last night, 16 March 2015, at 11.30 pm, a man vandalized the statue of Alois Senefelder, the inventor of the litography, at Senefelder Platz, Berlin, Germany.
The vandal kicked off the hand of one of the putti and ran away with it. Witnesses called the police, who quickly caught the man, who turned out to be 19 years old. He was still carrying the stone hand.
The police let him go after confirming his identity. They will continue to investigate the crime.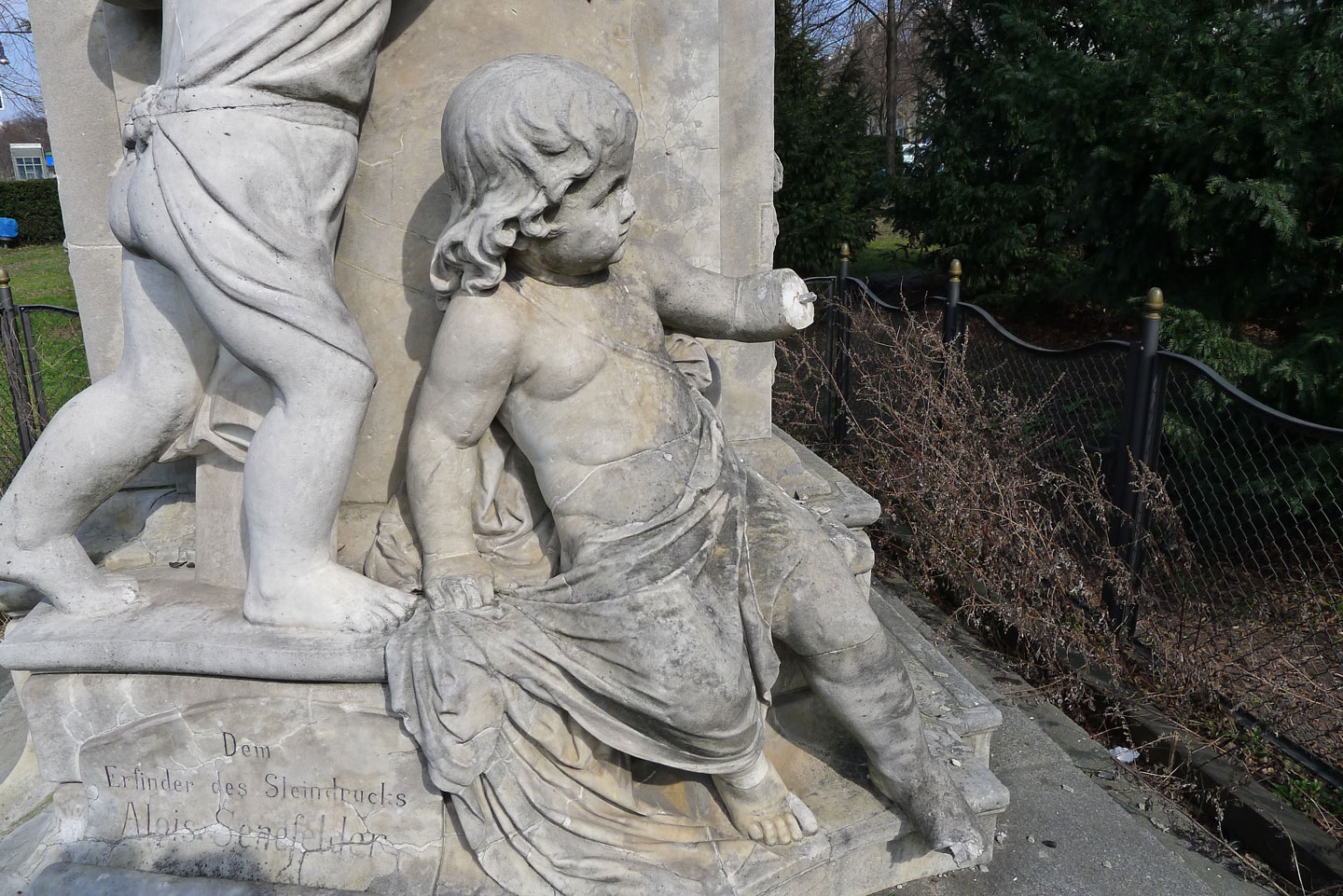 Read the report by the Berlin police in German here:
http://www.berlin.de/polizei/polizeimeldungen/pressemitteilung.280087.php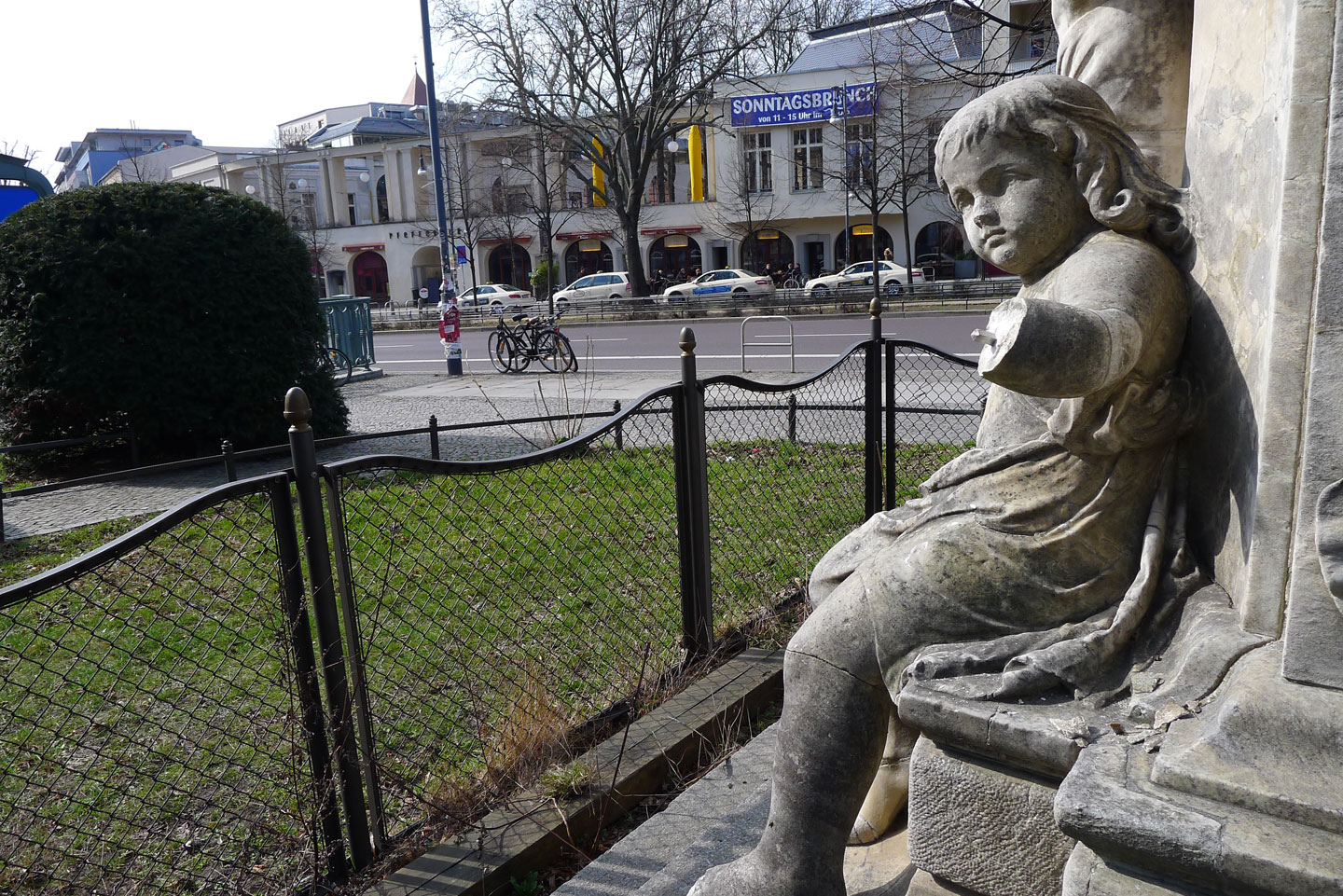 Photos by K. Andersson, taken on 17 March 2015.
We have reported before on vandalism of public art in Berlin, both times with original photos: