Gay Man's Worst Friend
The book about Destroyer covers the idea behind the magazine and the reactions it caused. The English translation was published in 2011.
The original Swedish book (Bögarnas värsta vän, 2010) was subject to both praise and criticism in the culture sections of Sweden's biggest dailies (Aftonbladet, Expressen, Svenska Dagbladet). The English translation made headlines in fashion and gay magazines alike across the globe – Gay Times (UK) and Out (USA) to mention a couple.
Quite a response for a book printed in the hundreds. But then the story of Destroyer Magazine is a spectacular read. From dramatic live radio debates and encounters with the police to "serious reflection on the direction of the gay community of today", as one Dutch gay mag called it. It's all part of the Destroyer story, which is told from Prague, Berlin and Stockholm.
128 pages, printed in 500 copies on 80 gram Holmen paper.
ISBN 9789163368998
The digital version of Gay Man's Worst Friend can be bought at Amazon.com, Amazon.ca, Amazon.co.uk, Amazon.de, Amazon.es, Amazon.fr, Amazon.it, Amazon.co.jp. And at Google Play.
Press voices
What this slender book does is chart the magazine's history and backlash, presenting a calm rational response to the hysterical screams of paedophilia. It is, on the whole, quite convincing.
—Gay Times, UK
It's an exciting contemporary history that is told, about hard work, about vulnerability, about being in-your-face.
—Aftonbladet, Sweden
The novella-sized memoir exhaustingly tells the story of creating the zine, from driving to the printing press to detailing each phone interview given to random European gay weeklies
—Out, USA
Andersson succeeds in a calm and reasoned look back at the hysteria that Destroyer caused.
—Zizo Magazine, Belgium
Although Gay Man's Worst Friend only has 128 pages, Andersson presents an overload of material for serious reflection on the direction of the gay community of today.
—Gay News, Netherlands
The Appendix
The Appendix is a 32-page full color booklet that contains selected content from Destroyer, including the criticized "secretly taken photos" from sold-out Destroyer 02. There is also some new material, like two full-page nudes by Will McBride and D.H. Mader.
The Appendix is available in print or as a download. It can be bought separately or bundled with the book (select the option to include the Appendix).
Shallow Tourist
Published in 2011, Shallow Tourist is a sublime and sexy trip to Central and Eastern Europe, as documented by its secretive author Moot on 80 pages in full color.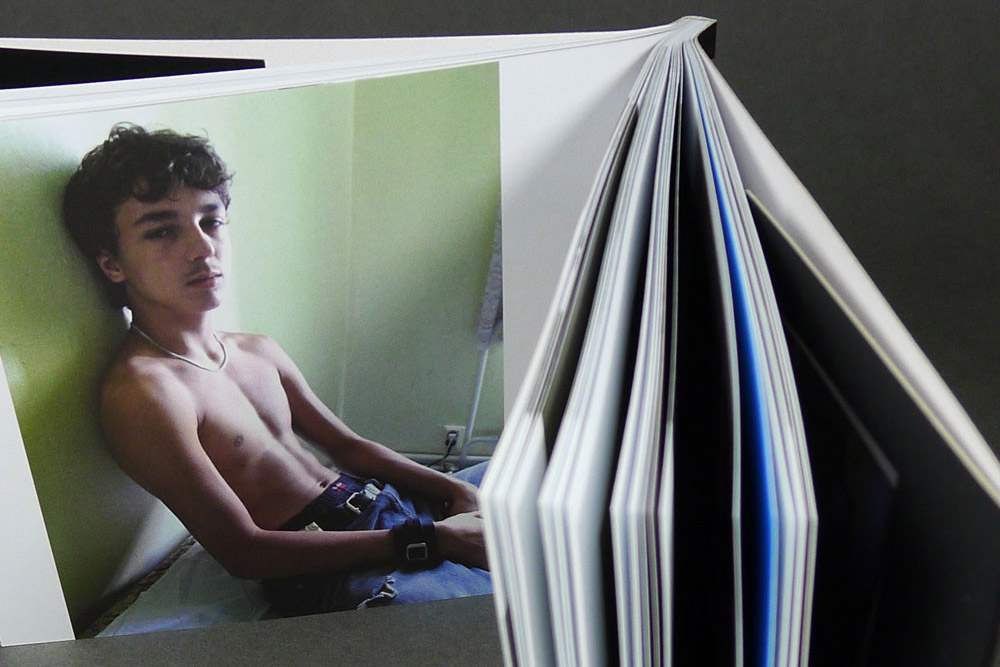 Press voices
Jungs und Männer irgendwo zwischen Schutzalter und Volljährigkeit, mal mehr mal weniger bekleidet, findet man(n) 'naturgemäß' darin. Aber auch Bushaltestellen, Landschaften und Essensreste …,  denn dieses kleinformatige Coffee-Table-Book ist eine Reisebericht in Bildern durch den Osten Europas. Arty, sexy, schick!
— Gaybooks.de
ヨーロッパのバス停やモーテル、どこかノスタルジックな旅の風景とともに少年たちや青年たちが切りとられています。荒削りなようで繊細さも感じられる作風は、技術云々以前に人をひきつけるポートレートとしての力を持っているように思えます。
— Shibuya Publishing
Shallow Tourist quickly became "staff's pick" at book shops both in Berlin and in Tokyo.
80 pages in full color, printed on woodfree paper.
ISBN 9789197990806
Phaedrus
It was time for Plato's Phaedrus to get a proper overhaul. In our edition, released in 2013, we have brought Benjamin Jowett's translation up-to-date, so that more people can enjoy this famous dialogue between Socrates and the boy Phaedrus.
They talk about love; Phaedrus lets his mentor lay out the words about what kind of man a boy should choose for his lover.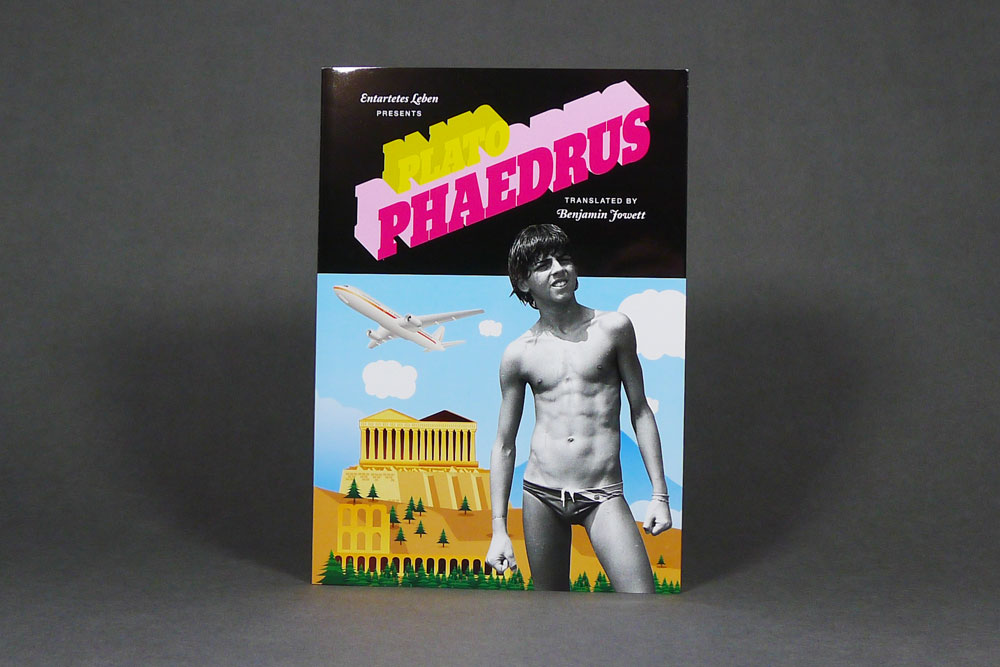 Phaedrus is a spectacular read, and is considered to be one of Plato's most important works. It's a must-read for every serious "connoisseur of beauty", and belongs on the same shelf of your reference library as Mann's Death in Venice and Eglinton's Greek Love.
80 pages, printed on 80 gram Holmen paper.
ISBN 9789197990899
Breaking Boy News
Breaking Boy News – the Art Project was published in 2014 and details the idea behind the project, its realization, and the reactions it caused. The book ends with an essay on how the Nazis condemned certain art, so called "entartete kunst" (degenerate art).
Breaking Boy News is available at all major book retailers in Sweden, at the Royal National Library in Stockholm, as well as in all university libraries. The project was exhibited by one of Berlin's most prestigious art galleries in 2015-2016.
72 pages, printed on glossy paper
Black and white, with color depictions of the covers
ISBN 9789187773020
Press voices
Breaking Boy News is genuinely WTF!
—Vice Magazine
Medienkunst at its best!
—Anonymous artist