Shotacon, or just shota, is a subgenre of Japanese comics (manga), featuring male characters in sexual situations. The genre is popular among male and female readers alike in Japan, where self-published doujinshi are sold at events such as Comiket, with hundreds of thousands of visitors.
Entartete Shota
The Best Life Shota project began with Entartete Shota in 2012. The name is a wordplay on "Entartete Kunst", since shota is sometimes denounced in the same way that the Nazis denounced "degenerate art".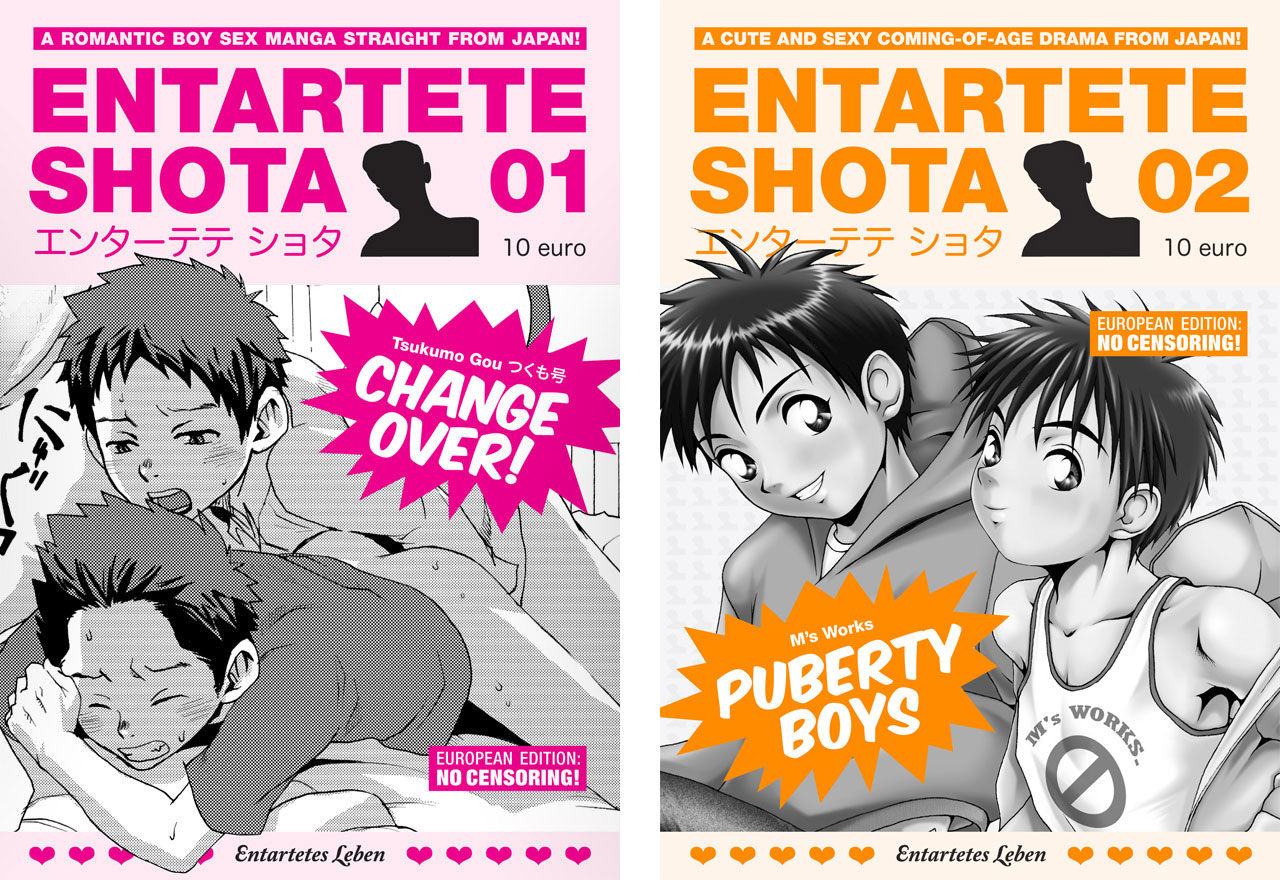 The first issue of Entartete Shota featured the comic Change Over by famous mangaka Tsukumo Gou. Spurred by an ongoing debate in Sweden, it was timely released on April 1st, 2012. The release caught the attention of the arts and culture editor of one of Sweden's major newspapers, Expressen. Despite not personally liking the content, she defended the publicatio: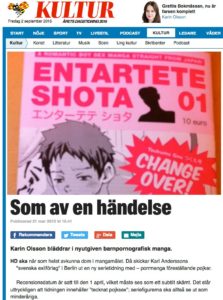 The series got a following among young women in Sweden, and Entartete Shota started turning up in their blog posts:
Entartete Shota is available at Sweden's biggest bookstore Adlibris, who took the active decision to sell it, after self-appointed "proud moralists" protested against the comic. It is also available at the Royal National Library of Sweden.
Best Life Shota
Entartete Shota gave way to Best Life Shota, which so far is published digitally and in original Japanese. The first volume contains 18 popular works by Tsukumo Gou.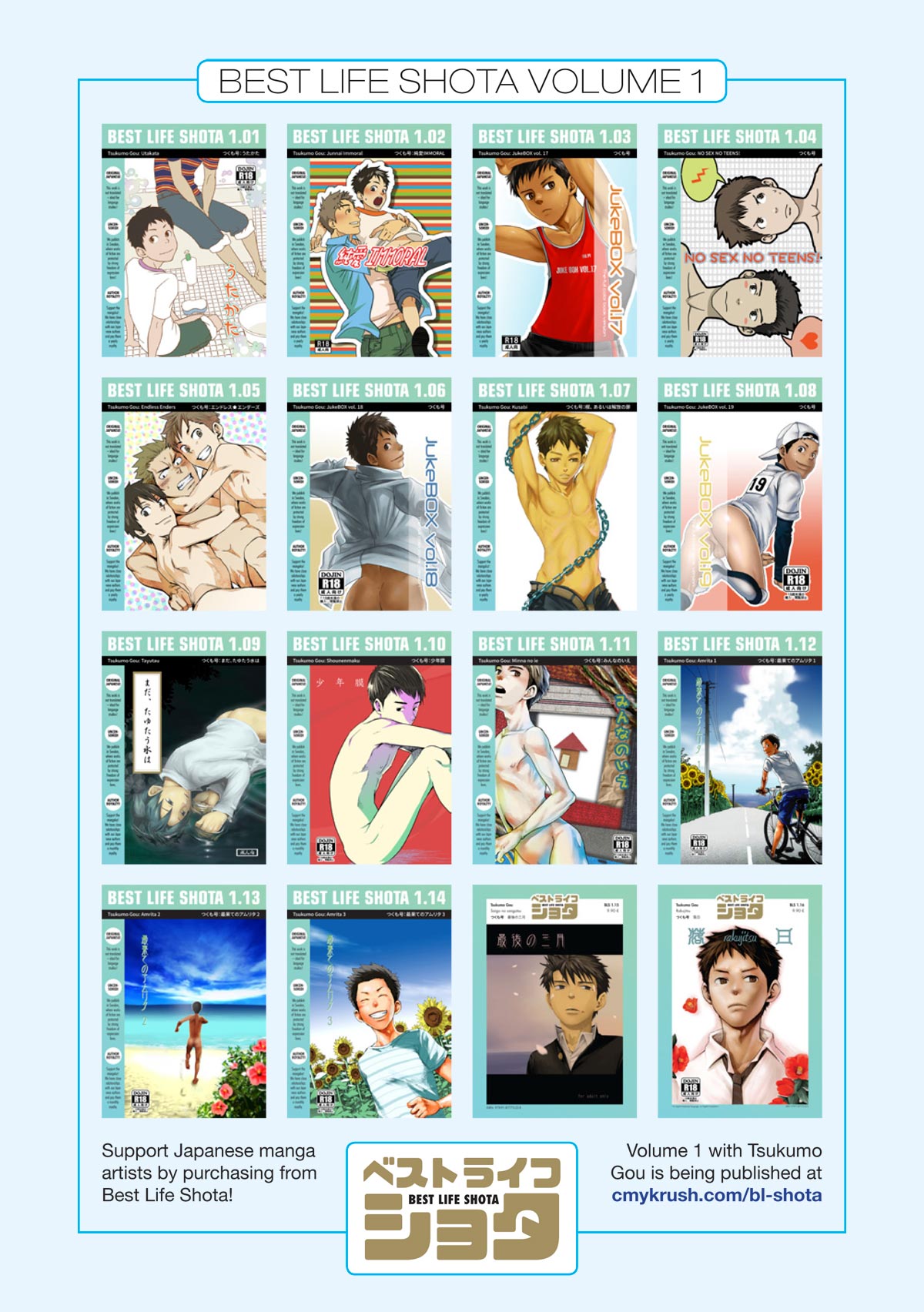 Best Life Shota quickly became popular, and I'm currently looking for more artists to publish in future volumes of the series.
A fair deal
I have a close work relationship with the artists who I have translated and published. We have met in Japan on several occasions. All publishing of their works is regulated through contracts; the artists receive either a monthly or a yearly (depending on sales) royalty.
Piracy is big in manga in general, and shotacon is no exception. This is understandable, as it's often hard for Westerners to find proper ways to pay for the amazing works they have come to appreciate. But at the same time, those works are often self-published so called doujinshi, for which the artists deserve to get paid. I'm therefore very proud to have set up a working royalty system.
Merchandise
The BLS tanktop is not yet in production. The below photo is a mockup based on an illustration by Tsukumo Gou.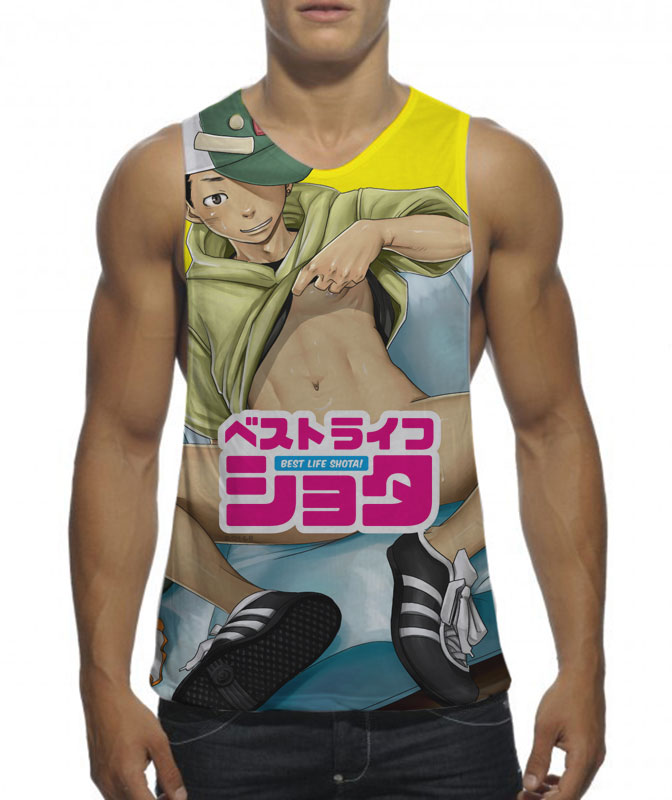 Would you wear BLS apparel? Let me know!