The Lover 04 can now be purchased as a PDF download. If you pay with credit card, you get immediate access to your download.
As for the print version, the last outstanding orders were shipped today.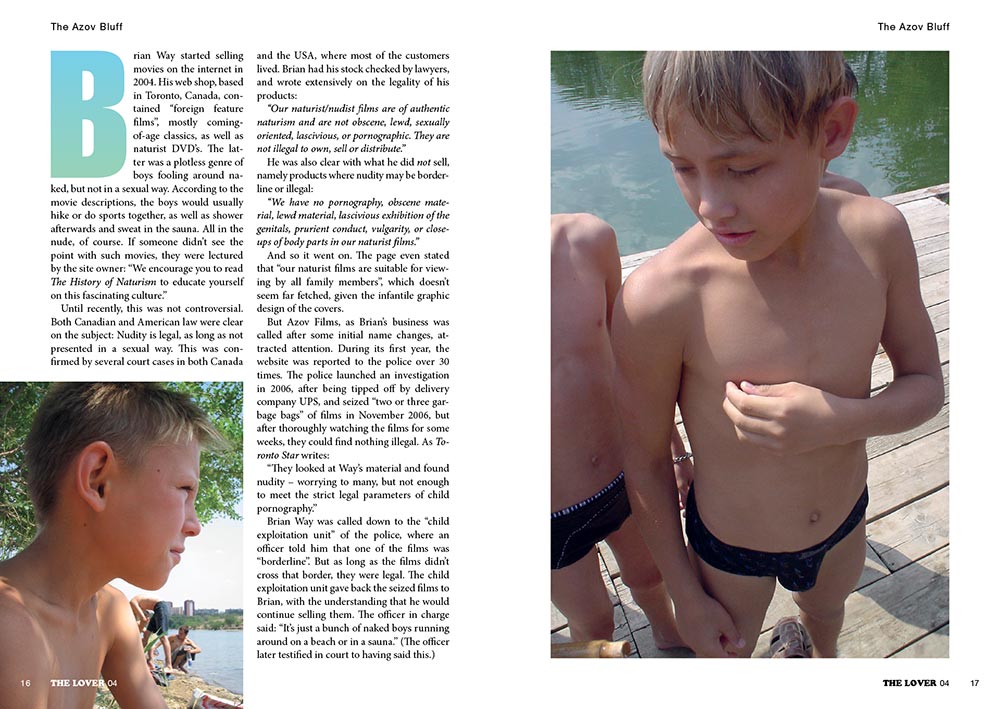 Content The Lover 04
The Azov Bluff. A 22-page double feature summarizes the last years' biggest legal scandal.
Fiction on Trial. How a German prosecutor tried to get a gay themed novel banned.
Deconstructing Hunter x Hunter. Ancient themes of male initiation have made their way into Japan's favorite manga.
Special Report. Soldiers speak out on why they went with boys.
Raster detective. In this issue: The Swedish magazine Killen from 1979.
Plus reader letters, news stories, book reviews and manga tips!
And have a great weekend! 🙂