This is for the retina lover in you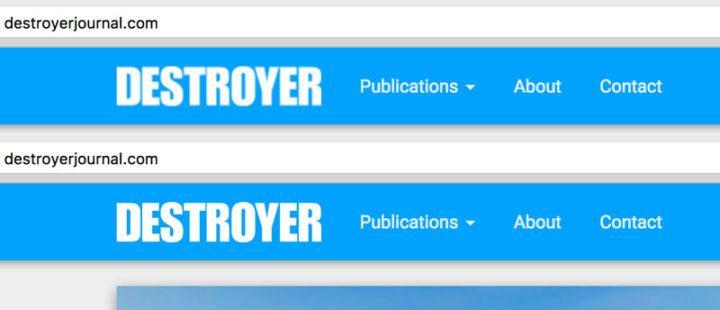 Ever since I upgraded to a computer with a retina screen, the Destroyer logotype looked blurry in the masthead. Not any more! The logotype is now a much bigger image, which will stay sharp, no matter the resolution of your device. The beauty!
I know more than 99 percent of you probably don't give a damn about these things. But they're important to me. It's the little things that matter!