Boys' Puberty presents the results of an online poll for teenage boys about their physical development during puberty. The leaflet contains photos, graphs and short informational texts.
The graphs show when boys grow their first pubic hair, armpit hair, when they get their first ejaculation, when they start shaving, how often they masturbate, in what direction their boner points, etc.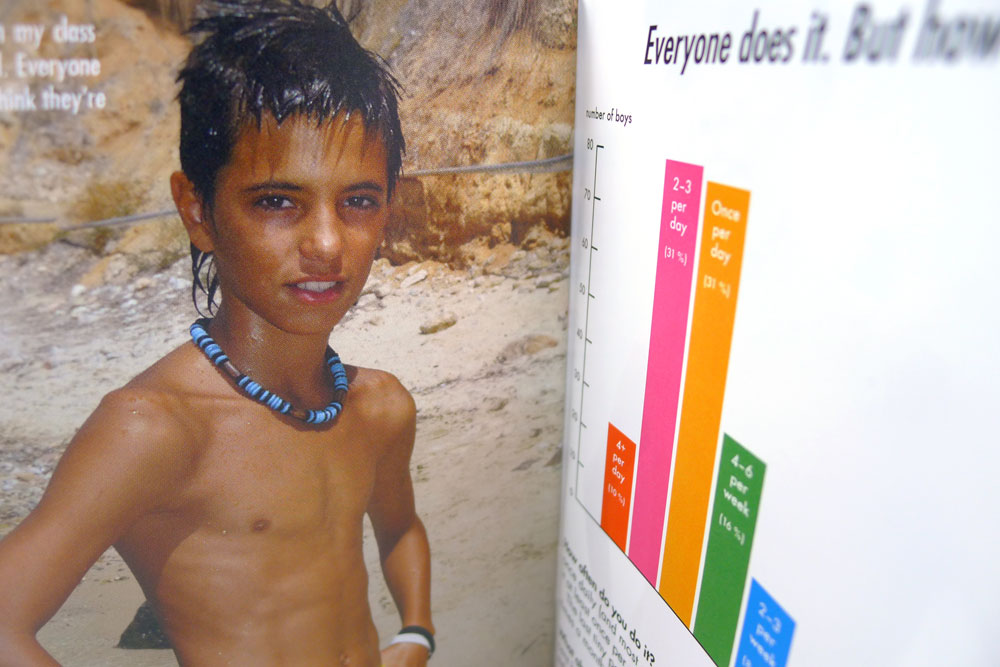 The slim (16 pages) leaflet measures 105 x 148 mm ("half Destroyer") and was initially only offered to members. It was printed in 100 numbered copies in December 2015.
Since the membership club has been discontinued, I have now made Boys' Puberty available for everyone!
You can buy it in print for 10 euro (~10.90 USD) or as a PDF download for 4.95 euro (~5.39 USD, also "half Destroyer"). There are currently 42 print copies available.
Buy or preview Boys' Puberty here!
Enjoy!