The Lover 03 has been out for a month now, and several longtime readers have given me very positive feedback – thank you!
One reader wrote:
The Lover issue 03. Best magazine yet. I have not read all of it yet but getting close. I hope this magazine will last for at least as long as Destroyer, if not longer. … Thanks again for The Lover 03. Fantastic.
A gay couple wrote (translated by me from German):
The Lover issue 3 reached us the day before yesterday – again, a huge success! Many thanks. Your work is unfathomably important, and your energy and your courage is enviable.
Another loyal reader:
I have receive the 03 … Amazing. Simply – amazing!!!!!!!!!!!!!!!!!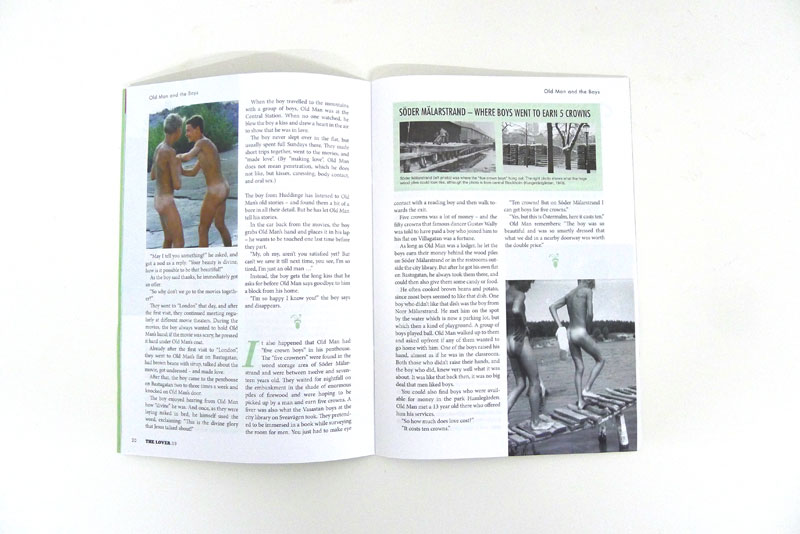 The Lover 03 has a historical focus. Here are the content highlights:
Old Man and the Boys. In a previously unpublished manuscript, the character called "Old Man" lays out the words about man/boy life in postwar Stockholm. His stories will make you gasp! The reportage is aptly illustrated by amateur photographers.
Why Did the West Change? In connection to Old Man's stories, we try to find out why the West changed so radically in the last half century.
Sweden's First Gay Scandal. Meet Theodor and his boys.
Twinks Can Get You Trouble. This issue's case study details how a UK jury decided that confirmed 18+ adult actors were underage.
Raster detective. Our series on vintage magazines continues with Superboy from 1980.
Culture articles on manga, anime and radio drama.
Plus reader letters, news stories, book reviews and more!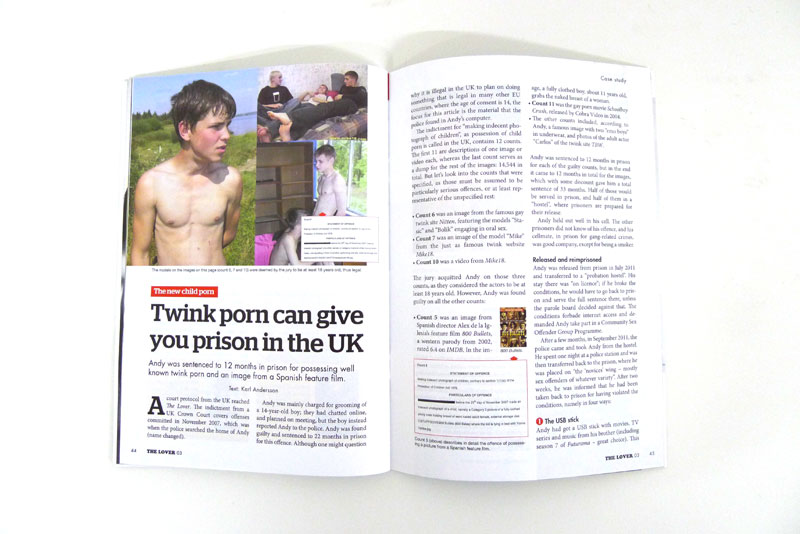 The Lover does not contain any frontal nudity. The articles are aptly illustrated with beautiful and/or relevant images. All issues of The Lover are available at the German National Library. The magazine has also been included in the archive of Schwules Museum in Berlin.