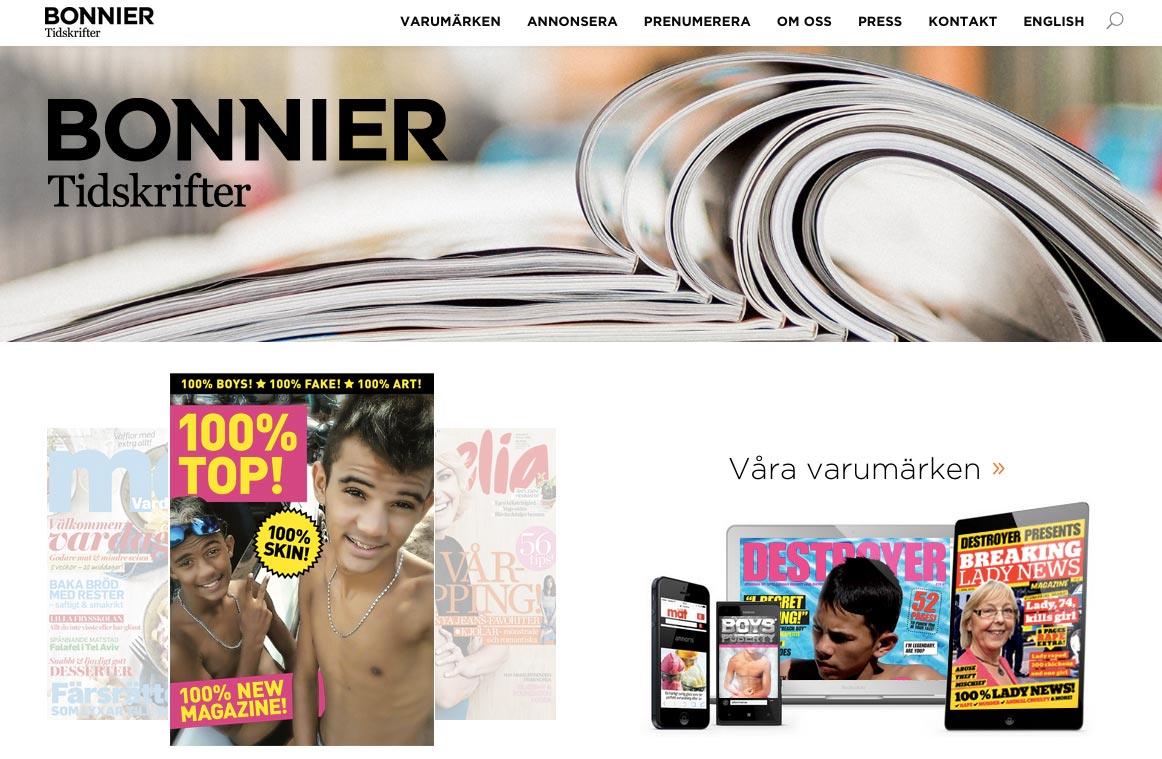 I'm very happy to reveal that I have signed a deal with Bonnier Tidskrifter, Sweden's largest magazine publisher. In short, Bonnier Tidskrifter has bought the rights to all my publishing, including the full back catalogue of Destroyer, Breaking Boy News, and other magazines.
"We have followed Karl's esoteric publishing for a while now. He operates in a niche which we currently lack in our product catalogue", CEO L.D. Ahmén commented to Swedish media.
For me, this is a way to go back to my roots in the heart of Swedish magazine making. L.D. used to be my boss already when I worked at IDG more than ten years ago.
So what does this mean for my publishing? Well, a couple of new titles are planned, which will have nationwide distribution thanks to Bonnier's monopoly position in the Swedish magazine distribution system Tidsam. The first title is 100% TOP!, a cute boy magazine directed towards the younger generation: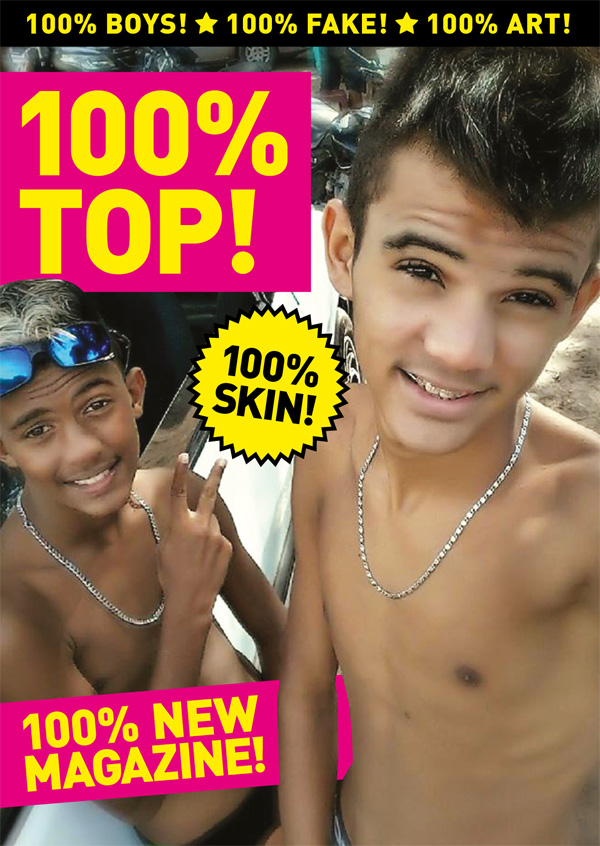 Second, Bonnier Tidskrifter wants me to tweak BBN to adapt more to their core market of older women. Breaking Lady News will premiere later this year as a permanent supplement to women's magazine Amelia.
"Karl has inspired us to test the limits of what our readers, mostly retired women, can take. We have had BLN in the planning for some time, but it was not possible for us to pull it off without Karl's competence in creating a unique tabloid experience", editor in chief Amelia Adamo commented.
Another area that will benefit from this deal is the lingering comics department of Bonnier Tidskrifter. The company discontinued their comic imprint Semic in the 1980s after a boy sex scandal in the story line of Mystiska 2:an. You can read the full story of this in Destroyer 10: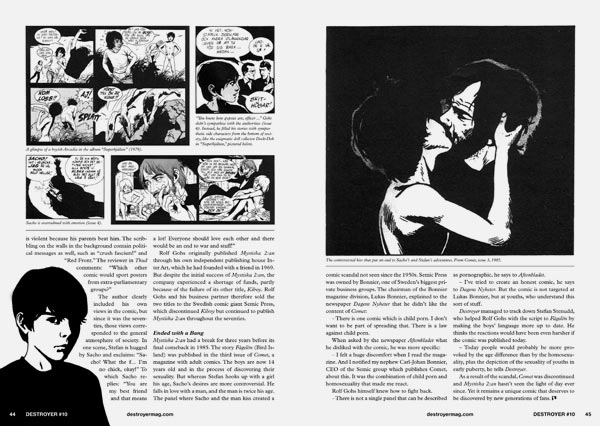 Now, Bonnier Tidskrifter wants to rectify this unfortunate decision, which they acknowledge was based on homophobia. Concretely, they want me to scour doujinshi events in Japan in the search for underground shotacon titles suitable for mainstream distribution.
"Let's give Sweden boy sex!" a spokesman exclaimed at the press conference in Stockholm this morning, to the joy of the journalists.
On a personal level, this deal means I'm moving back to Stockholm. An apartment in Vasastan has been prepared for me, and Bonnier Tidskrifter will also pay for a membership at the gym chain Sats. I can't wait.