The new issue of The Lover is out – and it's fantastic, spectacular, a gem!
The main reason for this is that I once again had the honor to correspond with Nicola. Over two months, in November and December 2015, I digitized his rare, not to say unique collection of photos from Italy in the 1970s. As you can imagine, it was exhausting but wonderful.
The first result of that work is presented in the new issue of The Lover in a ten page full color photo feature: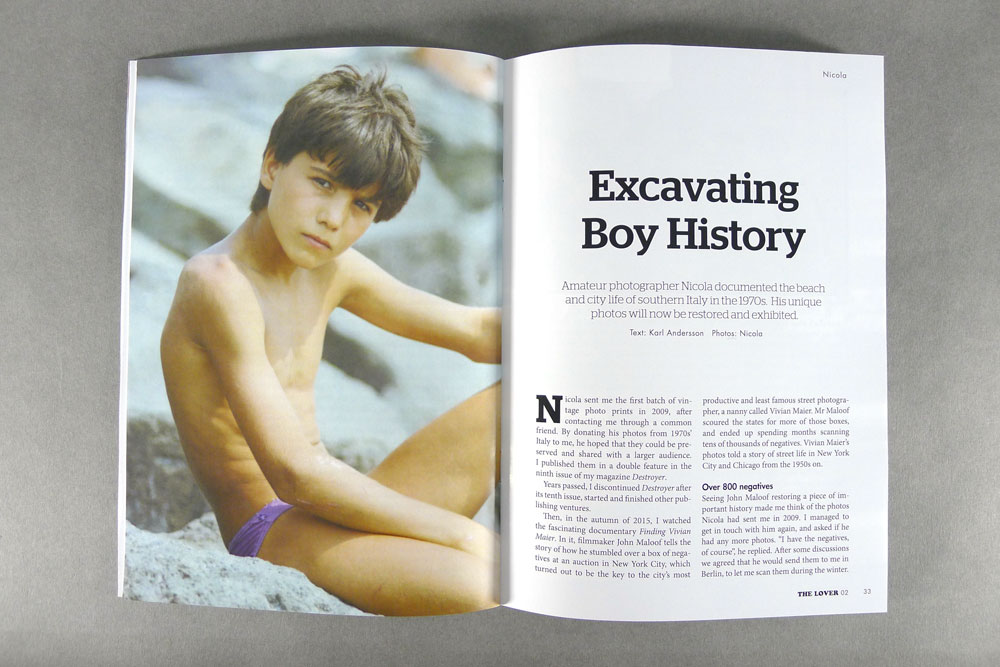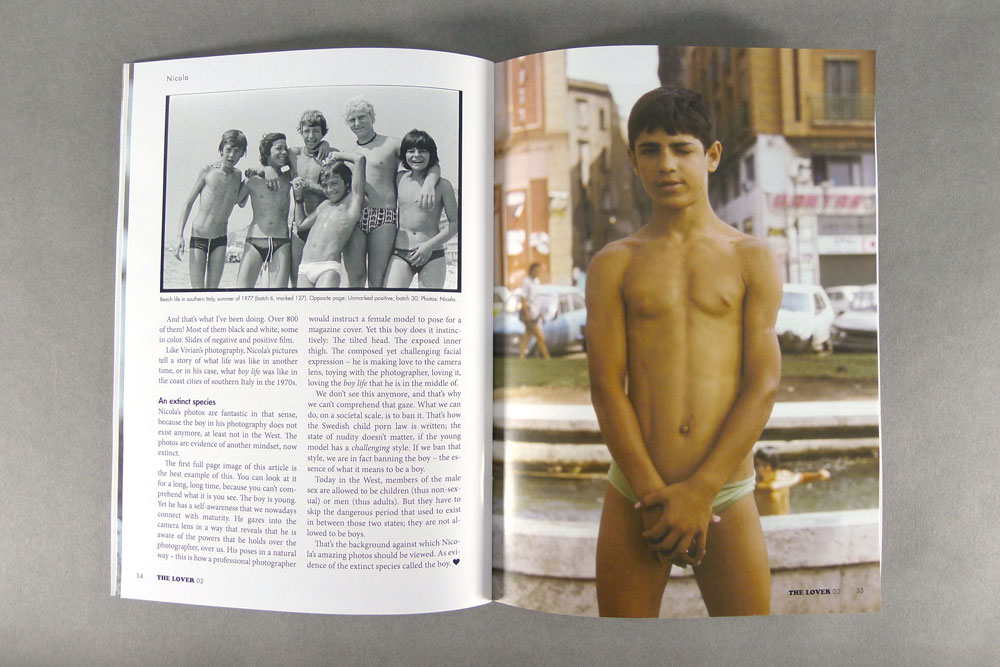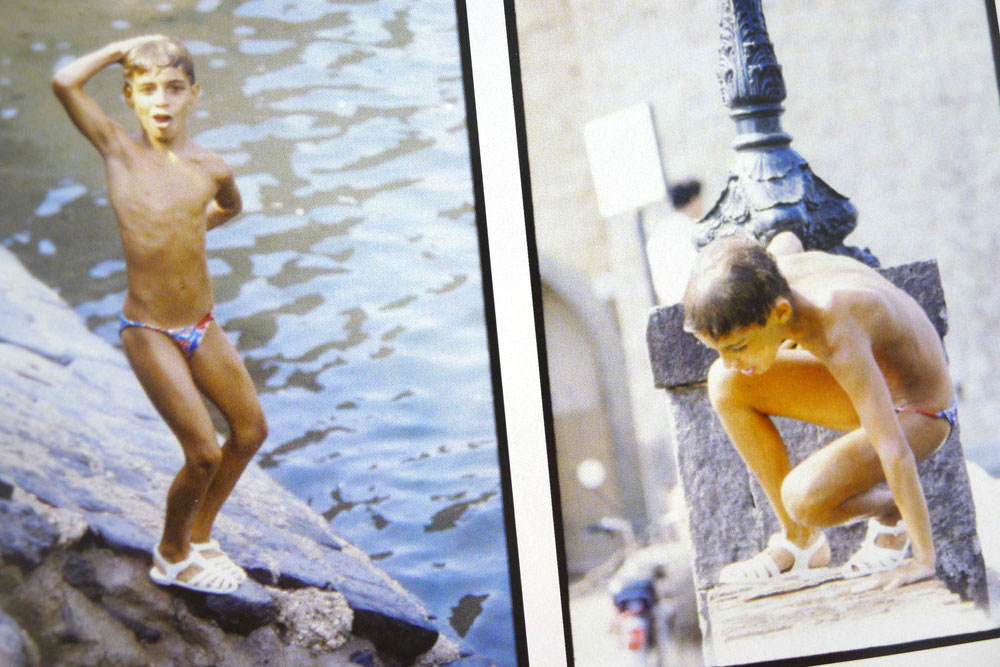 But we won't stop there. The Lover monitors the issues that affect our community. The content of the second issue is highly political; just like in Destroyer, it's the mix of beauty and politics that becomes explosive: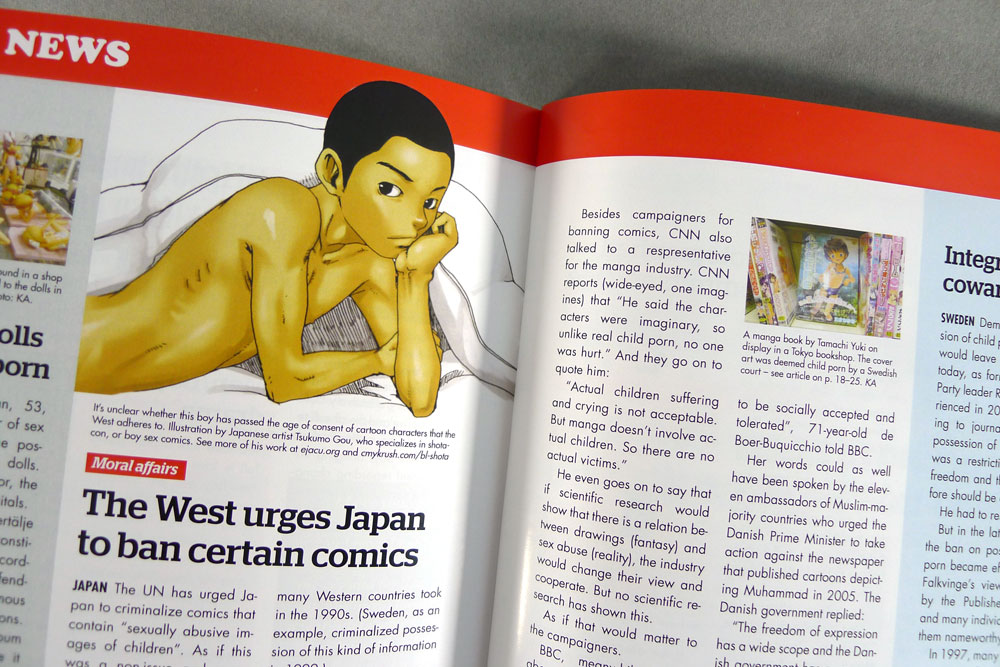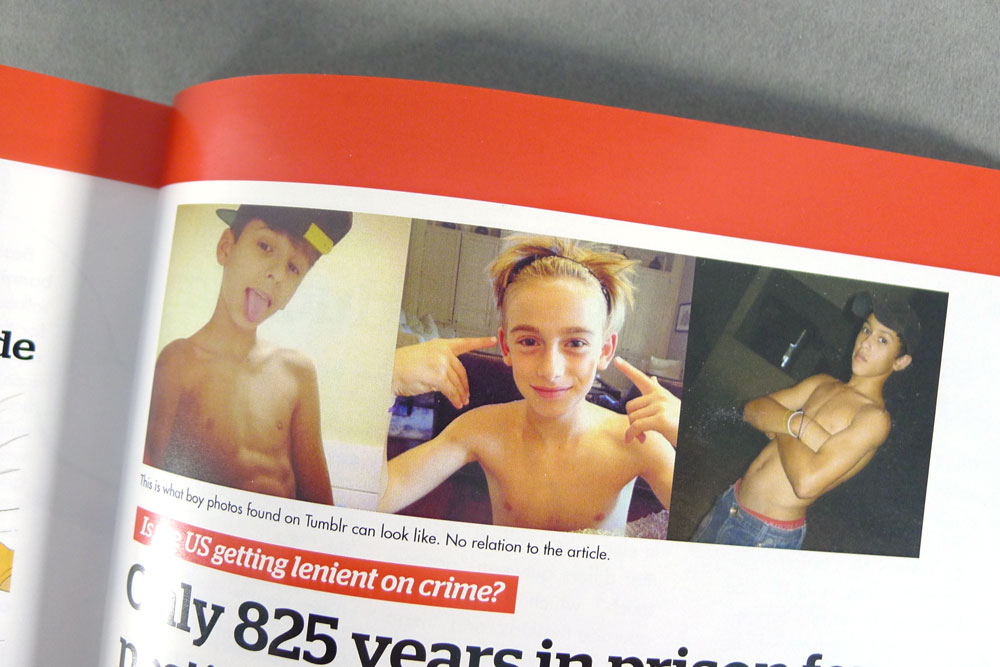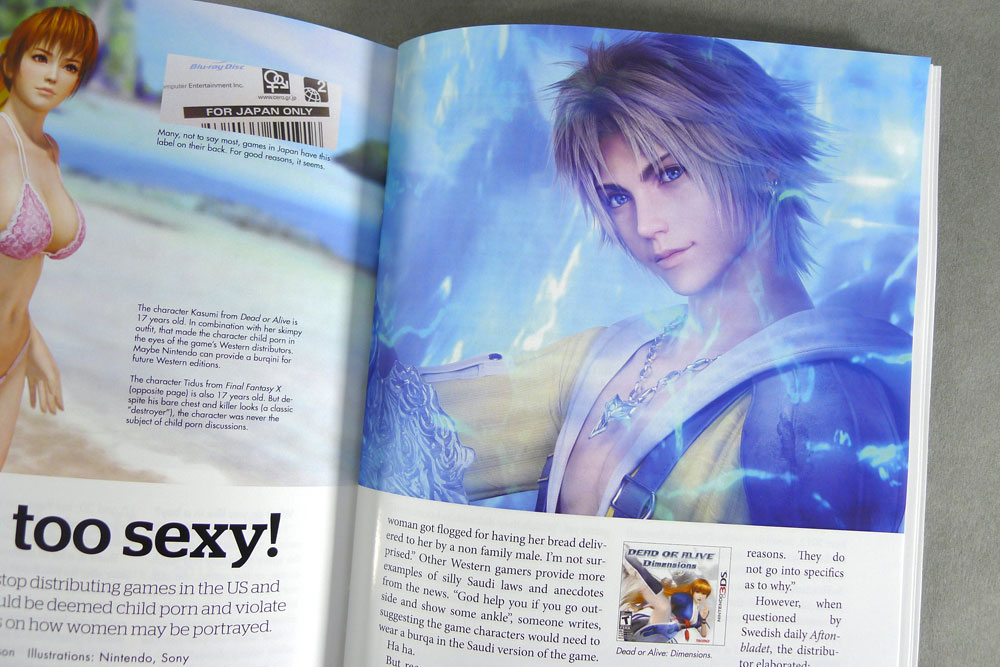 Reader letters, Q&A, and the start of a new series where we're once again examining the vintage gay magazines of the 1970s, first out is Super Piccolo: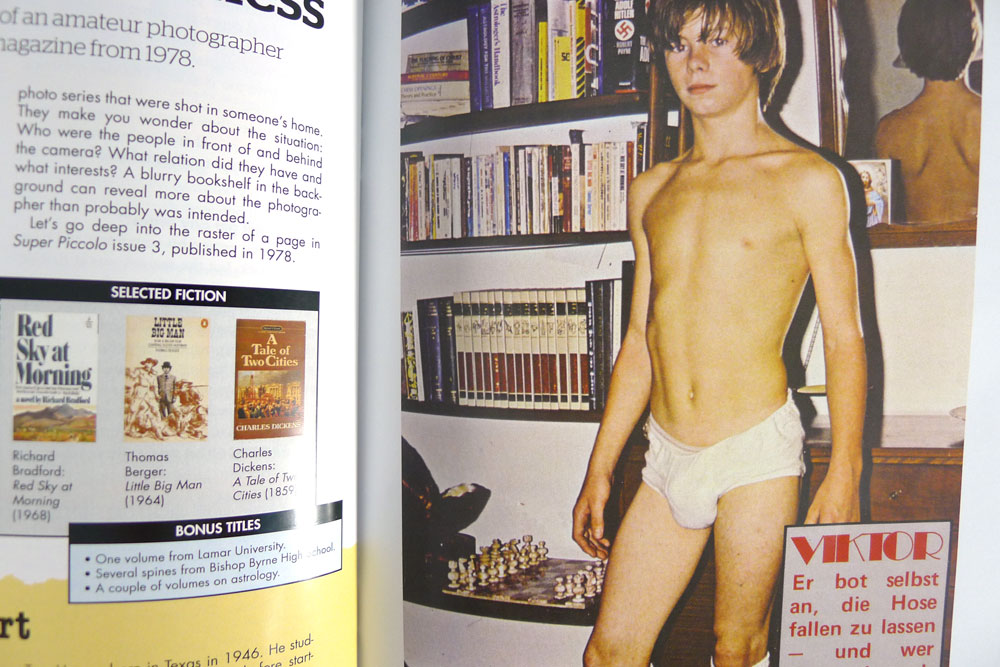 The Lover 02 is an amazing issue which was scheduled for April 2016 but which has come to life amazingly quickly – you can feel the passion burn in it!
However, the print run is highly limited: Only 100 numbered copies, and that's why I've set the price to 25 euro.

As with all my publications, Friends get half price. You must be logged in to get your discount – log in here or subscribe here if you're not already a Friend!
Order The Lover 02 now and it will ship to you in March.
Order or preview The Lover 02!
PS: All copies of The Lover 02 come with a printed photo card by Nicola, pictured at the top of this blog post, but here it is again in a sweeeeet close up: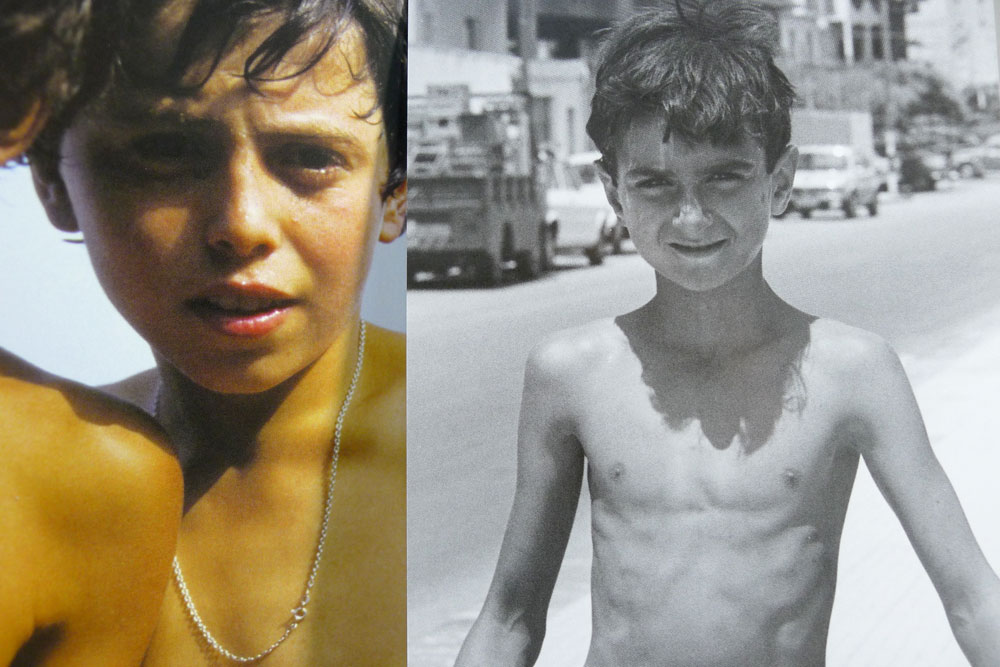 The Lover 02 is not yet available as a download, but it will be in the future.