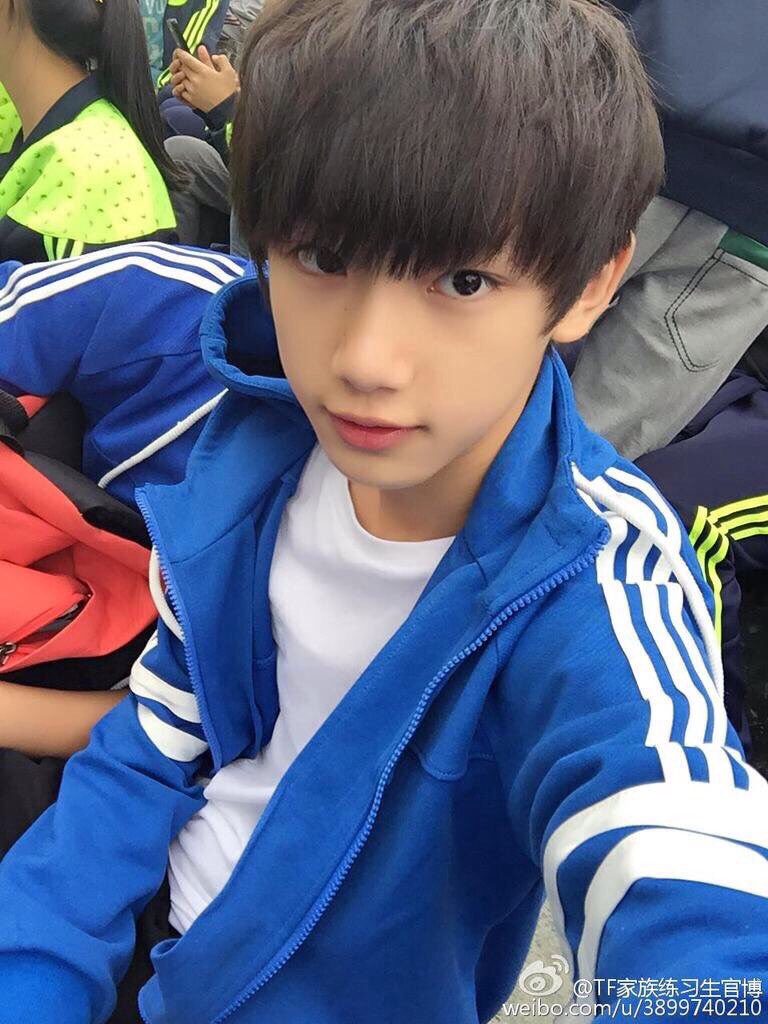 Update 8 February 2016: The poll is now closed, and here are the results:
Wang Junkai was born in September 1999 and was 16 years old when this photo was taken. Only 11 percent of you guessed he was 16 or older. Most of you thought he was 12, and sure, there is a distinct aura of a 12 year old in the picture, but a well trained eye sees that this is deliberately so; Wang Junkai knows how to play with his viewers, but that awareness is in itself a sign of maturity – the 16 year old knows how to pose. Add Photoshop smoothing and maybe even real make up and the illusion is complete.
Update 2: No, no, no, no! No Photoshop, no make up! As a reader points out in the comments, this is not Wang Junkai. After doing additional research, I'm now pretty sure the boy is 丁程鑫, who was only 13 years old at the time the photo first surfaced in autumn last year. Thirteen. Thirteen. Thirrrrr-teeeeen.