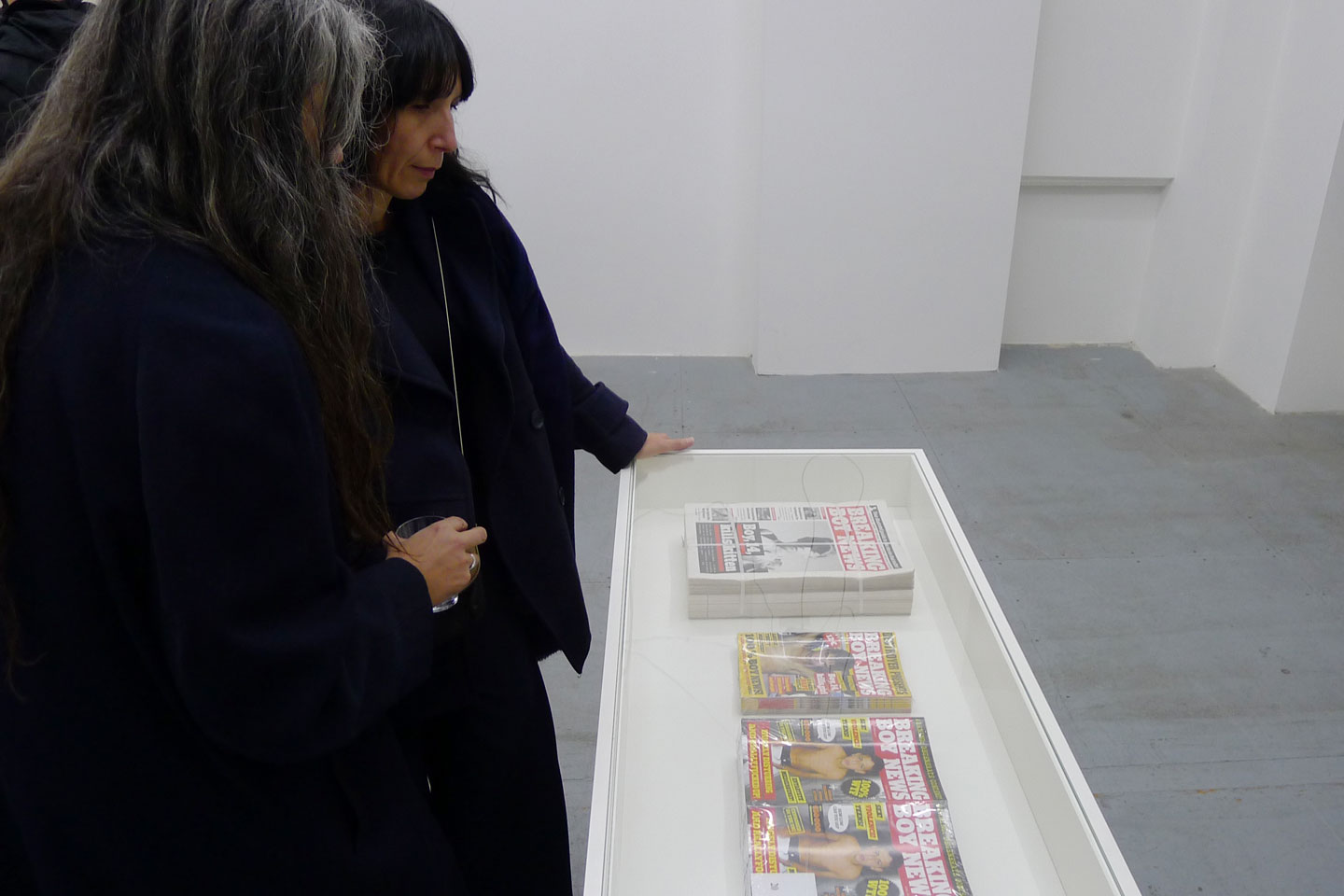 I'm happy to reveal that Breaking Boy News is on display in the new show at Eden Eden until January 2016. It's not just any gallery – Complex gave it place 74 in its listing of the world's 100 best art galleries. And the curator was one of four nominees for the Turner prize last year. I guess that's what it takes to display my publications, which, as you might know, has been discussed before, but always with the organizers bailing out in the end.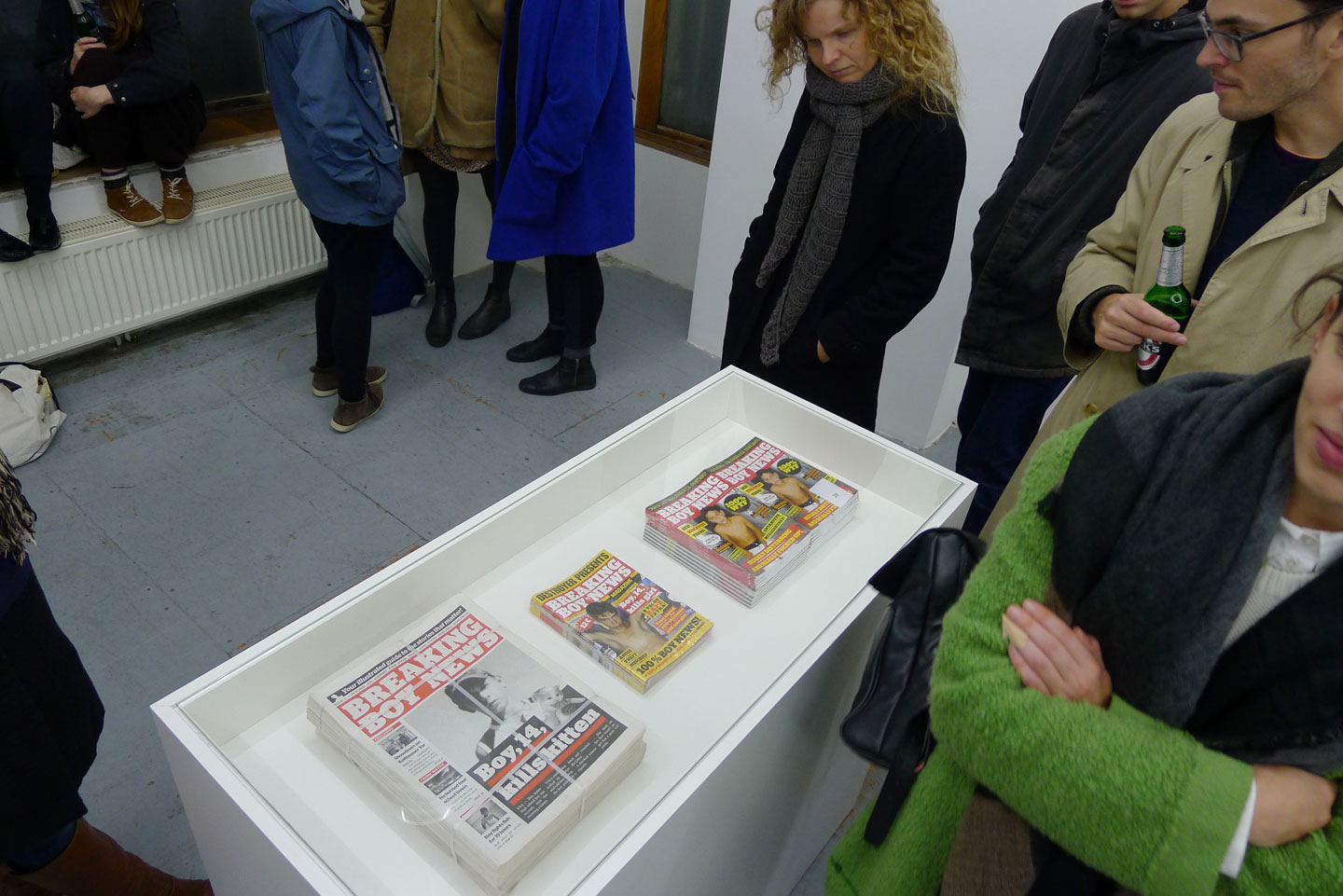 The exhibition opened yesterday and Breaking Boy News was at the center of it – displayed in a neat vitrine as you can see on the pictures, attracting lots of interest from the visitors.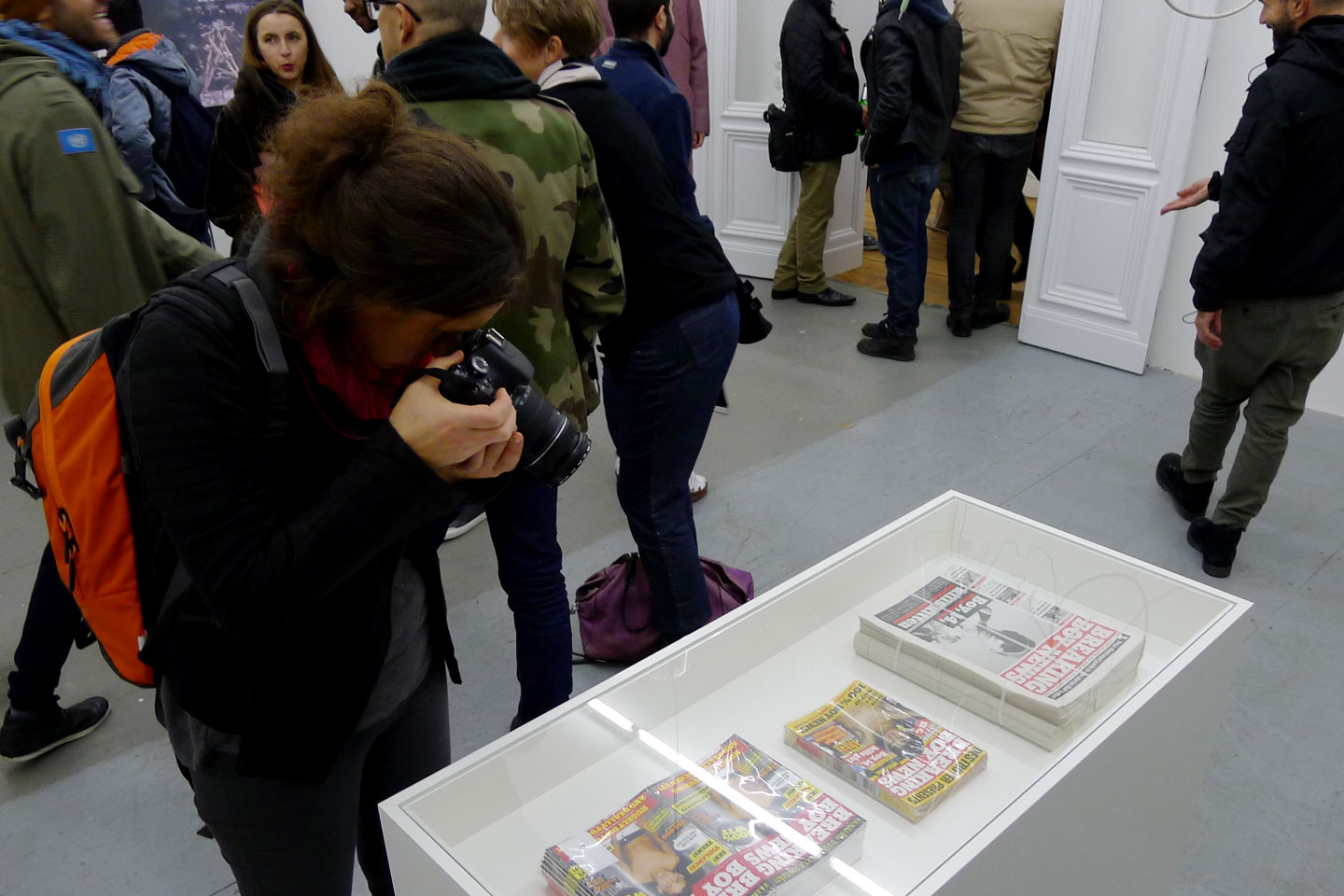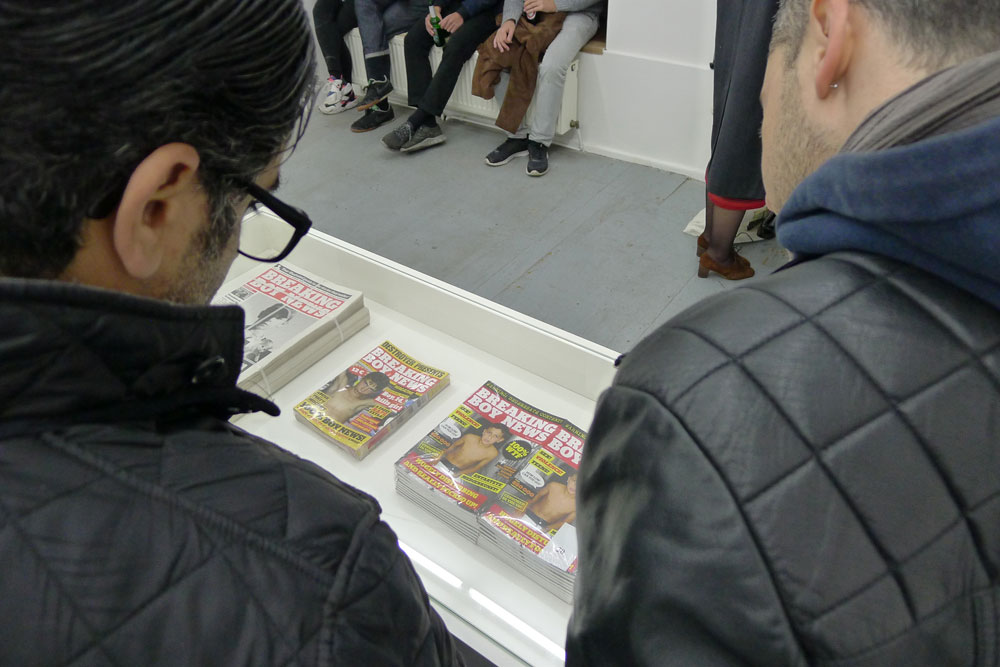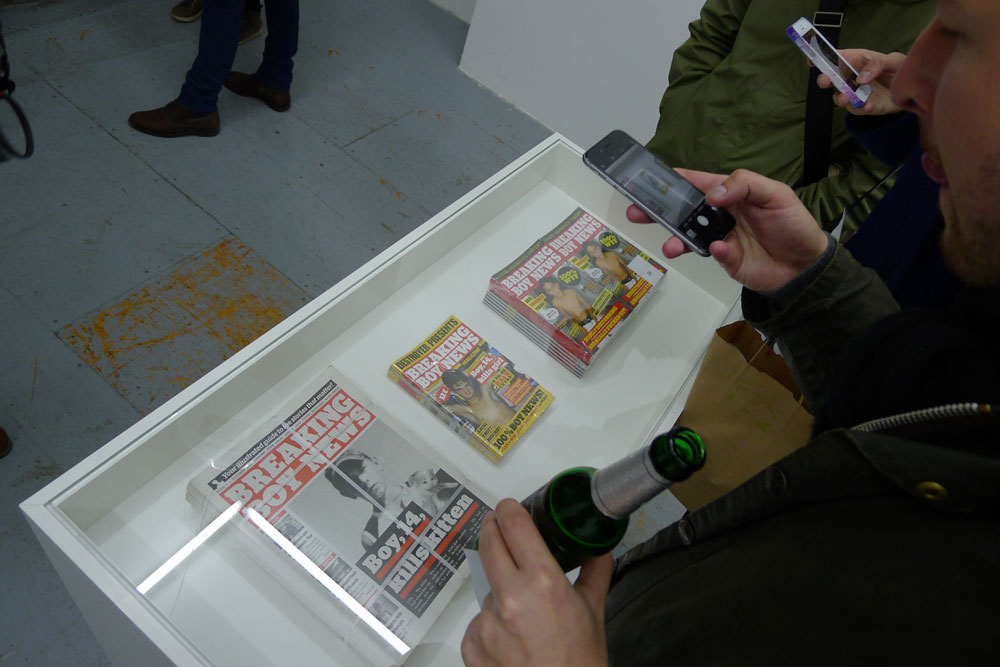 Found on Instagram:
I'm very happy that Breaking Boy News, of all my publications, has entered the world of high art, since I always thought that it belonged there. BBN is extremely conceptual and follows a strict set of rules, as explained in the book about the project. The fact that it gained a huge following of teenage boys (the website had 650,000 views per months shortly before I discontinued the project) was a fun side effect.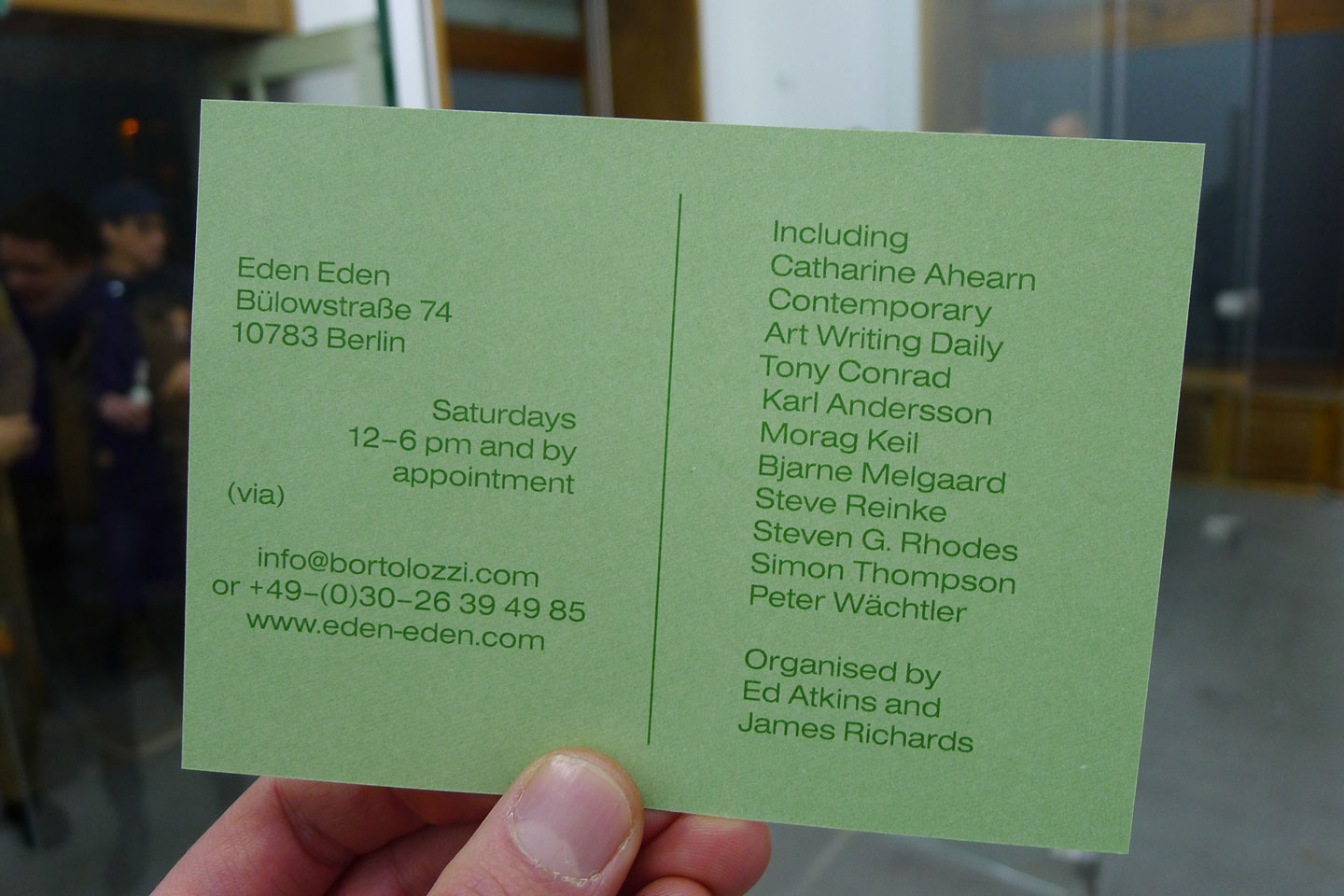 Buy the Breaking Boy News bundle for 25 euro (~28.40 USD) here – it contains all three items in the vitrine. And they might just have become much more valuable!