And so the first copies of The Lover have left the offices of Entartetes Leben – they are for members of Der Kreis.
It's the first signed and numbered copies that have shipped, and man, I've spent another full day making 80 of those. It takes time, but the result is really beautiful.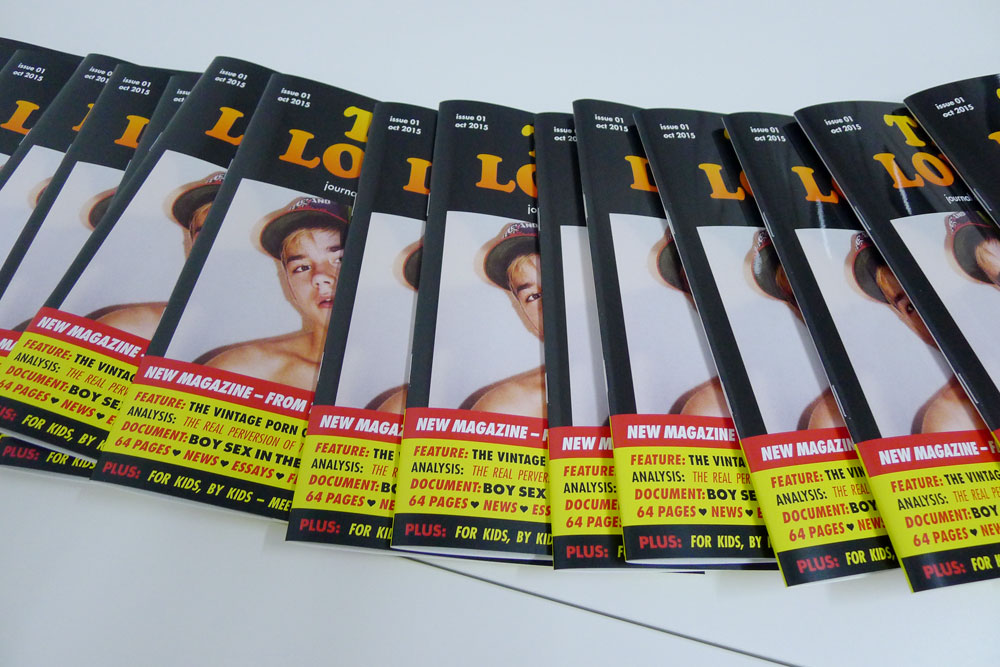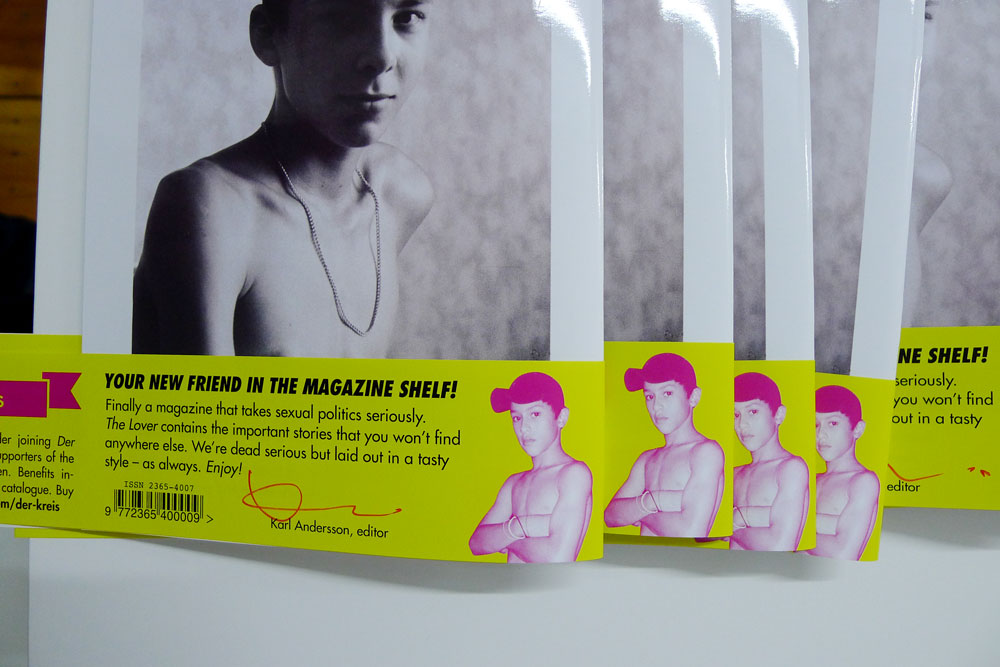 The magazines are not only numbered and signed on the flap, but also have a stamp on the first page inside: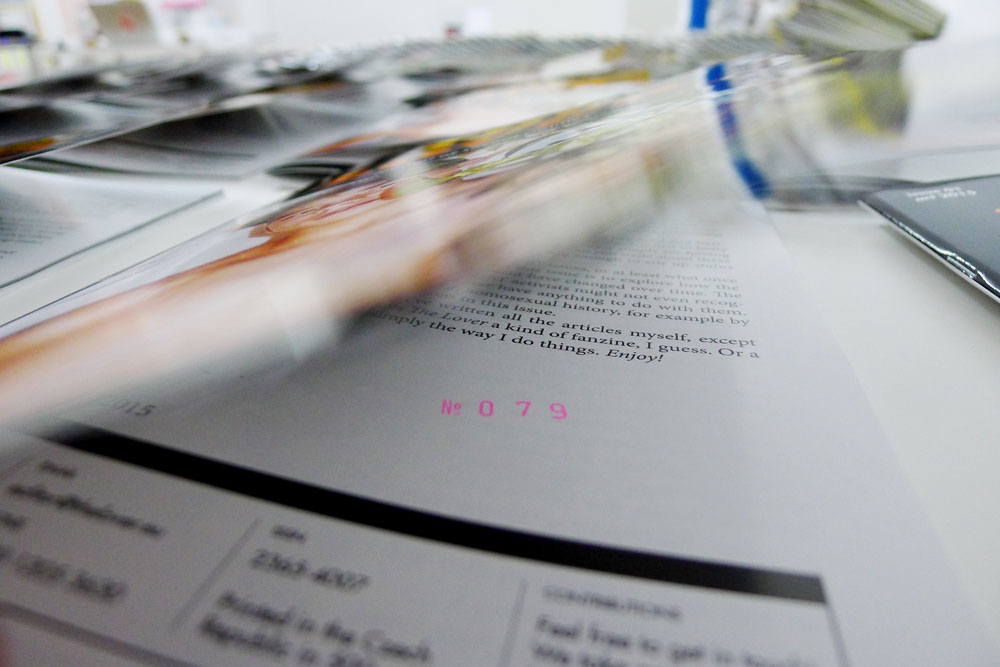 It's nine in the evening now and I will go home, taking with me the first batch of envelopes, which I will post at the post office tomorrow morning. It's been a pure pleasure packaging them, and seeing all the names that I recognize from over the years. One of you are even the one who bought the very first copy of Destroyer back in 2006!
Enjoy your evening. I will. Probably with microwave pizza and a Swedish game show on tv. 🙂
Here are those first 80 numbered copies (of 200 numbered copies in total):