Dear patient readers,
it's finally time for the release of my new magazine on sexual politics. It's called The Lover and will come out twice yearly.
[box type="info" border="full"]What is The Lover? It's a journal of sexual politics, laid out in the same tasty style as Destroyer. The Lover features the articles that you won't find elsewhere: Community news, relevant case studies, exciting features and important essays. The Lover takes sexual politics seriously![/box]
The premiere issue is focused on the kind of "mini-societies" that boys and men have created together, historically and recently.
The cover story is a 12-page feature on legendary German filmmaker Sebastian Bleisch: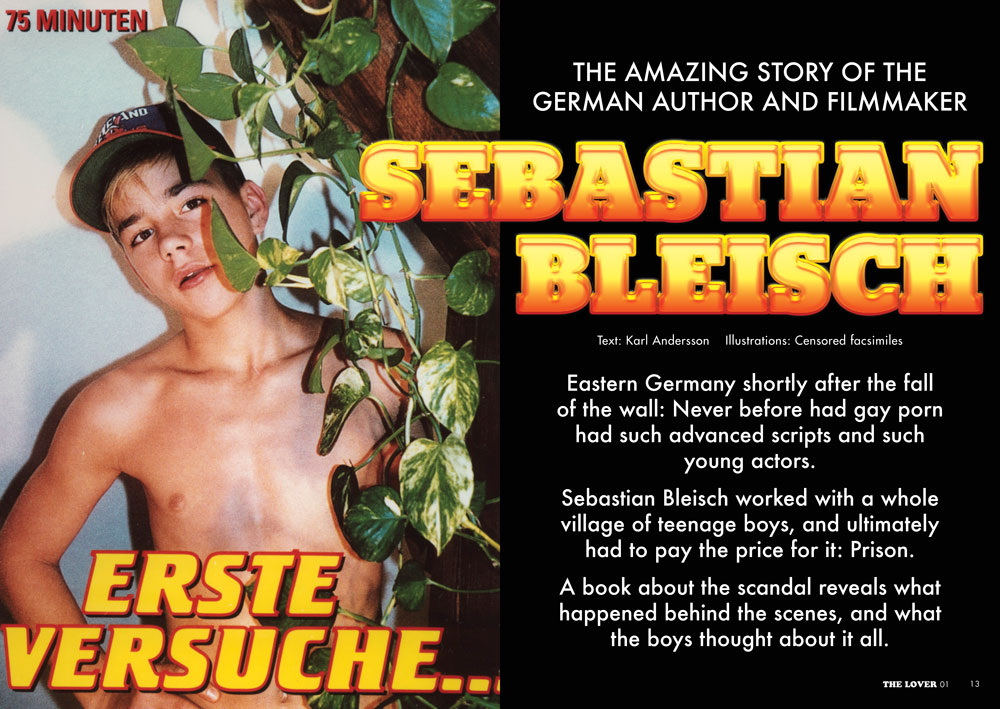 The first issue also contains features on The Boy Scouts of America …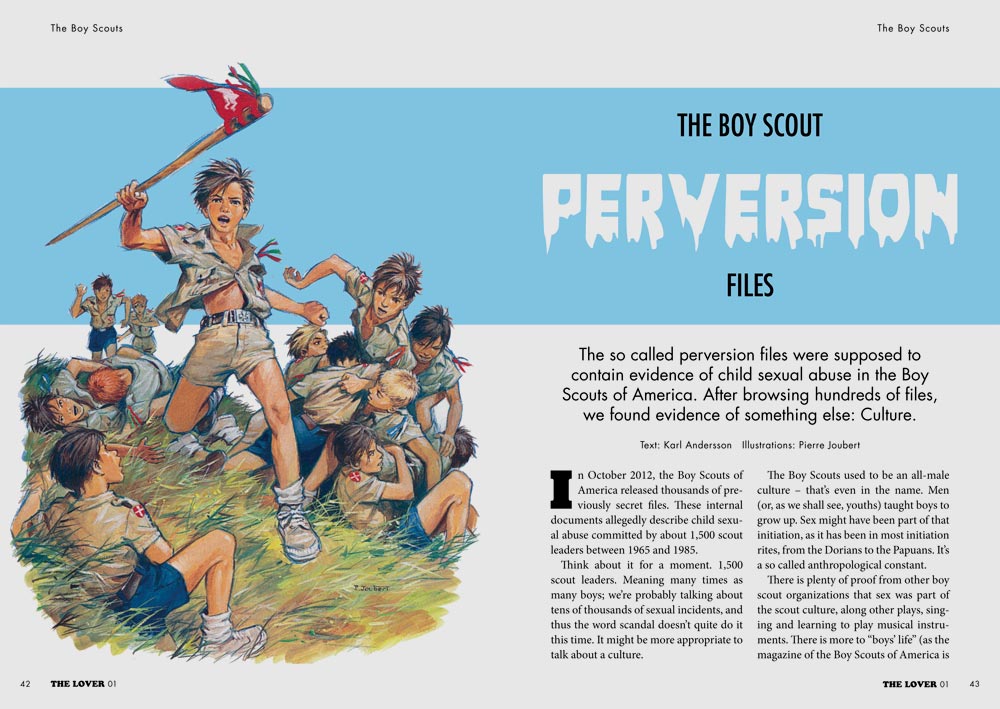 … and the Hitler Jugend: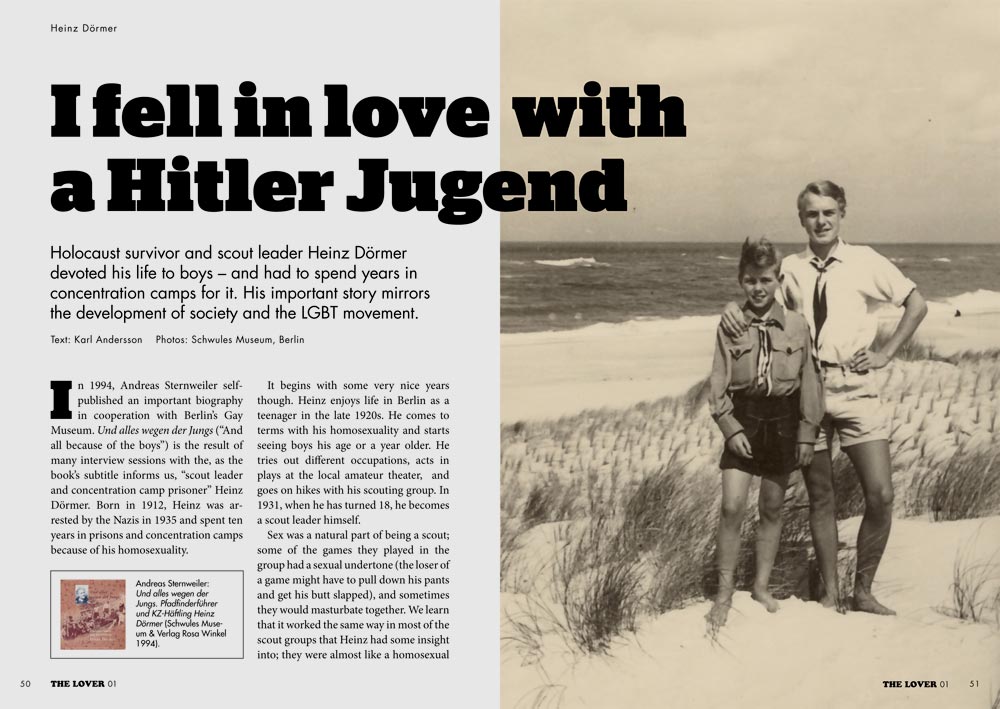 And then there are news, book tips, essays, and The Lover's very own advice column!
The first issue is 64 pages thick and printed in 500 copies. The first 200 copies are signed and numbered.
Regular price is 15 euro (17 USD), the price for the signed and numbered copies is 20 euro (22.50 USD), with the really low numbers (1-20) having a higher price – choose a version on the product page to see price and availability! (Half price for members.)
The Lover will ship in two to three weeks if you purchase it now!
I want to give a special thank you to members of Der Kreis. It's because of your support that I am able to publish The Lover already now, instead of early 2016 as planned.
I published Destroyer in 10 issues between 2006 and 2010. With the release of The Lover, almost ten years after the birth of Destroyer, a new publishing adventure begins. I hope you're as excited about this as I am, and that you will be with me from the start!