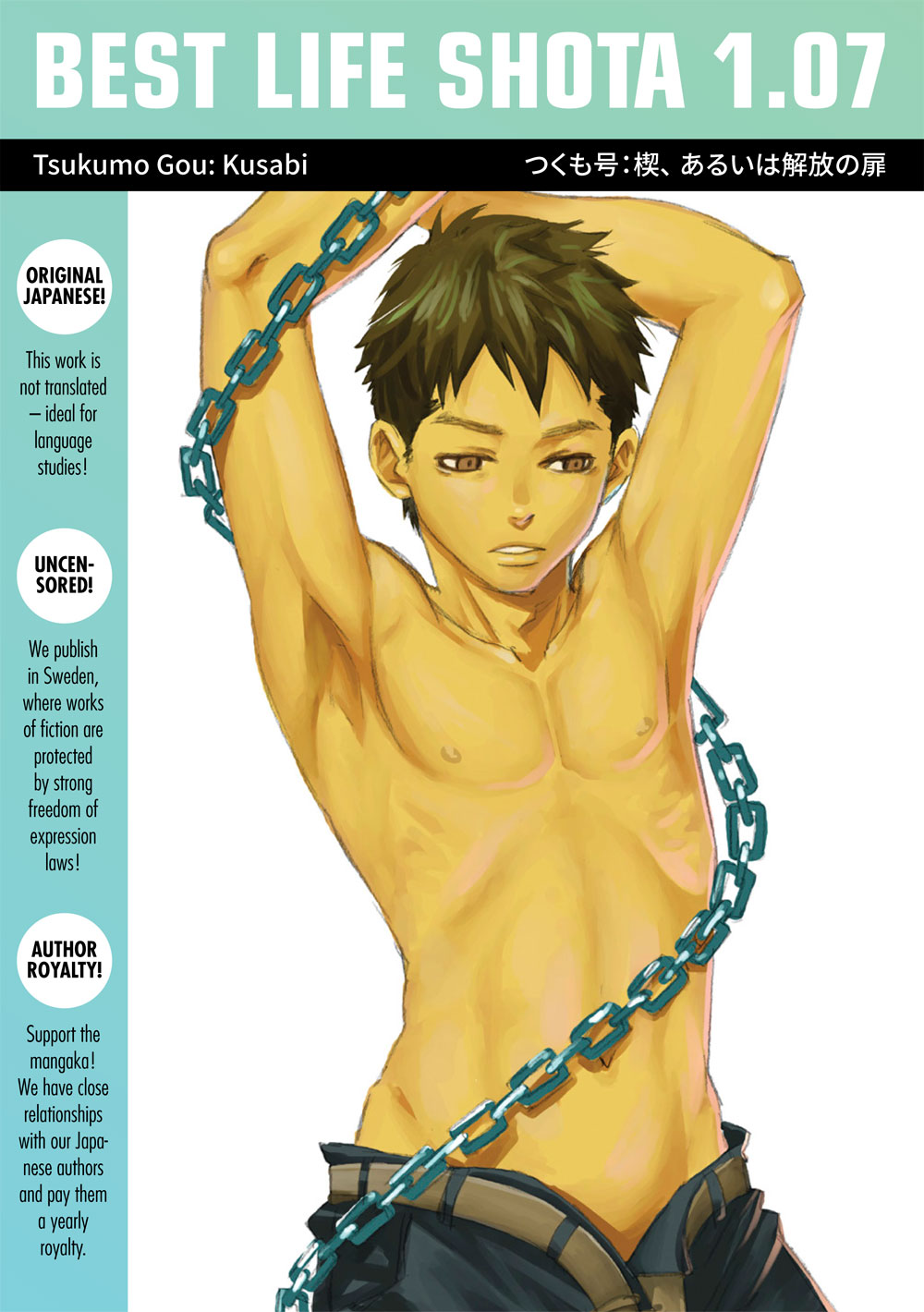 Best Life Shota 1.07 is out. Kusabi by Tsukumo Gou is a long story that takes place in the school library. A boy has chained up his classmate and takes advantage of him. His victim can't help but enjoy the rough treatment!
[box type="alert" border="full"]Warning! This shota is violent and contains domination plays.[/box]
In Japanese
Uncensored
Download only (PDF file 21.9 MB)
43 pages (36 full comic pages)
9.90 euro (~11.07 USD) – half price for members
The download becomes available immediately upon payment with credit card.
Preview
This is how it begins. Well drawn and violent. More previews on the product page.