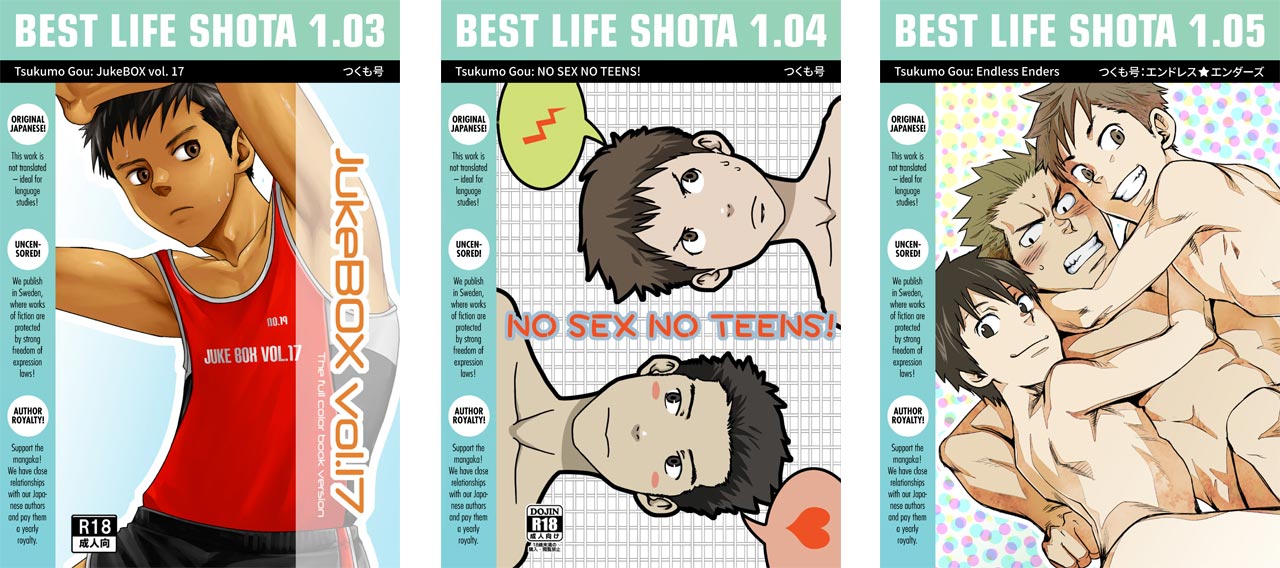 Dear readers, I'm so lazy! All summer long I'm releasing a new shota comic by Tsukumo Gou every Friday, but I have totally forgotten to post about it here! So many social media to take care of, the Cmykrush tumblr and twitter get the post automatically. And then it's summer, and I'm out biking when not working on the new magazine, which is now scheduled already for October 2015.
Anyways, here's what you've been missing (or not):
Best Life Shota 1.03: JukeBOX vol 17. A shorter compilation of full color shota illustrations, yours for only 3.90 euro!
Best Life Shota 1.04: No Sex No Teens! A very hot story of a boy who gets a visit from his older neighbor.
Best Life Shota 1.05: Endless Enders. A very action-packed shota where two boys and a teenager do things that feel good with each other. Wanna join? 🙂 Released today!
Don't forget that you get half price on all releases if you join Der Kreis! More info here.
Have a good weekend!
Otsukaresama desu!