Hey shota fans, here's another 40 pages of raw and uncensored Japanese shotacon for you!
Issue 1.02 of Best Life Shota gives you Tsukumo Gou's work Junnai Immoral:
The story starts with a young man browsing dvd covers in an adult shop. Of course he gets excited, and when coming out on the street again, he meets a young boy. Now what if we could do what they did on those covers … he starts thinking. And then they get started!
Best Life Shota is in Japanese – this is no translation! But the storyline is easy to follow nevertheless, and Tsukumo Gou's excellent drawings can be enjoyed fully uncensored for the first time!
Only available as a download. You get access to the download immediately upon payment with credit card.
Hesitant to pay for digital content? Why! Support us instead, it's only Tsukumo and me who are in this together, two independent artists. We share all sales fifty-fifty. Your support makes it possible for us to continue this summer spree of raw, hot, uncensored shota!
And this is how it begins: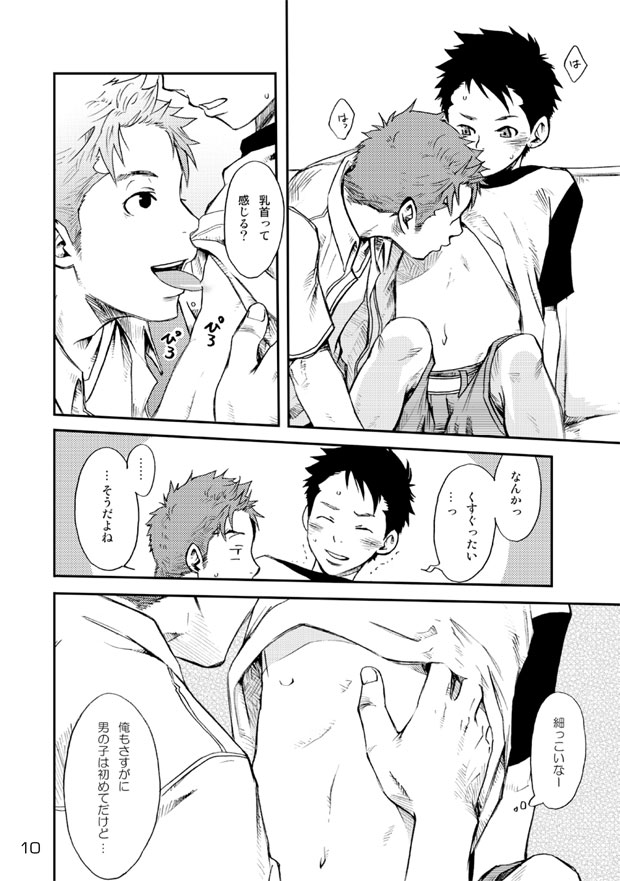 Followed by plenty of uncensored pages, and then:
Best Life Shota 1.02 is thicker than the first issue and costs the regular 9.90 euro (~10.83 USD).
Enjoy Best Life Shota and all other Entartetes Leben publications for half the price by becoming a member of Der Kreis! The next issue of Best Life Shota will be out already on Friday!