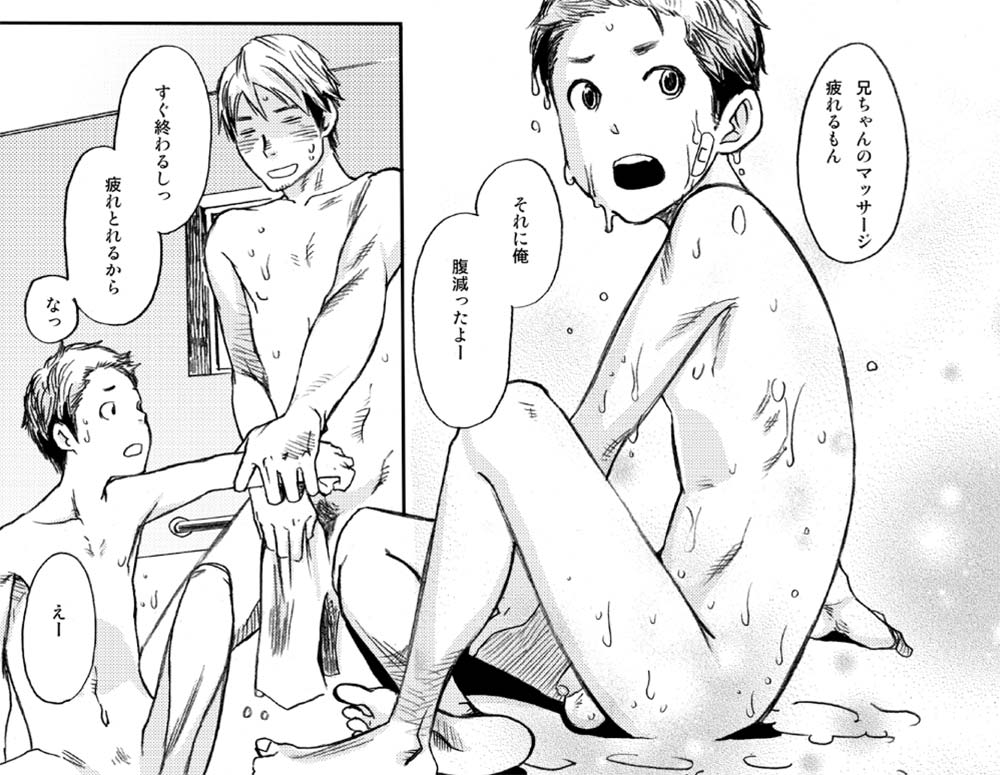 Dear friends – it's summer and it's getting hotter. What could be more fitting than a trickling stream of raw, uncensored shota to satisfy your curiosity throughout the summer?
That's what we've planned for you, me and the Japanese authors that I work with:
Each Friday we will release a new issue of Best Life Shota!
What is Best Life Shota?
Best Life Shota publishes remastered versions of previously released shotacon doujinshi.
Or in plain English: Boy sex comics.
The albums have only been released in Japan before, and as always in Japan, the genitals are censored. Our remastered versions have been made from the authors' original files, before the censor layer was added. The result is raw, uncensored shotacon, just as the authors intended!
Best Life Shota is in Japanese. There is no English translation. Even so, you will be able to appreciate the story without knowing Japanese. Not understanding the dialogue may even add an interactive layer to it; your fantasy will be co-creator of the script! And as always with shota, the drawings are 90 percent of the appreciation.
Best Life Shota is download only. You get immediate access to the PDF file when paying with credit card. The file is a high quality export in 300 dpi and in the traditional doujinshi format B5 (176 x 250 mm).
Presenting the first issue
Best Life Shota will be published in volumes and issues. Each volume represents one manga artist, and each issue of that volume represents one of his or her works.
Volume 1 contains Tsukumo Gou, one of the most popular and successful shota artists, who in fact makes a living from drawing shota.
Issue 1 contains his work Utakata, a short sexual man/boy drama which takes place in the bathroom. And here it is: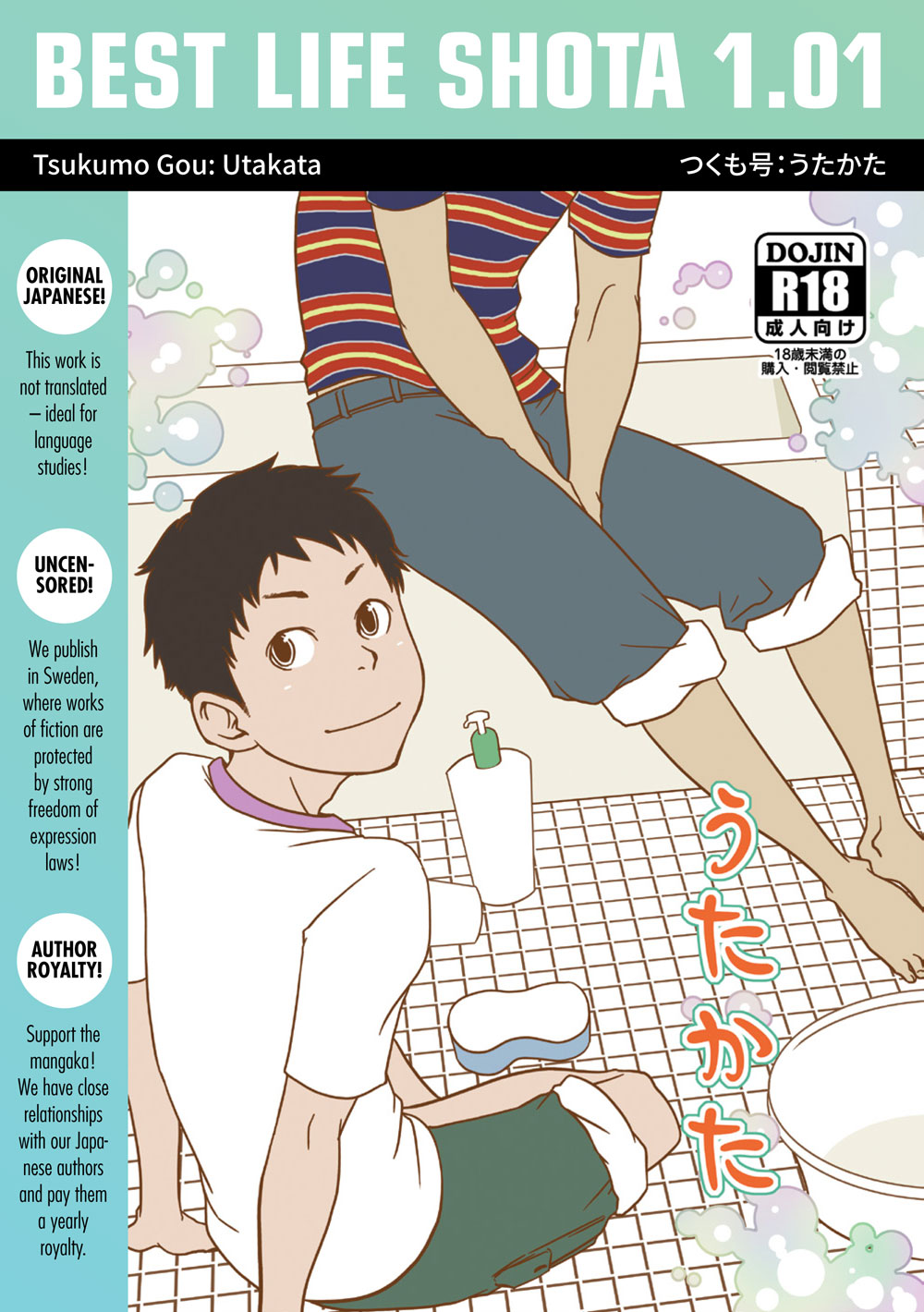 Enjoy the first volume and the first issue – Best Life Shota 1.01 is available as of now! Next Friday, the second issue will be released.
As for royalty, we split all sales fifty-fifty between me (Karl) and the manga artists.
Want to get it for half the price? Members of Der Kreis now get half price on all Entartetes Leben publications, new and old – including Best Life Shota. Buy a membership here and take immediate advantage of your 50 percent coupon code!
Yo, is it legal?
Shota is an ancient cultural expression, seen already in Japanese shunga prints from the 18th century. Today, legislations may vary across the globe – check yours before ordering. We publish in Sweden, where strong laws protect freedom of expression, as long as the drawings are not realistic. Shota is a celebration of fantasy and its immense capabilities. It has nothing to do with reality.