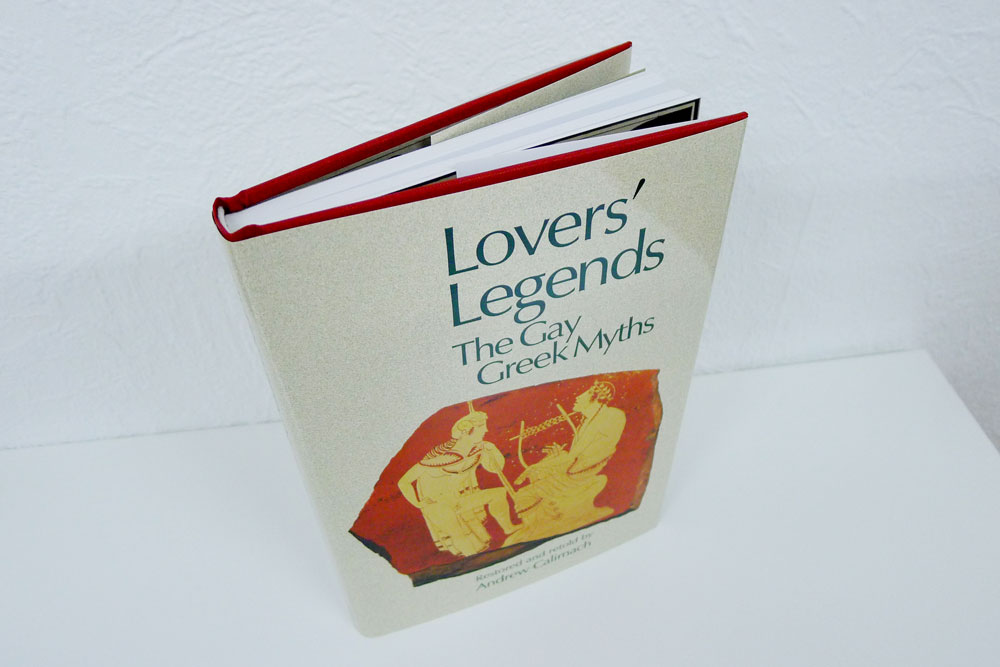 As of today I am reselling the wonderful book Lovers' Legends – The Gay Greek Myths by Andrew Calimach. It was originally published in 2002, and with the kind help of the author, I now have a full box of 35 books waiting to reach their future readers!
What makes this book so special? First of all, it's great to have all the "gay" stories of the Greek mythology collected into one beautiful hardcover volume. I use "gay" in quotes, because the stories are rather about what should be called pederasty. And that's what's so amazing:
Mythology reflects how people viewed their ideal society, thus revealing how the love between men and boys was a natural part of life in ancient Greece.
This book is therefore not only an interesting historical document, but also a very uplifting read, ideal for a story each night before bedtime!
Available in print (very high quality, I recommend!) and as a download.
Enjoy!
Bitch better have my CMYKRRRRRRUSH!!
PS: Half price for members of Der Kreis, as always with new products!