Dear everyone. This post first contained a longer background story (which explains the first comments), but I decided to cut the crap. 🙂 So here goes again:
Welcome to Der Kreis
Der Kreis ("the circle") is the new membership club for my publishing. It's like a fan club! And as a member you will get plenty of benefits:
Half price on all new releases.
Guaranteed availability of new releases. Members will be able to order new releases before everyone else. This may be important for publications printed in limited editions.
30 percent discount on all previous releases. You will receive a coupon code that gives you a flat 30 percent discount on everything in the shop.
Christmas greeting. Yes, it's true! For Christmas 2015, members will receive a quality gift in the mail!

Giveaways and lotteries. May or may not happen, but if they happen, they are for members of Der Kreis.
Private blog posts on Destroyerjournal.com. You will get a password to access protected posts.
Private newsletter. You can choose to subscribe to a private newsletter with frequent updates about my work with the publishing.
Invitations to real meetings. Such as seminars, art openings and other events. Take this last offer as an ambition rather than a promise. But there are plans underway.
At the same time, you support my publishing of smashing publications such as these: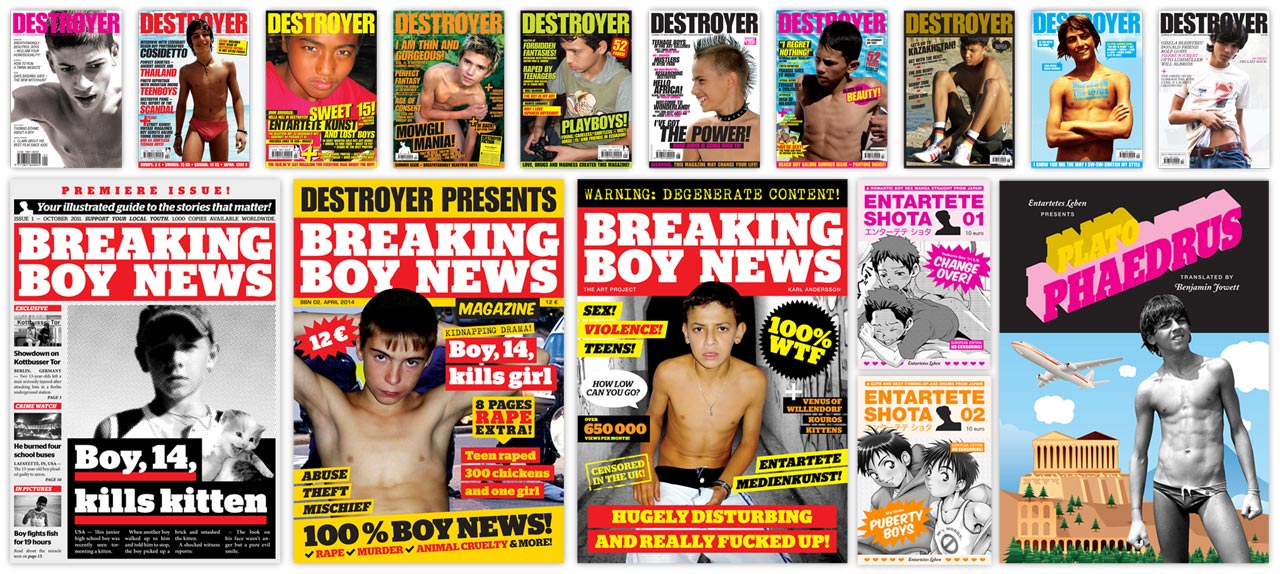 What does it cost?
A membership costs 100 euro (~109 USD) and runs for a year. So far, it's only possible to pay for a full year, but if there is demand, I might introduce other subcription models.
What's next?
There are plenty of things in the pipeline, but the most advanced idea is a new journal of sexual politics. This is what I'm working on at the moment. It's an important magazine, and I plan to launch it in early 2016 – ten years after the launch of Destroyer!
Except the new magazine, I am planning several photo books, which will also result in exhibitions. As a member of Der Kreis, you will be invited to the opening receptions!
And as usual with me, I might just improvise something on the way. Oh, and I just decided what the Christmas gift for 2015 will be – a real quality thing, can't wait till December!
As always: Let the beat rock!

Karl