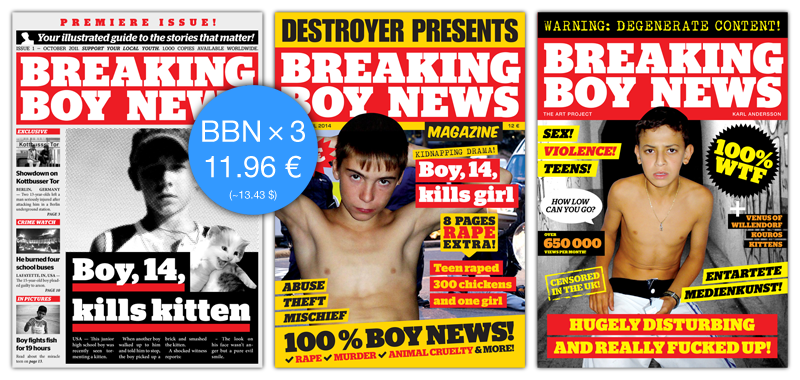 Many of you prefer downloads, so I thought I should inform you that Cmykrush currently offers 20 percent discount on all downloads.
Just use coupon code drm2015 when checking out.
Valid through Sunday 10 May 2015, only for downloads.
Apparently they are celebrating Day Against DRM. DRM (Digital Rights Management) means copy protection. We have never used that. When you buy a download of Destroyer, BBN or some other of our hot publications, what you get is a pure high quality PDF without water marks or other restrictions.
Enjoy!
PS: Not valid for the just released PDF version of Shallow Tourist!