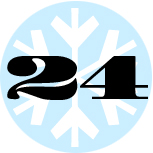 "Arab brothels – where men are still men …" is the title story of Du & Ich issue 11, 1979, and for the first time in this advent calendar I've had to censor the crotch of a model whose age is hard to assess (he may be 15, 20 or 23 – hard to say!). Click to enlarge the spreads.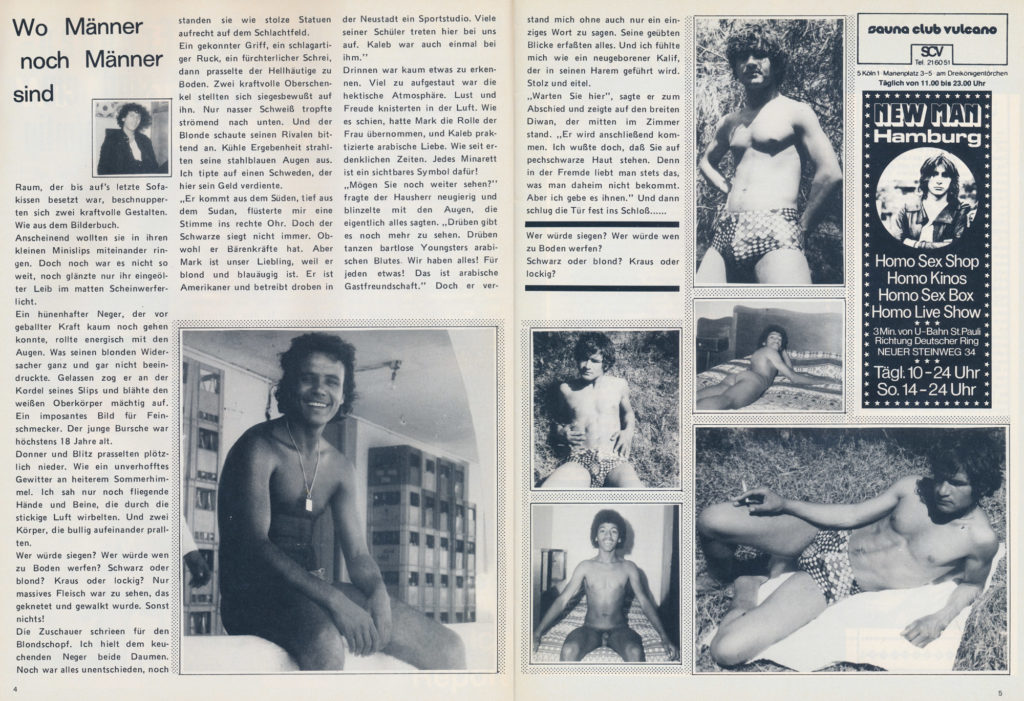 The text is an eyewitness account from a brothel in Alexandria, where the author Ernst H. Flick watches an oil wrestling show. One of the participants is "18 the most", another is a strong black man from Sudan, a third one a blond American who runs a sport studio in the city.
To be honest, the article doesn't have much substance. But just the fact that a gay magazine at the time would run a title story about an Arab brothel with men and boys is quite spectacular, from today's perspective. It reminds us of what bleak copy of its brave and colorful past today's gay press is.
That was all for this year! I hope you enjoyed the advent calendar, even if its content was more "gay" than "boy". But "gay" used to be a more encompassing word, and that's what I wanted to show and celebrate with this series of press clippings.
Merry Christmas, everyone!