Rent boys were a natural part of gay life in the 1970s, and so, the gay press reported on rent boy related issues. As in this article in Du & Ich 9, 1979: "Rent boys ever younger". Nowadays, even 10-year-old boys are selling sex to get some extra pocket money, the text says. The article ends with a parentheses where the author expresses his view:
"Well, the onset of puberty has also sunk, from 13 to 11/12 years, in some cases even 10."
In the same issue, a rent boy writes to Dr Michael that "sometimes I start to really hate the gays":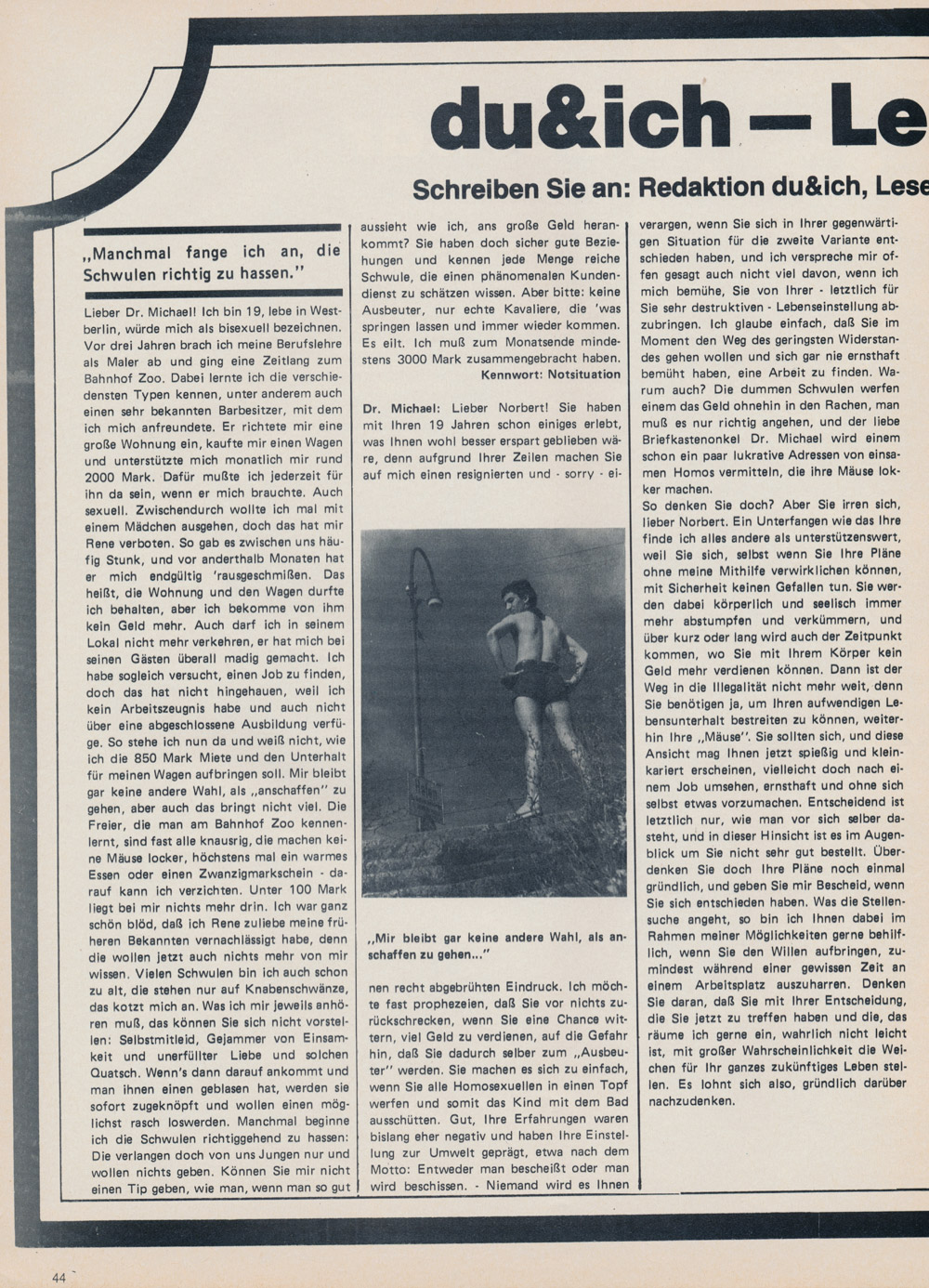 An excerpt:
"For many gays I'm already too old, they only get turned on by boy* cocks, that's disgusting. You won't image all the things I have to listen to: Self-pity, cants about loneliness and unfulfilled love and such shit. And then when we're at it and you have blown them, they immediately get uptight and wanna get rid of you as soon as possible. Sometimes I start to really hate the gays: They only have demands on us boys* but they don't wanna give anything themselves. Can't you give me a tip about how a person who is as good-looking as I can earn a lot of money?"
* Both "Knabe" and "Junge" mean boy, but "Knabe" is a younger boy (in Swedish a bit like "gosse"). That's why he first uses "Knabe" for other boys who are younger than him, and then "Junge" about himself.