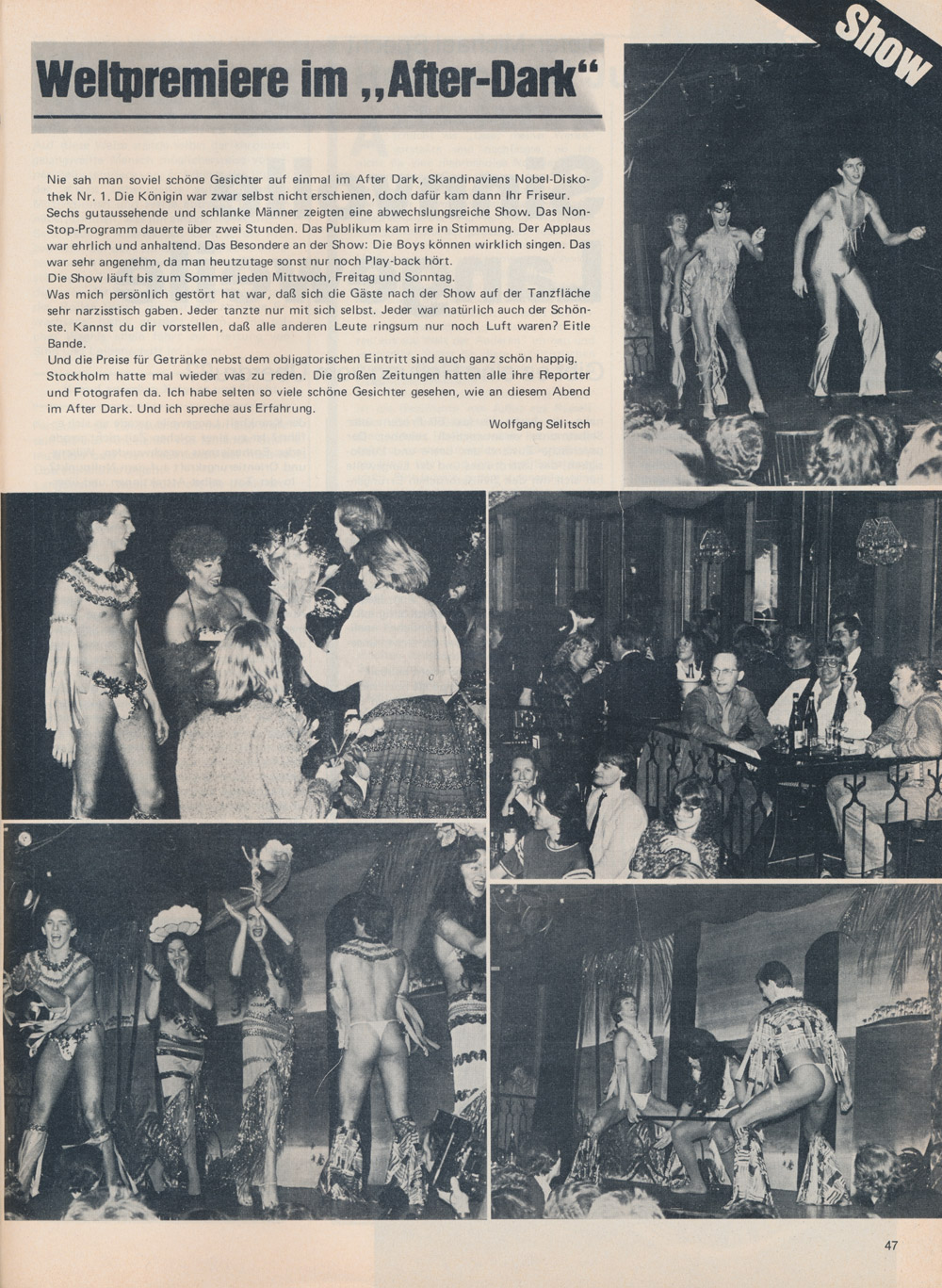 Du & Ich 7 1979 reports from a "world premiere" in the Stockholm club After Dark. Or was this in fact the drag show group After Dark's new show? Maybe someone older than me can fill in. In any case, the Swedish queen's hairdresser was there. Again, you older Swedish queens may fill in: Was that Björn Axén?
The author continues:
"What disturbed me personally was that after the show, all the guests were very narcissistic on the dance floor. Everyone danced only with himself. Each was the most beautiful. Imagine, the people around were just air. How vain!"
I conclude that Stockholm gay life was more or less the same 35 years ago!