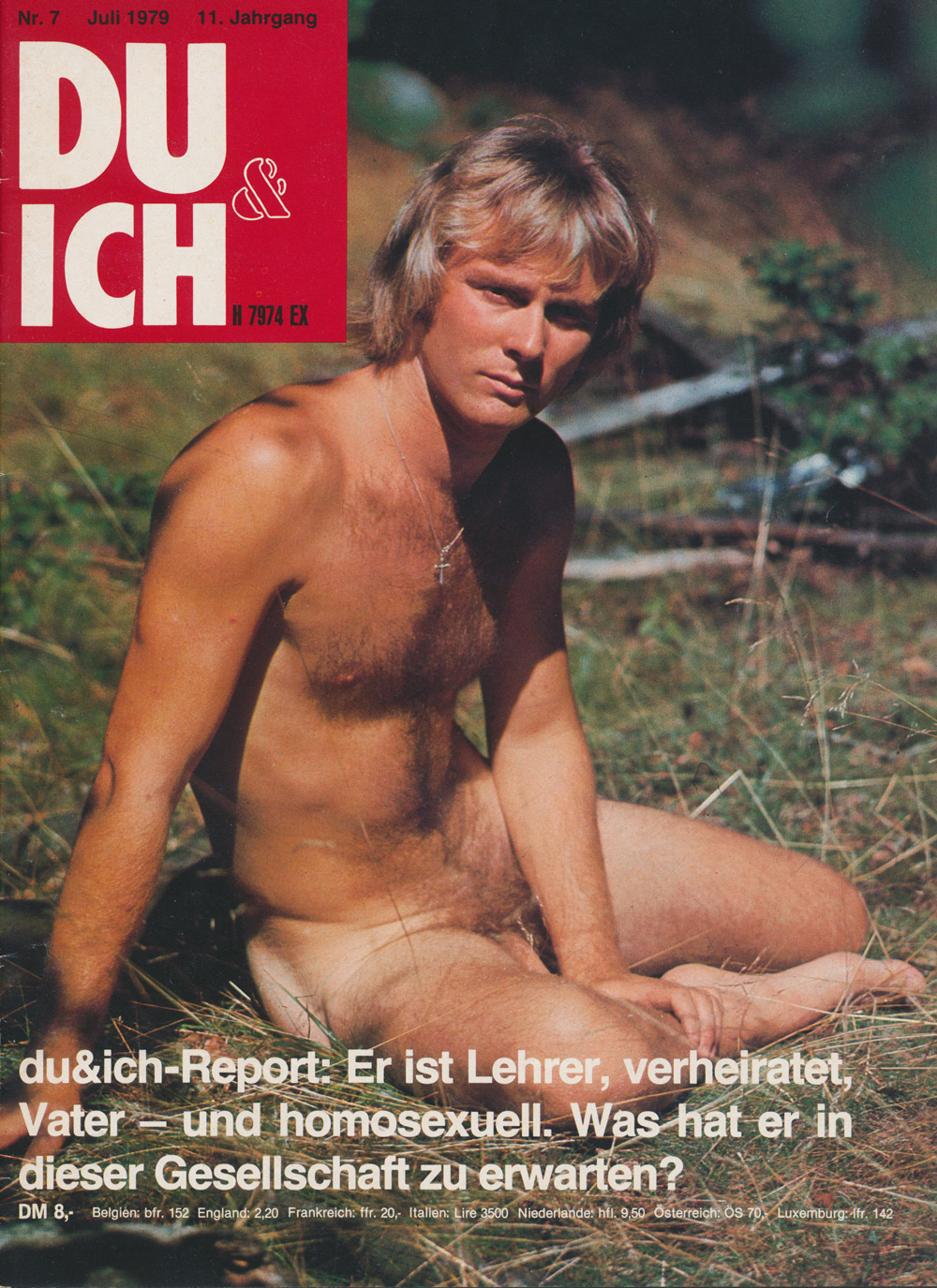 This is Du & Ich issue 7, 1979. A very political cover compared to the latest parade of hairy asses and headlines about "hot buns". The text reads:
"Du & Ich report: He is teacher, married, father – and homosexual. What can he expect from this society?"
This might very well be where the conflict between "gays" and "pedophiles" peaks. The aesthetics of the mature man seems to dominate more and more, which is criticized by a reader in the "what made us angry" section: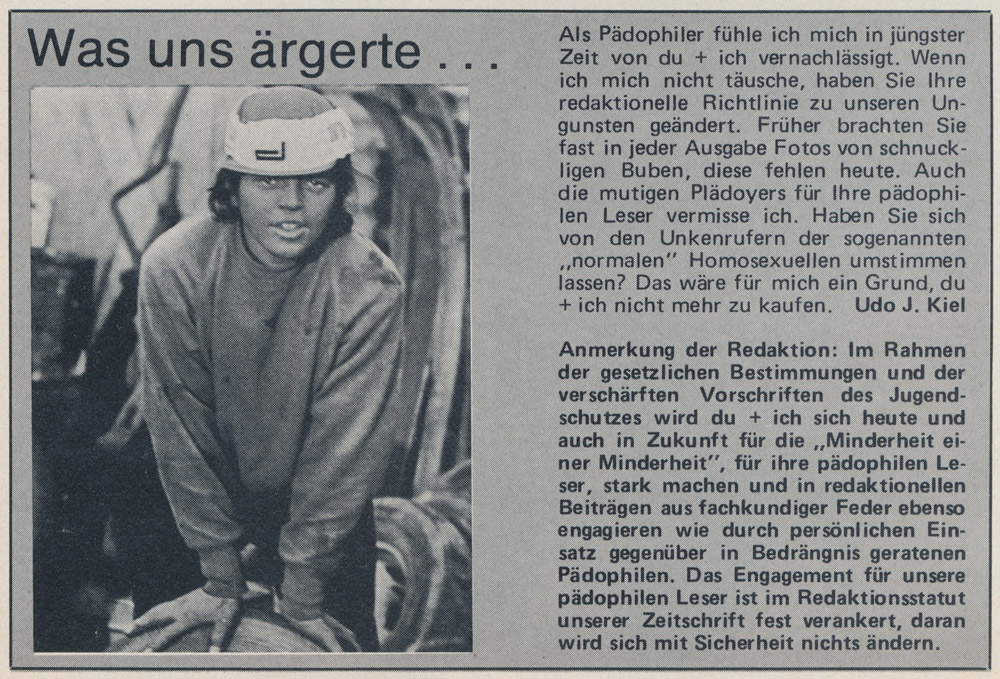 "As a pedophile, I feel neglected by Du & Ich recently", the reader starts, and complains that the editorial line seems to have changed, not least in regard to photos, since there are ever fewer photos of "cute boys" in the magazine. "Have the alarmist cries from the 'normal' homosexuals made you change your mind?" he asks.
Du & Ich replies that considering the harder laws regarding youth protection, the magazine will continue fighting for its pedophile readers, this "minority within a minority". They assure the reader that "the engagement for our pedophile readers is firmly rooted in our editorial statutes, this will definitely not change."