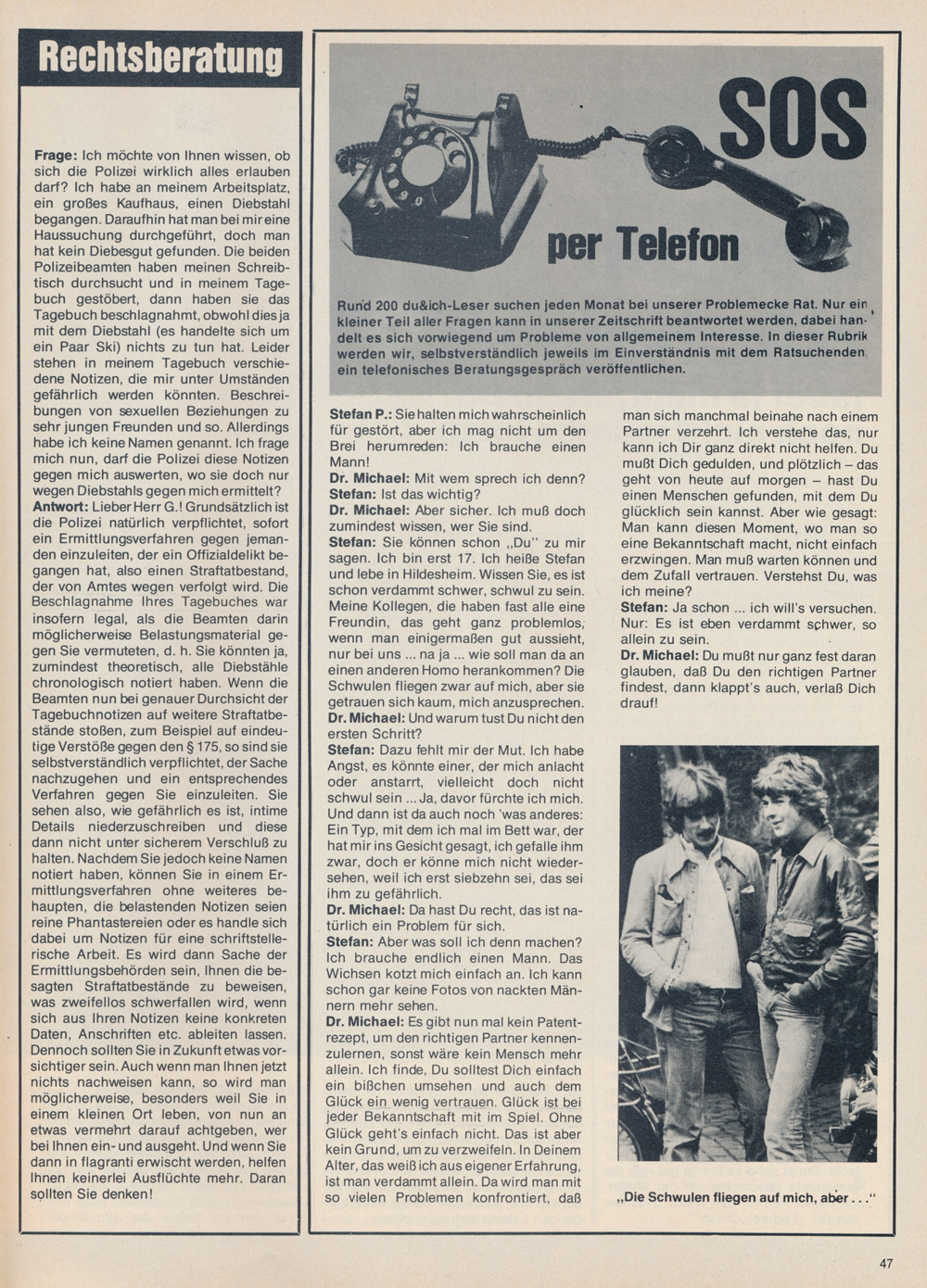 Under the headline "SOS", readers could write letters and have them answered either by the other readers (by way of a keyword), or by the magazine's legal experts.
There was also an SOS telephone line, which got about 200 calls monthly. The magazine published one of these calls in each issue.
This time, a 17 year old, Stefan, calls in because he's desperate to "find a man". Dr Michael kindly advises him about "taking the first step" etc, but also means that "there is no patent solution". Stefan also mentions that his potential boyfriends are afraid to meet him because he is underage according to the German law of that day. Dr Michael regrets this, but says that it's another problem.
The letter on the left is written by a man who asks if the police has the right to do whatever they want, such as searching his flat and confiscating his diaries, just because he was accused of shoplifting. The expert replies that they indeed do have this right. After all, in theory, he could have written about his thefts in the diaries.
In general, there are many letters about problems with the police in the SOS section of Du & Ich in 1979. It's a reminder that it's only in the last couple of decades that the police has become "LGBTQ friendly". Historically, the police has always persecuted gay men and/including pederasts. Read Peter Wildeblood's "Against the law" from 1955, or Michael Davidson's "The World, the Flesh and Myself" from 1962 for relevant stories of police vs gays. The latter was Destroyer's advent calendar in 2011 – read for example this post.