Advent Calendar 8 December 2014: Du & Ich 3, 1979 – Knabenliebe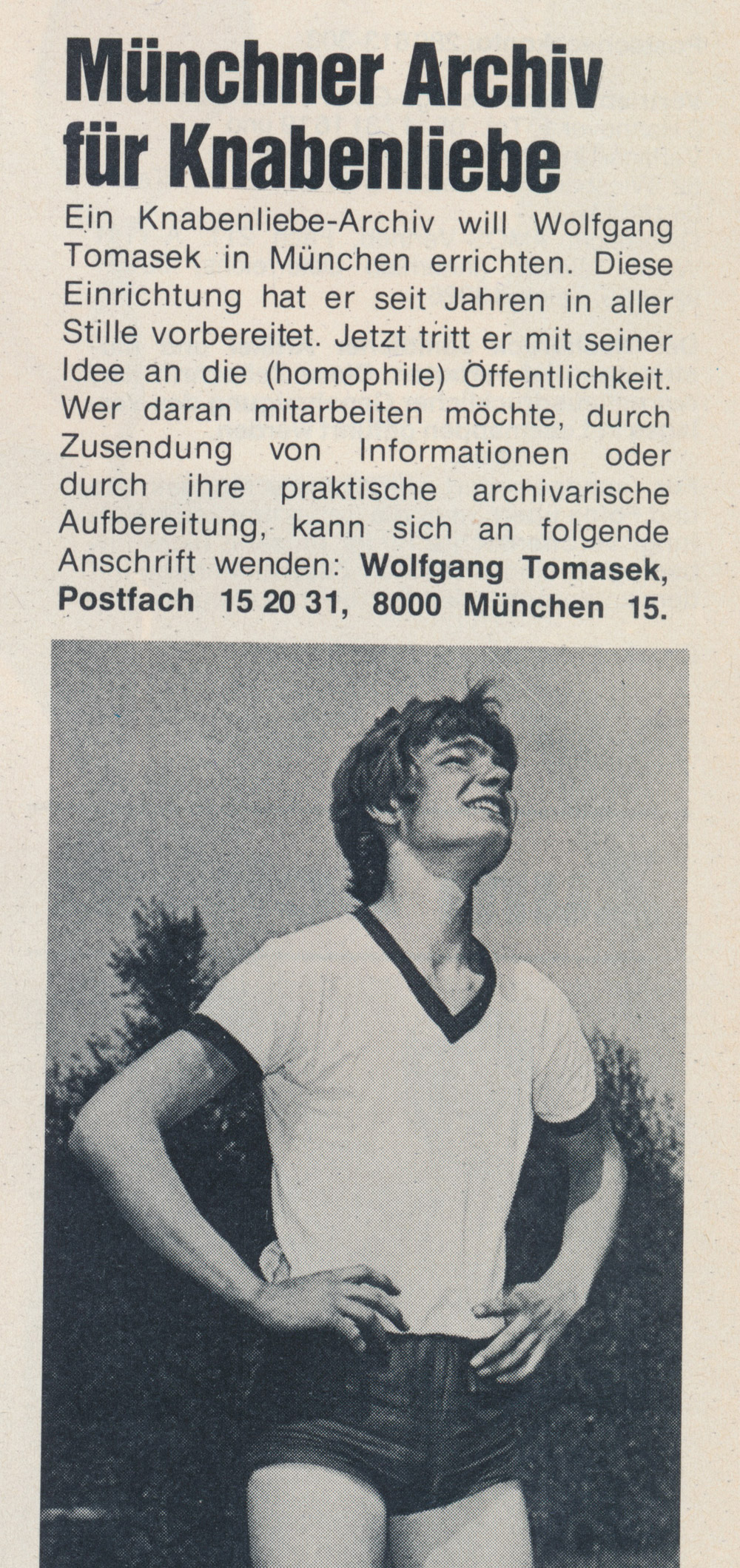 The "Aufgeschnappt" spread in Du & Ich 3, 1979 reports about someone who wants to found a boylove ("Knabenliebe") archive in Munich.
I sent an email to a person with his name to inquire more, but maybe I got the wrong person because I haven't received a reply as of yet. Or maybe he just thought that the inquiry came 35 years too late.