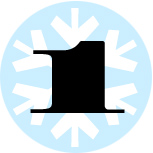 The first two Du & Ich issues in 1979 experimented with a new cover design. Instead of one single cover image, they used a grid with several pictures. I don't have the first issue of 1979, but it contained 4 photos. On the second issue (above) there are only two pictures. As I see it, they represent the two ideals of gay culture at the time: The Boy and the Man.
However, the readers didn't like this way of splitting up the cover. In issue 4, 1979, there are several letters under the recurring headline "Was uns ärgerte" ("What made us angry"):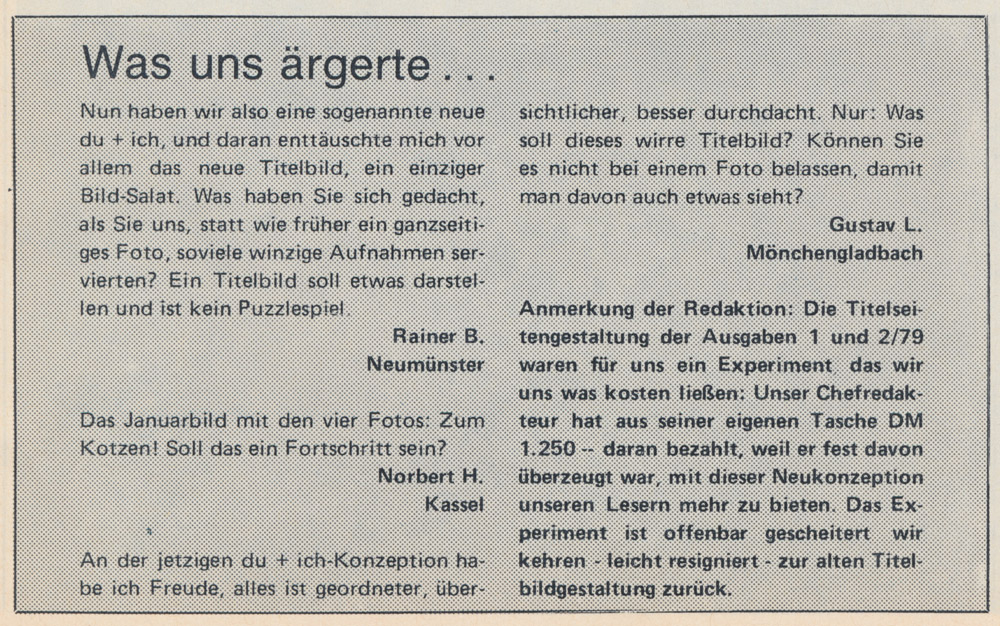 They call it a "picture salad", a "jigsaw puzzle" and claim they want to "throw up".
Du & Ich replies that the new cover design was the wish of the editor in chief, who wanted to "give the readers more" and even paid for the new design with his own money: 1,250 D-Mark. However, they have now listened to their readers and promise to go back to the old cover design.