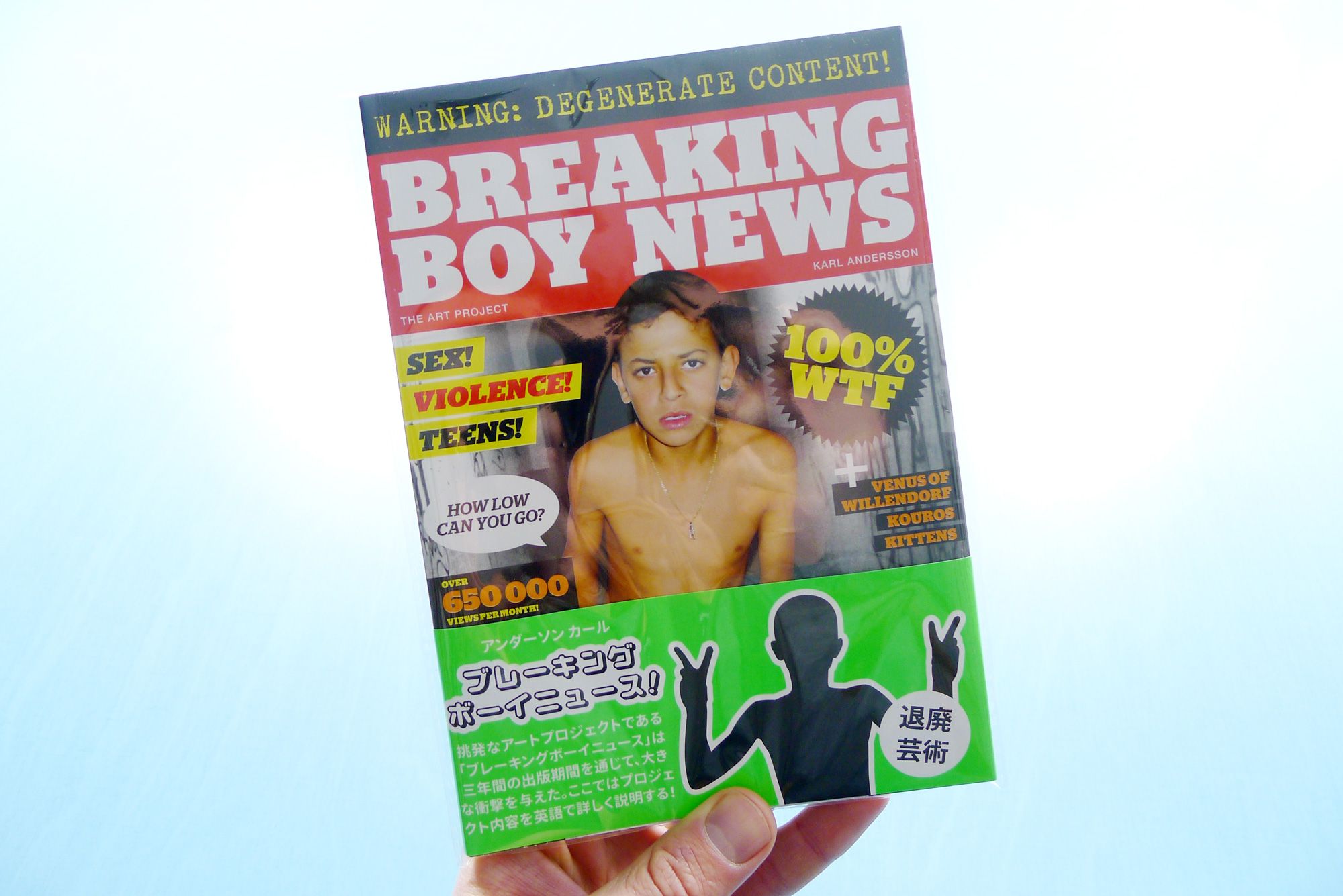 And it's here: Breaking Boy News: The Art Project – complete with a Japanese obi in green neon color (Pantone 802). Very happy with how the cover came out, especially in combination with the obi and packed into a cellophane sleeve. Like a piece of candy, or an early Christmas gift!
I went to the printing plant yesterday to pick up the 500 copies I've printed. Today I shipped over a hundred of them to Amazon (without obi). Not sure how many I've actually sold; Amazon orders according to a popularity algorithm.
If you ordered on I Love Mags, your copy has also shipped now and should arrive next week.
Thanks everyone who bought the book!
Update 25 February 2015: You can now buy a BBN Bundle (newspaper + magazine + book) here – available both in print and as a download!