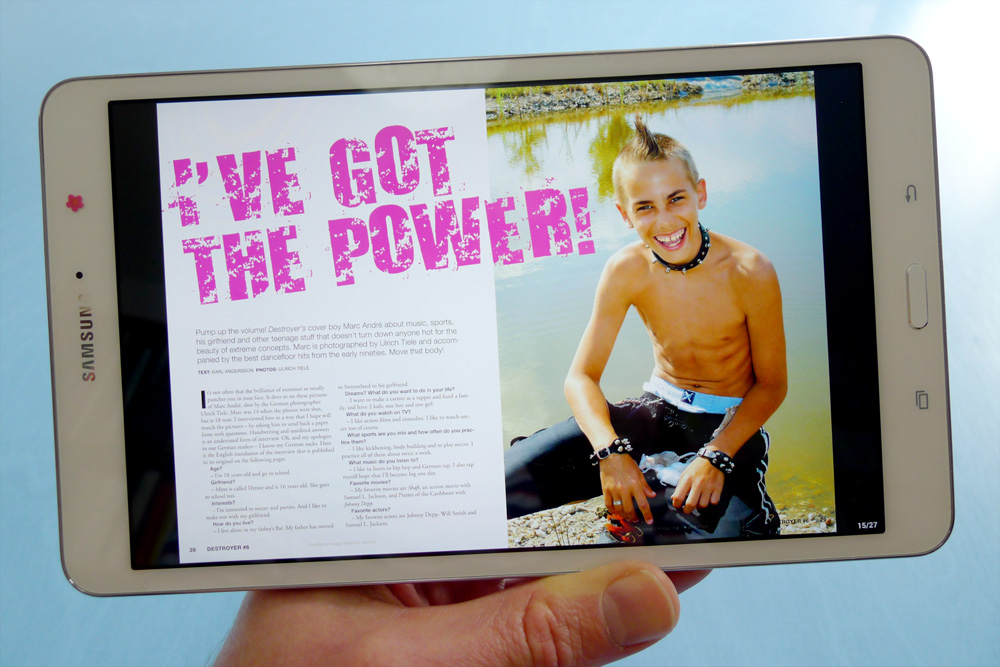 It took some time, but I think pixels are finally challenging print for real. This is how beautiful Destroyer looks on a Samsung Galaxy Tab Pro 8.4 inch with a stunning 2560 x 1600 pixel display. That's 4,096,000 pixels and a pixel density of 359 ppi.
The development towards sexier displays is mirrored in our sales. Almost no one buys print anymore. As a print man, this saddens me. In the digital world of boy publishing, browsing a paper copy of Destroyer is almost sacral. The threshold to publish something is higher in print; paper carries the message that someone believed enough in the project to pay for the printing, whereas anyone can put together a PDF.
That said, the quality and portability of digital products now match those of paper. Not only pixelwise, but also in the sense that tabs and pads let you leave your desktop computer and bring Destroyer to bed – where it belongs.