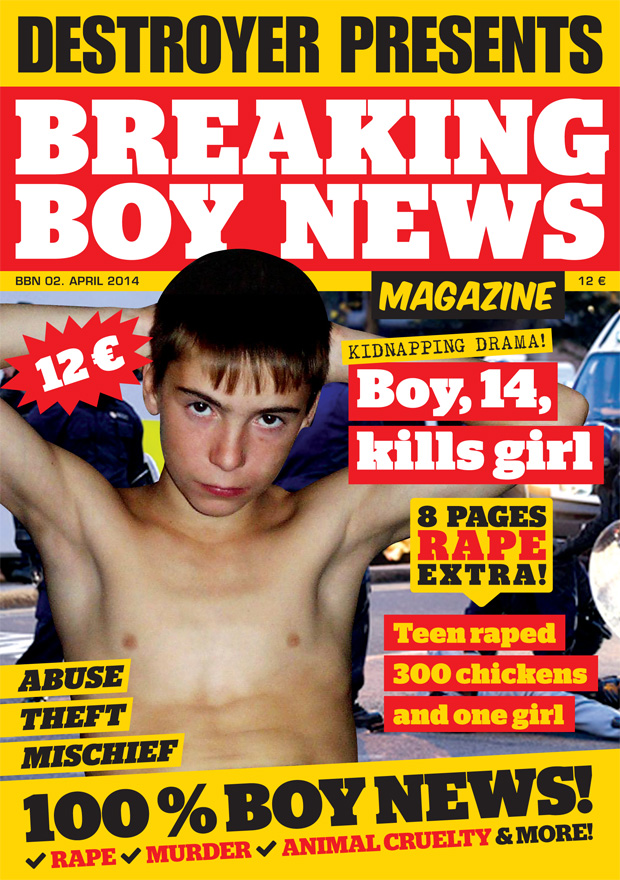 Let me introduce the sexiest release since the good old Destroyer days:
This is Breaking Boy News Magazine!
Yes, there was a BBN 01, the cool tabloid newspaper released in October 2011.
But this new release (BBN 02) is a magazine the same size as Destroyer.
28 pages in full color. Printed in 1,000 copies.
Update 25 February 2015: Now available as a bundle (newspaper + magazine + book) – in print or as a download!
Enjoy!