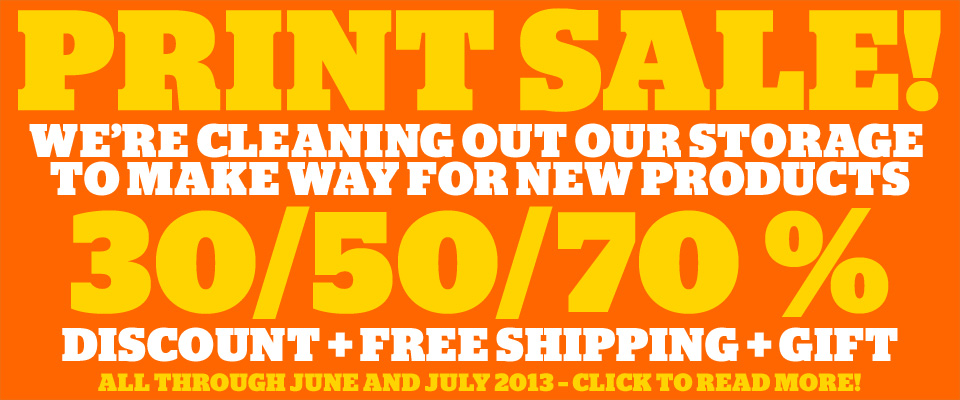 It's the first of July and we're halfway through the biggest sale in Destroyer's history.
It's a print sale only. In order to clear storages (at least a bit) I'm offering 30 to 70 percent discount on all print items, even newly released ones.
PLUS you get Destroyer Fiction 03 for free.
AND free shipping if your order reaches 50 euros (65 usd).
Here's a list of all items on sale.
Enjoy!