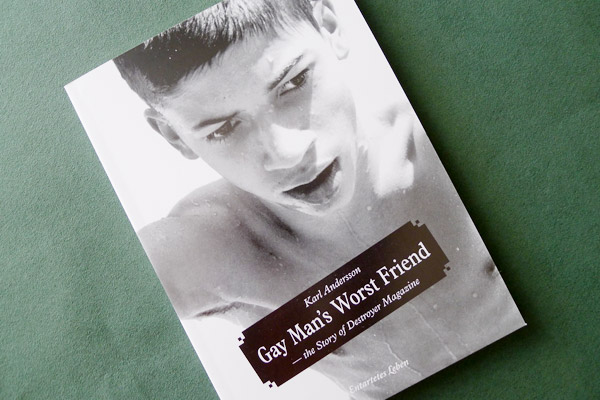 Finally there are some reviews of Gay Man's Worst Friend – the Story of Destroyer Magazine at Amazon.
First review (four stars):
I believe I read about Destroyer in a gay American publication. Then I started looking it up online, and actually bought one of the issues. And then I got the book. It raises a lot of issues on sexual boundaries. I think its a great book for anyone interested in gender studies or human sexuality related to sociology. I think Karl Andersson is pretty cool. He is obviously very smart and really ballsy!
Second review (two stars):
Don't waste your money buying this book.
Don't waste your time reading this book.
It is nothing more than 128 pages of a man justifying the publication of his controversial magazine.
Karl Andersson danced a fine line by combining legal gay porn and erotica with legal images and articles focused on males under the age of 18 years.
I felt this book was written by Karl Andersson for Karl Andersson.
I feel the book was published to line the pockets of Karl Andersson.
To those of you who have read the book: Who do you agree with? Would you consider writing your own review over at Amazon?