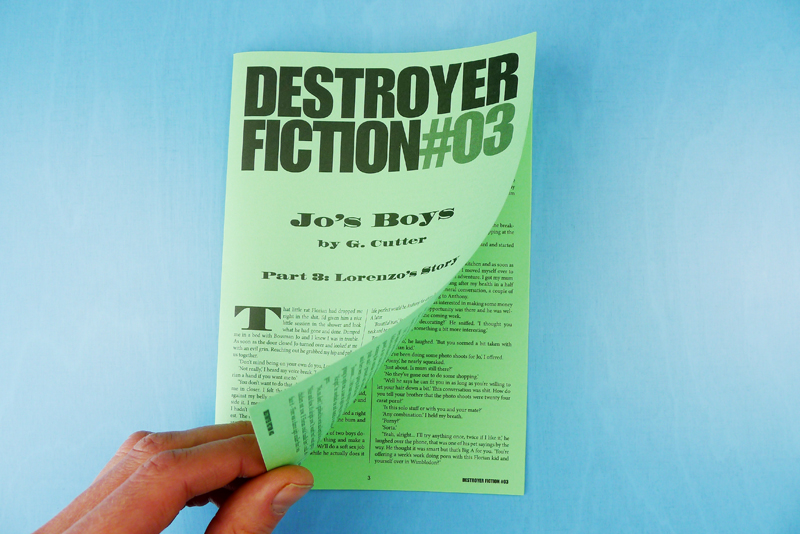 Dear readers – do you remember the erotic short story project Destroyer Fiction? It was published as a "literary supplement" to Destroyer 02 (2006) and Destroyer 04 (2007).
Each issue of Destroyer Fiction featured a chapter of G. Cutter's story Jo's Boys, where 22-year-old Jo got to know Lorenzo, 13, and Florian, 12. Boyhood romance and explicit boy sex followed. After all, this was a pure fantasy and text only; possibilities were unlimited.
What happened to the rest of the story?
Well, Destroyer Fiction disappeared from Destroyer. But now it's back – on its own!
The third chapter of Jo's Boys is told from Lorenzo's point of view. Once again we'll meet him, Florian and Jo, but this time they're also joined by the tanned and muscular Leo, 12, who is a bit shy but nevertheless opens up as he's seduced by Lorenzo in the shower.
Buy Destroyer Fiction 03 here for 5 euros OR get it for free if ordering Plato's Phaedrus here!