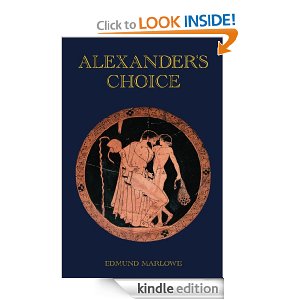 We got a tip about a new ebook called Alexander's Choice, by Edmund Marlowe. From the book description:
"Sweet-natured, intelligent and good-looking, thirteen-year-old aristocrat Alexander Aylmer seems to have everything going for him when he goes to Eton, the prestigious English public school.

Within months, however, tragedy strikes, leaving him vulnerable, heartbroken and increasingly alone. The longings recently come with puberty aggravate his turmoil.

Two very different people seem to promise help. Timid Julian Smith, three years older, and Damian Cavendish, a charming, young English master, romantically only interested in women. Cavendish is conscious though of a special affinity with boys that has brought him to Eton determined to teach and befriend them. He burns too with a longing to find himself badly needed."
Buy the book here – and let us know what you thought about it!