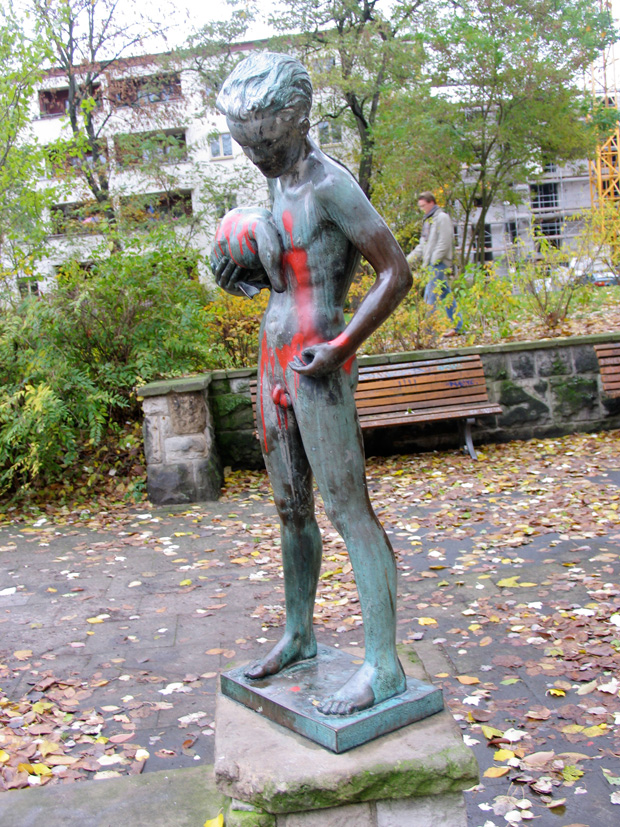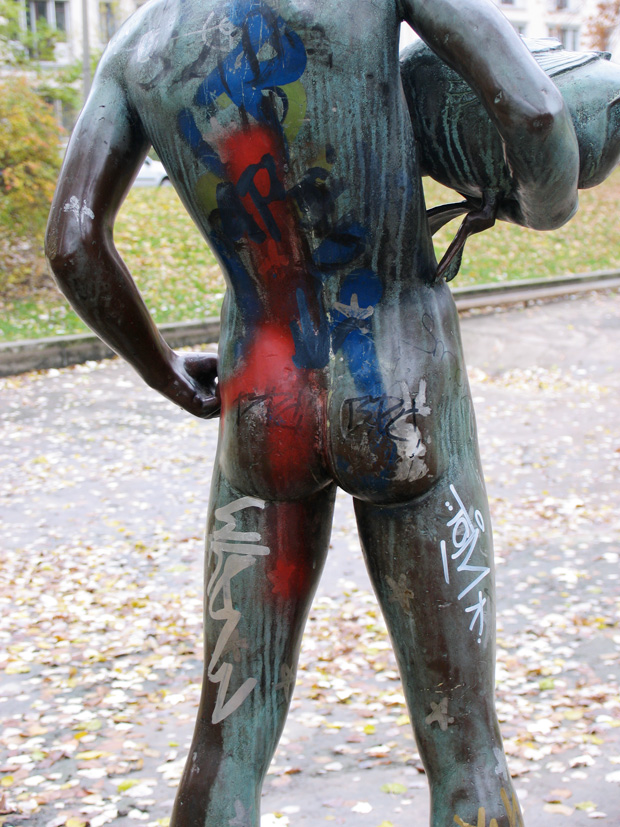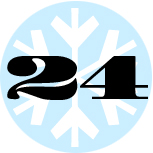 "Junge mit Ente" (Boy with duck), by unkown artist, erected at unknown date, though somewhere in the postwar East German period. It's amazing that there is no information about artist or erection date for such a remarkable piece as this one.
This is one of the most beautiful boy sculptures in Berlin, and as you can see, he is popular among graffiti artists as well. His body has been fully cleaned since I took these photos, but judging from other sources on the net, painters have been at it again, especially at the boy's penis. 
This post ends Destroyer's Advent Calendar for 2012.
I hope you've enjoyed this parade of Berlin boy sculptures. Which one was your favorite?
I sure enjoyed to photograph them. For a time it was a very entertaining hobby, going with my bike to various parts of Berlin where I hadn't been before, looking for sculptures that I often only had a description of, no photo. Sometimes likeminded friends were joining me. Let me tell you, it's a great way to spend time together, like going on a treasure hunt, equipped with lists and maps. The excitement of searching. The thrill of finding. Almost a boyish pastime.
With that I wish you all a Merry Christmas. I know many readers of this blog don't have traditional families to spend the evening with. Hopefully this blog, though a bit scarce of comments, can remind you that you're not alone.