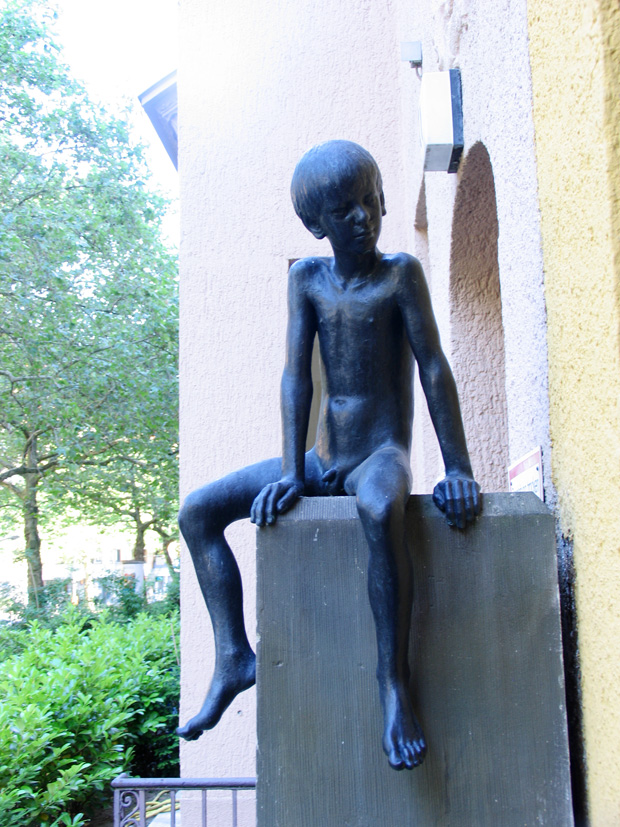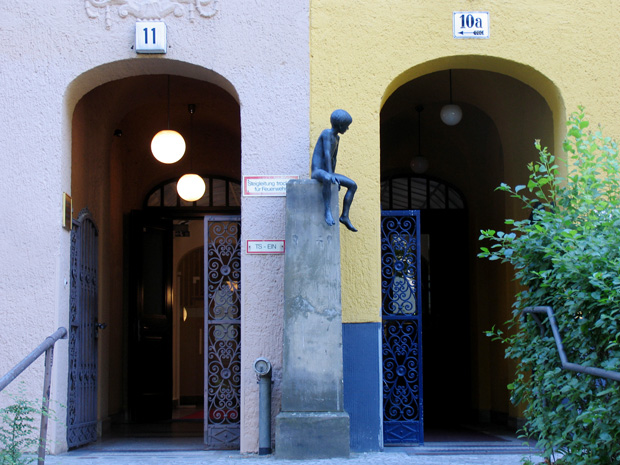 "Knabe" (Boy) by Maximilian Klinge, 2006.
Found outside a residence building on Aßmannshauser Straße, Berlin.
The artist was born in 1964, and the model for this sculpture was his own son. I was told that by his wife, who happened to come out of the building just as I was taking my photos. I commented that it was rare to find beautiful sculptures like this one. "Yes, it's rare nowadays, isn't it", she replied with a smile.