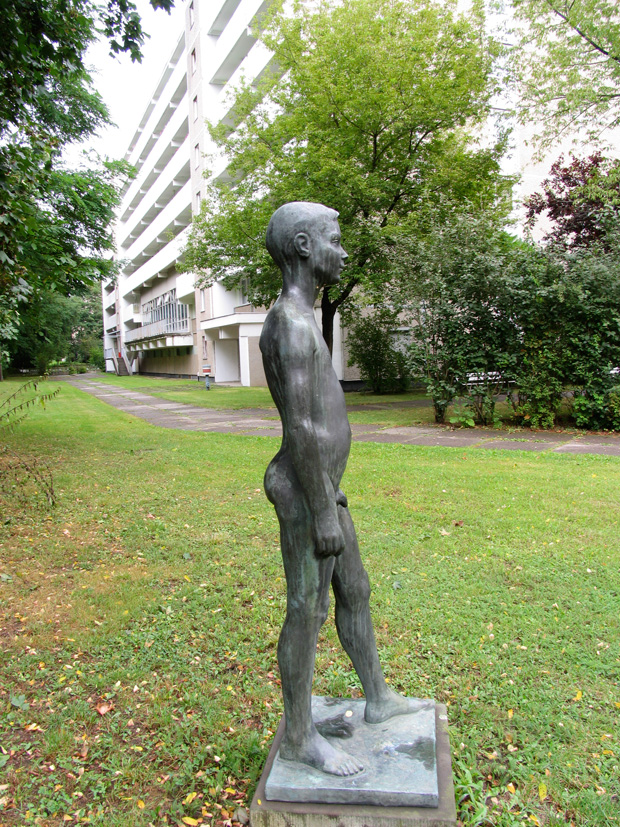 Knabenakt by Senta Baldamus, 1956.
At least, that's what I think it is. There is no depiction at all of this boy sculpture on the internet. It's supposed to be located in "Kulturpark Biesdorf" in eastern Berlin suburb Biesdorf. However, it wasn't there, judging from the description, and it wasn't in the Schlosspark either. I searched for a long time in the rain. Afterwards I roamed the surroundings at a venture, and was quite shocked when I ran into the boy in the backyard of a Vivantes hospital. That's where they had hid this beautiful piece! It's a shame, really.
Senta Baldamus (1920-2001) was a German sculptress who made several striking bronze pieces throughout Berlin.