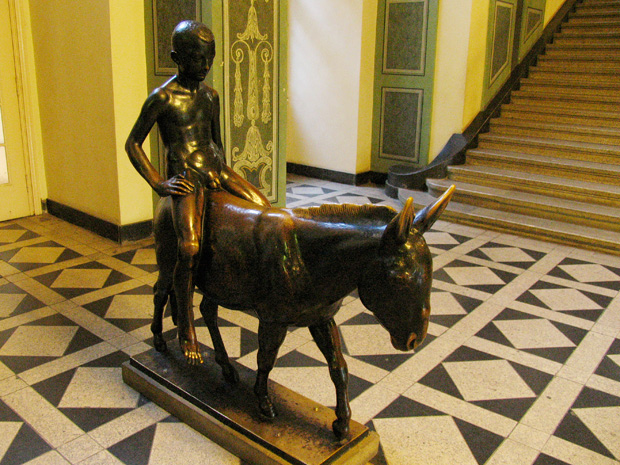 "Eselreiter" (Donkey Rider) by August Gaul, 1912.
This is the only boy sculpture in the Advent Calendar that is not found outdoors. It is placed in the mezzanine of Rathaus Spandau in western Berlin. The building is accessible to the public (it's the city hall).
This was the artist's favorite motive. He used his own son as model for the boy. Many copies were cast. This one was first erected in the park of Gutshaus Neu-Kladow on the shores of nearby lake Havel.