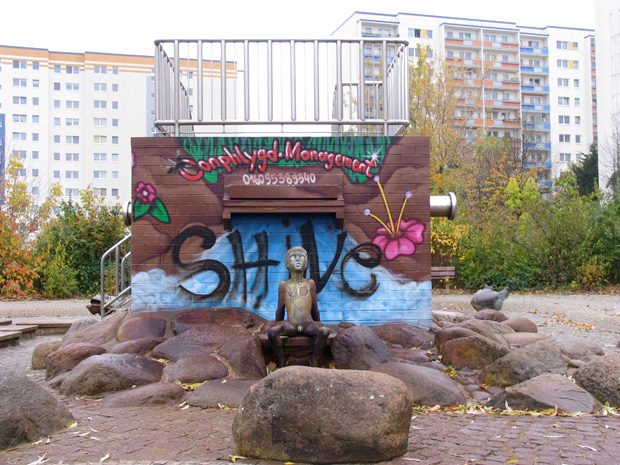 An untitled (?) sculpture of a young boy by Hans-Peter Goettsche.
Date of erection unknown, but it should be the post-war period (East Berlin).
It can't be seen on this picture, but this bronze sculpture is placed in a fountain; in the summer it's sprinkled by water from above. It is located in Clara-Zetkin-Park, east of Borkheider Straße, in Berlin suburb Marzahn.