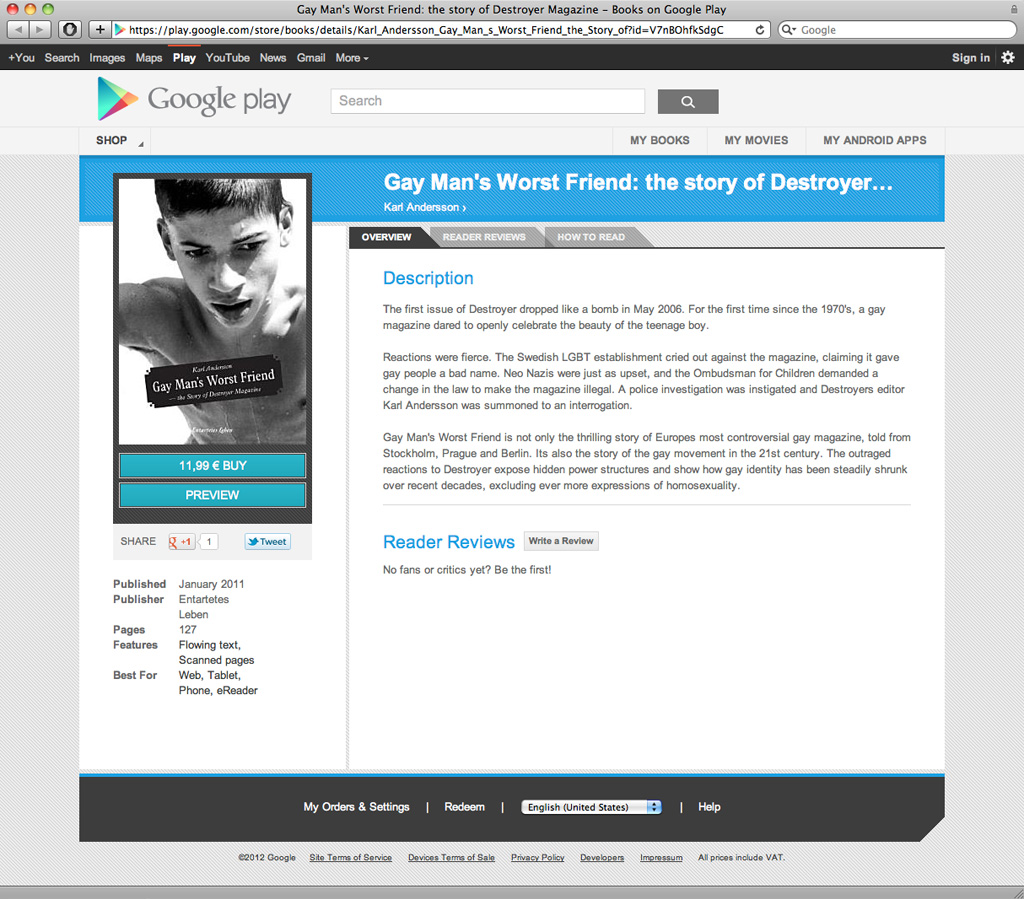 The book Gay Man's Worst Friend – the Story of Destroyer Magazine is now available as an eBook on Google Play, and on the iOS through the Google Play Books app.
As before, it's also available for Amazon Kindle, and of course also at our own shop Ilovemags both as EPUB and PDF downloads.
I'm ambivalent to big players like Google and Amazon, and they sure don't pay well – I get about 35 percent of the price in the end, which is why the price is higher there than at Ilovemags.
But many Destroyer fans prefer buying the book from mainstream retailers. And I must say it's a smooth experience to have your own library in Play Books. By the way, they started only earlier this year, so this whole business is sort of about to take off, and it's exciting to be part of it.
If you read my book, please consider reviewing it! It would mean a lot if there were some voices about it on the retailers' pages, especially at Google Play and Amazon Kindle.