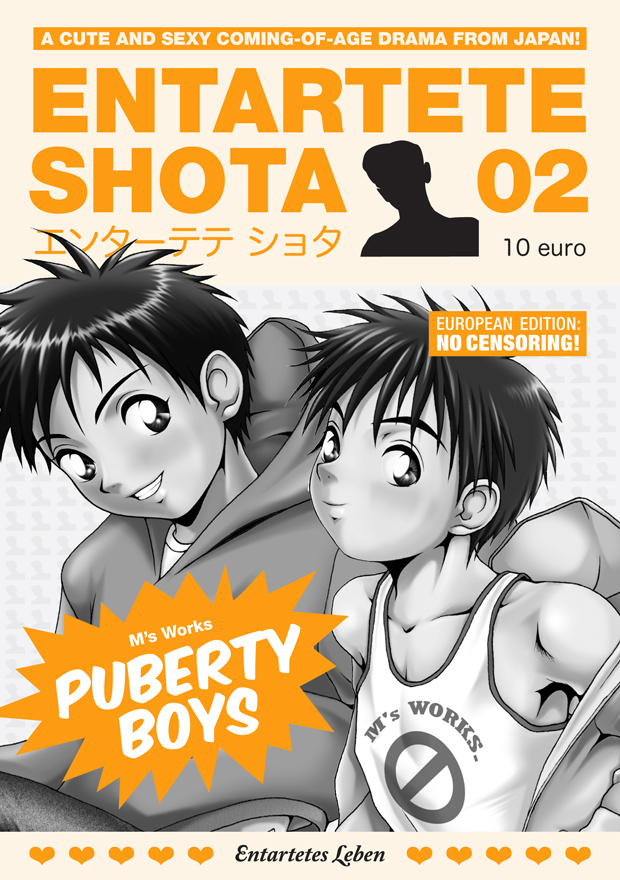 Dear shotacon fans – Entartete Shota 02 is here!
The new issue features the comic Puberty Boys by M's Works, one of Japan's most loved shota artists. We met him in Japan in June 2012 and were happy to sign a deal on the spot for publishing Puberty Boys in English translation. (It was originally published in Japanese with the title Puberty Boys Returns in 2007.)
Meet Kenta and Tsubasa, two boys who just entered puberty, as they discover each others' bodies and the pleasures of incomprehensibly hot boy sex.
Entartete Shota 02 ends with a Q&A with the artist.
(Also available at Bokus and Adlibris, though delivery will take time from them so it's not recommended at the moment.)
The new issue is not released as a PDF.
PS: A big thanks to everyone who bought the premier issue of Entartete Shota, released exactly half a year ago. It's thanks to you that the project continues!