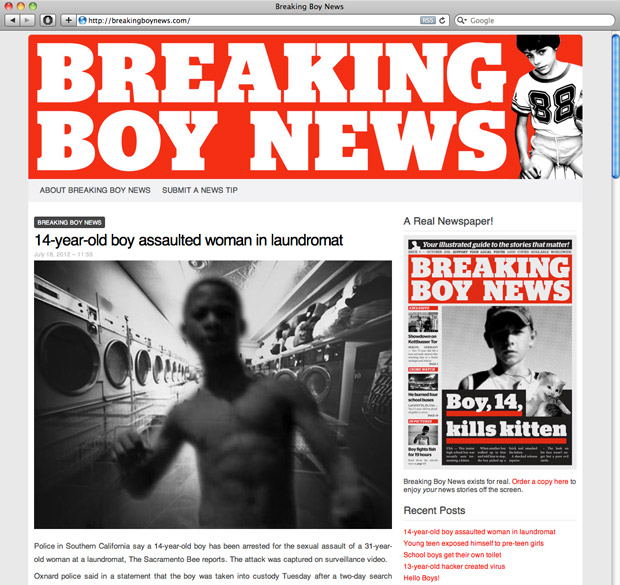 It isn't only the Destroyer blog that got a well-needed face-lift last week. Since a few days, the Breaking Boy News blog is up and running – add it to your feeds for your daily dose of boy news!
Breaking Boy News is the only edited news aggregator that focuses on boy news only. Boys steal, rob, kill and rape, but they also help out, discover, explore, and learn. In short, the boy is the essence of mankind. Hail the Boy!
Note: Breaking Boy News only contains news where the boy is the active part, the one who does things. Breaking Boy News will never contain any news where the boy is the victim. Because that's just wrong.