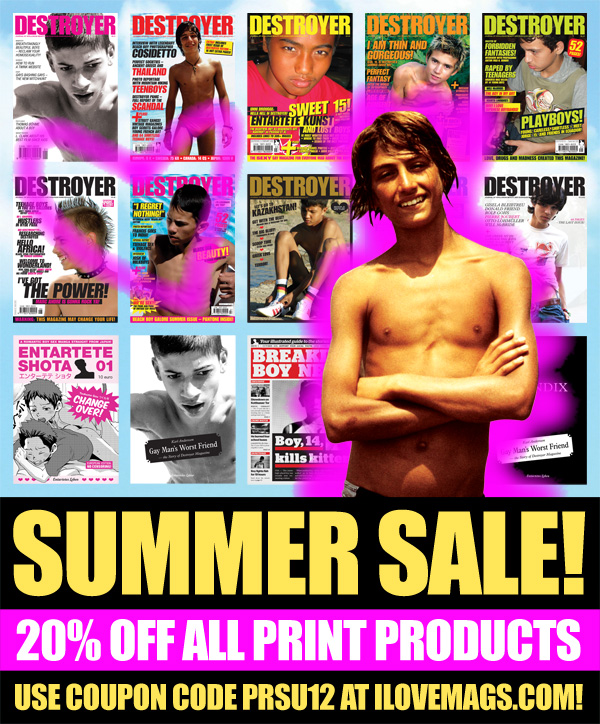 Dear reader!
Our annual summer break is coming up very soon: No products will ship during the whole month of June 2012. As usual, you can still order during June, but your products will ship to you in July.
And as usual, downloads are not affected – PDF versions of our products are always available immediately upon payment.
Take the chance and order a print product before the end of May 2012! We're having an early summer sale that gives you 20 percent off on all print products. Just use coupon code PRSU12 when checking out – it's valid until 30th May 2012 or until 50 people have used it, whatever comes first.
I especially recommend our most recent releases: The hot manga magazine Entartete Shota, and the sexy photo book Shallow Tourist. And of course The Appendix:
Enjoy the summer!
Karl