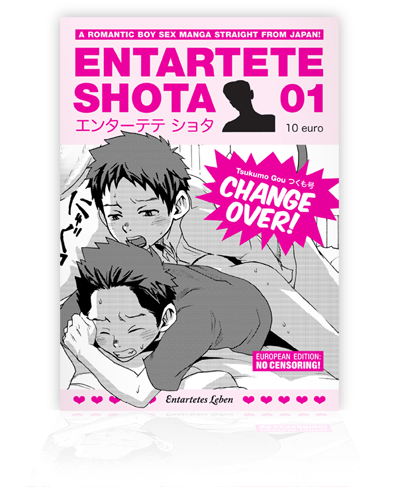 What do Shin and Yuu in the comic Change Over look like in real life? Stupid question, I know. Because Shin and Yuu don't exist in reality – they are just comic book characters, drawn by shotacon master Tsukumo Gou.
But if they did exist in reality, this is how I picture them.
Shy but horny Yuu on the right. And Shin on the left, with his hard attitude but soft (and moist) inside. Do you agree?