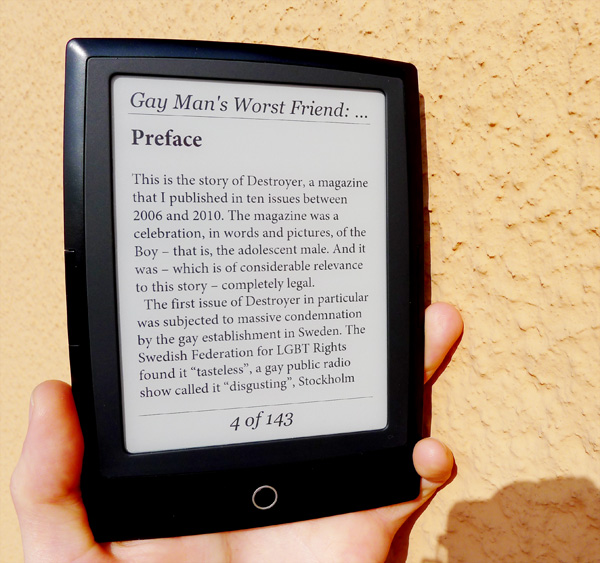 It's springtime and we've just let out the long-legged calves at Ilovemags.com in the lush (well…) outdoors. In other words, vacation. This means:
No mail order will ship from 18 March to 5 April 2012.
(You can still place an order, but it won't ship until 6 April 2012.)
As always, downloads are available immediately upon payment. And we just added another download to the shop:
As of today, you can buy Gay Man's Worst Friend – the Story of Destroyer Magazine as an eBook!
Choose PDF version or EPUB version (or print of course).
Best of all, the eBook is only 6.99 euro (9.20 US dollars as of today's rate).
Enjoy! 🙂