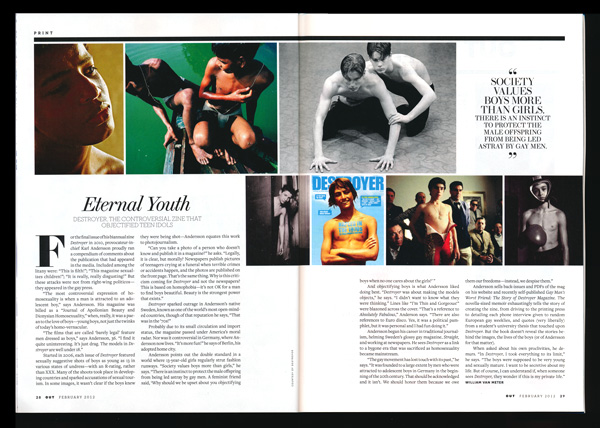 And so Destroyer finally made it into the world's biggest gay magazine – head out to buy the February issue of Out for an interview with me, Karl Andersson. An excerpt:
Andersson began his career in traditional journalism, helming Sweden's glossy gay magazine, Straight, and working at newspapers. He sees Destroyer as a link to a bygone era that was sacrificed as homosexuality became mainstream.

"The gay movement has lost touch with its past," he says. "It was founded to a large extent by men who were attracted to adolescent boys in Germany in the beginning of the 20th century. That should be acknowledged and it isn't. We should honor them because we owe them our freedoms – instead, we despise them."
Read the whole story here – or click the image above to zoom.