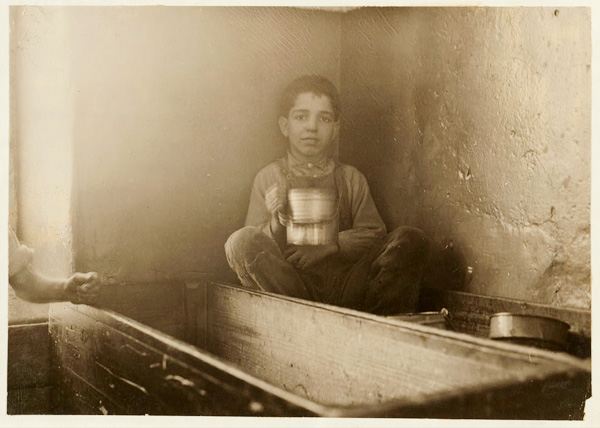 In 1916, Michael Davidson was 19 years old and still in the military. He had advanced in rank, and once visited a brothel with his comrades: "A bulbous woman started to caress me; but horror made me rush out, throwing down a wasted 25 frs, or whatever the fee was." The following passage is from page 82 (chapter 5) in The World, the Flesh and Myself (Thompson was Davidson's lower rank assistant, who used to dry him with a towel after bath):
Leave was the occasional ecstasy. One early morning, covered with the dirt of war, I rushed to the Savoy for a sumptuous bath. A Ganymede of a page-boy took me up and, crazily, I told him to come back in 20 minutes to dry me. To myself I argued that, being accustomed to being dried by Thompson, it was my right to be dried by a Savoy page-boy (but I knew I was pretending).

In 20 minutes there was a knock on the door; wrapped in a towel, quivering with excitement, I opened it. A sleek personage in a tail-coat stood there: 'You are aware, sir, that we have our house-detectives in the hotel…?' In a panic I pulled a five-pound note out of a pocket and dumbly held it out; he took it and went sleekly. I dashed out of the place, without the divine breakfast I'd been looking forward to.

That was my earliest encounter with the danger of the forbidden; the terror of it darkened my leave, and I didn't feel safe till I was on the boat again.