You must be very hard to censor a video like this:
You can watch this video of a gay teen telling about his suicide attempts anywhere in the world. Except in Germany. Because "GEMA has not granted the respective music publishing rights" to the song in the background. Seriously, what kind of organisation is this?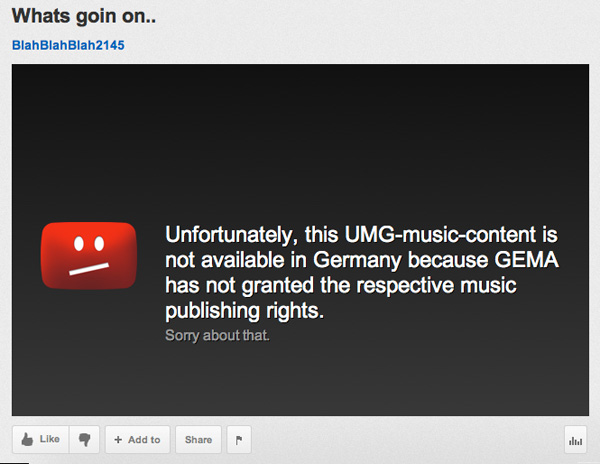 What Germans see.
Youtube is probably the most revolutionizing aspect of the Internet in recent years. It gives everyone and teenage boys in particular a way to reach an audience of millions without contacting traditional media. Except in Germany.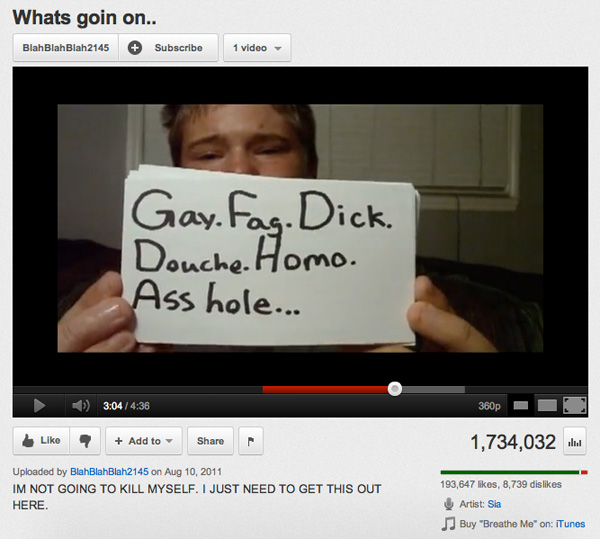 What 1,734,032 viewers outside Germany see. Notice that these 1,734,032 viewers also get a "buy"-link to iTunes.
Sure, I can see that GEMA doesn't like people using songs whose rights they (claim to) have. But things have gone totally out of proportions. Bureaucracy has put a lid on the most important aspect of the internet: Freedom of speech.
Dear fellow people in Germany – please revolt against GEMA! Don't let GEMA censor free speech!
Also read: Why is German Youtube so bad?