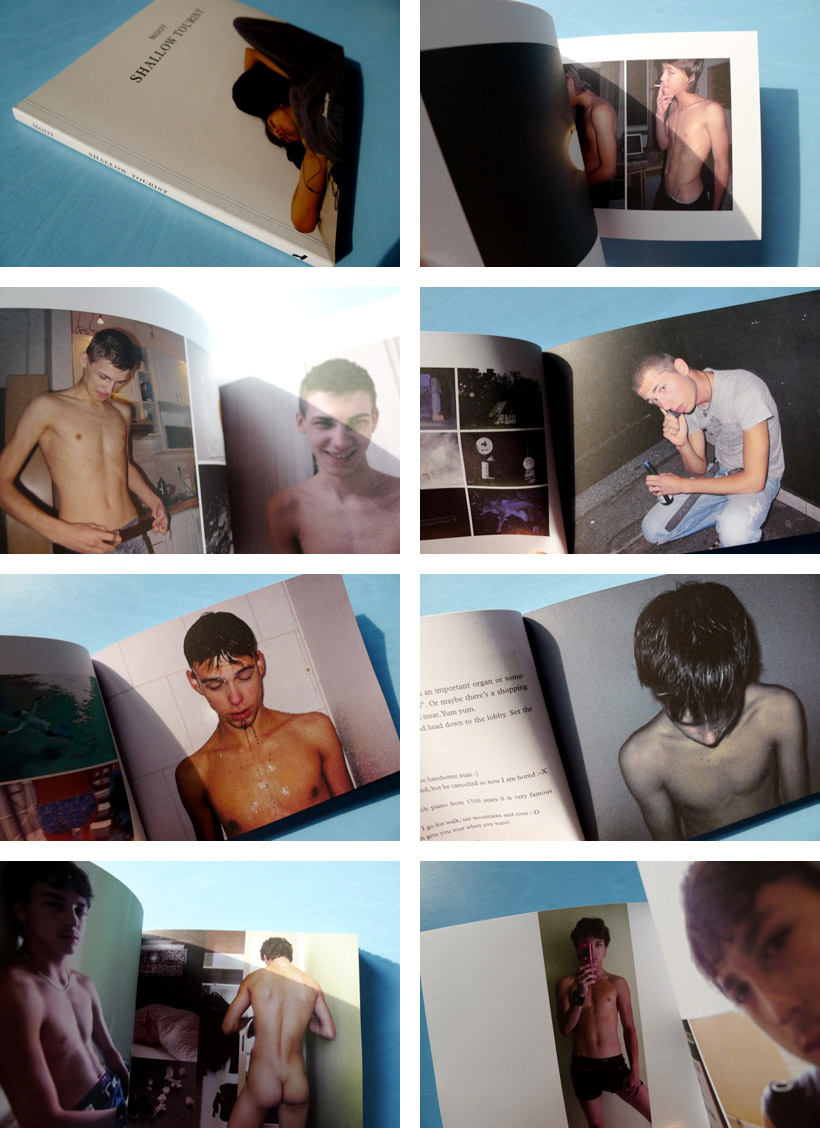 Hey boys, now you can buy Shallow Tourist, the sexy boy photo book by Moot, at Gay-and-Lesbianbooks.de. They even wrote a very nice little review to it. Read it in German, because though I understand all of it I find it a bit too hard to translate without losing the feeling of it:
Jetzt macht der Mann hinter dem DESTROYER Magazin also Ernst mit seinem Verlag "Entartetes Leben" und bringt den ersten Bildband heraus. Jungs und Männer irgendwo zwischen Schutzalter und Volljährigkeit, mal mehr mal weniger bekleidet, findet man(n) "naturgemäß" darin. Aber auch Bushaltestellen, Landschaften und Essensreste …,  denn dieses kleinformatige Coffee-Table-Book ist eine Reisebericht in Bildern durch den Osten Europas. Arty, sexy, schick!
As always, you can also order Shallow Tourist directly from us.